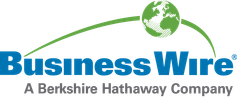 2.38 Million Visitors and USD 56 Million Book Sales at Sharjah International Book Fair 2017
The 36th Sharjah International Book Fair (SIBF) concluded on a record-breaking note, attracting 2.38 million visitors over its 11-day run. The world's third largest book fair featured more than 2,600 cultural events, 400 authors and intellectuals, and 1,690 exhibitors from 60 countries, who put up 1.5 million titles on display.
This press release features multimedia. View the full release here: http://www.businesswire.com/news/home/20171115006587/en/
During Sharjah International Book Fair 2017 (Photo credit: Sharjah Book Authority)
A high volume of purchase books led to total book sales rounding off at USD 56,083,417 (AED 206 million) – 17 percent up compared to 2016. Both footfall and book sales figures for SIBF 2017 are the highest in the fair's 35-year history.
The Professional Programme, the fair's annual precursor events one of the most important networking platforms for publishers in the region, saw 2,800 matchmaking meetings between 405 publishers and professionals to conclude deals for the buying and selling of rights. The hashtag '#SIBF2017' used in the run-up to and for the duration of the fair reached 139 countries and recorded more than 1.3 billion impressions in English and Arabic, signaling the global stature that SIBF enjoys.
This edition saw the participation of the UK as its 'Guest of Honour,' a cultural collaboration that brought in such names as Alexandra Shulman, former editor-in-chief of the British Vogue, UK's royal biographer Claudia Joseph, British journalist, Sarfraz Manzoor, critically-acclaimed novelist Neel Mukherjee, and Jacks Thomas, Director of London Book Fair, among others.
The fair hosted prominent Arab cultural and literary luminaries, which included Syrian international actor Ghassan Masoud, Saudi writer Abdo Khal, Algerian novelist Waciny Laredj, Palestinian poet and novelist Ibrahim Nasrallah, and Jordanian novelist Jamal Naji.
Renowned figures from outside the Arab world taking part in the fair included former Pakistani cricketer Wasim Akram, American author of children's and young adult fiction Peter Lerangis, American writer and novelist Victoria Christopher, French writer Julien Columeau, Indian novelist Manu Joseph, and others.
This year's edition of SIBF was held under the theme 'A World in My Book' to exemplify Sharjah's vision of the book's value as the core source of knowledge, and an entry point into the world's various cultures and realms.
View source version on businesswire.com: http://www.businesswire.com/news/home/20171115006587/en/
Contact information
National Network Communications (NNC)
Fadia Daouk
Mob: +971 52 617 2111
Tietoja julkaisijasta
Business Wire
http://www.businesswire.com
For more than 50 years, Business Wire has been the global leader in press release distribution and regulatory disclosure.