5 tips: Keep these in mind if you are buying a new phone – DNA's expert provides advice especially to people who are interested in 5G phones
Sami Aavikko, CEO of DNA Store, urges anyone wanting to buy a phone to pay special attention to the features your phone absolutely needs to have and to the expected service life of the phone. If you are interested in 5G phones, you should consider especially the subscription type in order to make the most out of your new phone.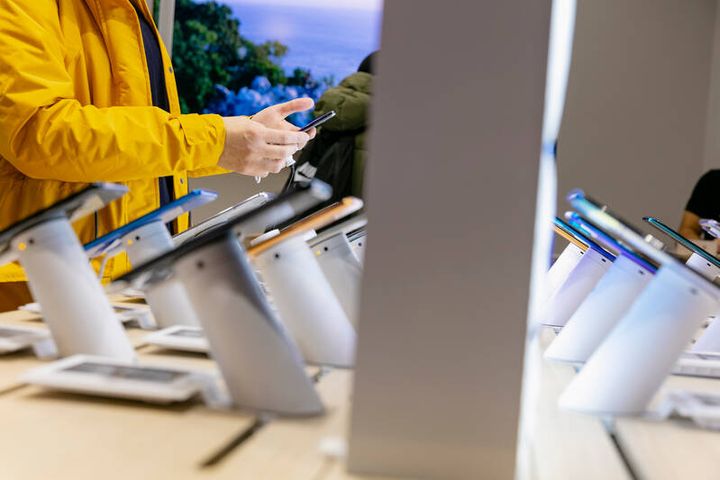 These days, buying a phone may feel challenging because there are so many options and not everyone knows exactly which phone would be the perfect choice for them. According to Aavikko, the most common mistake Finns make when shopping for a phone is that they only consider the price – not the purpose for which the phone is actually used in everyday life. 

"You should of course take up any good offers, but you should nevertheless consider whether the phone meets all your needs in your everyday life. In addition to the price, it is a good idea to list the features that you think are important. For example, a camera is important if you often record videos and take a lot of photos, whereas a large, high-quality screen may be the best feature if you play games on your phone. And some people may have higher performance requirements for their phone," Aavikko summarises.
Some customers get a new phone once every few years, while others do that every five years. According to Aavikko, if you are buying a phone, you should consider your wishes concerning the phone's service life and lifecycle.
"When buying a phone, the purchase's nature in terms of time is worth considering. If you want a longer service life for your phone, it is a good idea to consider whether you will have the same needs in the future as well. In addition, you should check the availability of future updates for the phone to ensure that security and apps will continue to work well even in the future."
Misconceptions concerning 5G phones still exist – owners of 4G phones may be surprised
Aavikko says that there are still many misconceptions concerning 5G phones, which means that mistakes are easily made when making a purchase. People often think that 5G phones and the practical benefits they offer are not yet relevant.
"Surprisingly many people still think that 5G is the technology of the future, which will eventually become reality. However, it is a fact that 5G is already here, and you should consider buying a 5G phone as your new phone if possible, as networks in Finland are constantly developing. For example, the majority of Finns will be within 5G network coverage by the end of the year. A 5G phone can also be seen as an investment, as it maintains its exchange value remarkably well."
Aavikko also mentions that in order to get the full benefits of a 5G phone, you must have the right subscription for it.
"5G phones have the latest technology, and to get the most out of that technology, you need the right kind of subscription for the phone. 5G subscription enables better user experience by offering a more delay-free connection. At the same time, it is also good to remember that even if you have a 4G phone, a 5G subscription also increases its speed. In other words, getting a 5G subscription is actually very sensible."
Expert help – even online
Due to the coronavirus, many DNA customers have recently been shopping in the online store rather than physical stores. Regarding the use of online services, Aavikko reminds that even though purchasing a device online is a slightly different experience, help is also available for buying a phone through the online store.
"We will be happy to provide help for online purchases, and help is easily available through the chat service if you have any questions. We have also noticed that advertisements and tests carried out by media have a major impact on online purchases, which indicates that consumers are clearly seeking support for their decisions from a wide range of sources."
5 tips: Consider these when buying a phone
Consider how you use your phone in your everyday life and select a suitable model based on that. Do you watch a lot of videos on the screen or often record videos or take photos? Phone features may vary greatly.
Plan your phone's lifecycle – some special offer phones may have a short lifecycle with updates no longer available. This could be a security risk. Ask the salesperson about the service life if necessary.
Be sure to recycle your old phone in a secure manner and ask for a replacement credit.
Forget any prejudice concerning different models and manufacturers. Do not hesitate to ask a specialist for help if you need more information on phone models and their features.
If you buy a 5G phone, you should also upgrade to a 5G subscription to get the most out of your new device.
Further information for the media:
CEO Sami Aavikko, DNA Store Ltd, tel. +358 (0)44 044 3069, sami.aavikko@dna.fi
DNA Corporate Communications, tel. +358 44 044 8000, communications@dna.fi

DNA Store is Finland's most extensive retailer of mobile phones, other mobile devices and mobile subscriptions, with a chain of over 60 outlets. DNA Store's offering also includes TV and broadband services and the related terminal devices. The chain is part of the DNA Group, whose turnover was EUR 912 million and profit EUR 139 million in 2018. DNA has more than 4 million mobile and fixed-line network customer subscriptions. For more information, please visit www.dna.fi, Twitter @DNA_fi and Facebook.
About DNA Oyj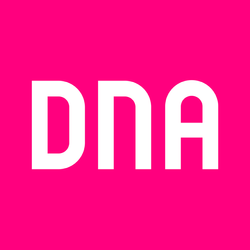 DNA Oyj
PL 10
01044 DNA
http://www.dna.fi
DNA is one of the leading telecommunications companies in Finland. We want to make our customers' daily lives less complicated. We offer connections, services and devices for homes and workplaces, contributing to the digitalisation of society. DNA's customers are continuously among the world mobile data usage leaders. DNA has about 3.6 million subscriptions in its fixed and mobile communications networks. The company has been awarded numerous times as an excellent employer and family-friendly workplace. In 2020, our total revenue was EUR 934 million and we employ about 1,600 people around Finland. DNA is a part of Telenor Group, a leading telecommunications company across the Nordics. More information: www.dna.fi, Twitter @DNA_fi, Facebook @DNA.fi and LinkedIn @DNA-Oyj.