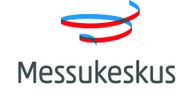 7 June is the Global Exhibitions Day
Wednesday, 7 June is the Global Exhibitions Day. Exhibitions deserve a theme day of their own since their economic impact on their surrounding regions is larger than is generally assumed. According to a recent study, the economic impact of Messukeskus Helsinki on the whole metropolitan area amounts to up to EUR 250 million in 2017.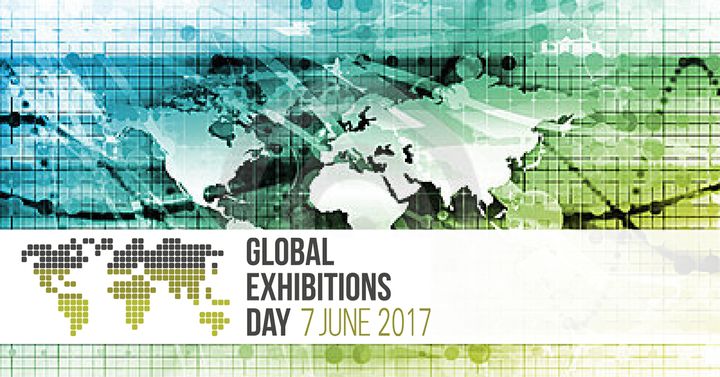 The figure is based on a study carried out by the Haaga-Helia University of Applied Sciences under a commission from Messu- ja tapahtumajärjestäjät ry, a Finnish association for exhibition and event organisers. The figure includes the direct and indirect turnover, employment and tax revenue effects generated by exhibitions. It is based on information on the number of visitors, exhibitors and meeting and congress guests, their use of money, the duration of the trip to the fair or congress and the departure area.
Messukeskus expects strong performance in 2017 due to an exceptionally strong summer in terms of congresses, in addition to a solid basic programme. In the coming months, Messukeskus will host guests attending conferences such as the world's largest allergy congress EAACI, the WGC-2017 glaucoma congress, the AMEE 2017 conference focusing on the training of medical professionals, and the highly esteemed scifi and fantasy event Worldcon.
"We promote Finnish trade and industry by enabling positive human collisions between 1.1 million visitors and 9,000 exhibitors annually. Furthermore, we host more than 2,200 meetings and congresses per year. On the Global Exhibitions Day, we will celebrate the fact that the market research company Taloustutkimus ranked Messukeskus as by far and away the best-known company in its sector and gave us the highest overall score among our competitors," said Anni Vepsäläinen, Managing Director of Messukeskus.
According to a survey by the Finnish Advertising Council, exhibitions and fairs are Finland's seventh largest media. Among the various marketing communication channels, the ones that have shown the largest growth in recent years are digital marketing and events. It is estimated that the value of the global exhibition industry is worth USD 55 billion.
Messukeskus will celebrate the Global Exhibitions Day by announcing a super offer for its customers
On the Global Exhibitions Day, 7 June, Messukeskus will offer an annual ticket at a special price of EUR 35 (normal price EUR 50) through its online store. The annual ticket is a special product of the Finland 100 centenary year that entitles its holder to free admission to an unlimited number of public fairs organised by Messukeskus in 2017. This is the second year that the Global Exhibitions Day will be organised. This theme day is coordinated by UFI, The Global Association of the Exhibition Industry, which has 720 member organisations in 84 countries, including Messukeskus Helsinki. www.ufi.org/ged | #GED17
Messukeskus Helsinki, Expo and Convention Centre promotes Finnish trade and industry by enabling profitable face-to-face contacts. Exhibitions and fairs are Finland's seventh largest media. In terms of impact, they are the most profitable, the richest in experiences and the most social of all media. About a hundred fairs and exhibitions and over 2,000 meetings and congresses are held annually at Messukeskus. The events attract 9,000 exhibitors and over 1.1 million visitors each year.
www.messukeskus.com | #Messukeskus
Photos from exhibitions and of Messukeskus are freely available at: https://messukeskus.mediabank.fi/en/collection/view_share_link/cf250ece03dd702670fe30eb3f47f1f7
Yhteyshenkilöt
Lisätietoja: Messukeskus, markkinointi- ja viestintäjohtaja Maria Mroue, 050 393 4974, maria.mroue@messukeskus.com, viestintäpäällikkö Tarja Gordienko, 050 5847 262, tarja.gordienko@messukeskus.com

Kuvat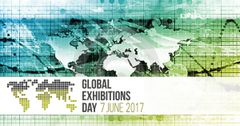 Tietoja julkaisijasta
Messukeskus
Messuaukio 1
00520 HELSINKI
*040 450 3250
http://www.messukeskus.com
Messukeskus edistää suomalaista elinkeinoelämää mahdollistamalla tuloksellisia kasvokkain kohtaamisia messuilla, kokouksissa, kongresseissa ja muissa tapahtumissa. Messukeskuksessa järjestetään vuosittain noin sata messutapahtumaa ja yli 2000 kokousta ja kongressia. Tapahtumiin osallistuu joka vuosi noin 9000 näytteilleasettajaa ja yli 1,1 miljoonaa kävijää.
Tilaa tiedotteet sähköpostiisi
Haluatko tietää asioista jo ennen kuin ne uutisoidaan? Kun tilaat tiedotteemme tältä julkaisijalta, saat ne sähköpostiisi yhtä aikaa suomalaisen median kanssa. Tilauksen voit halutessasi perua milloin tahansa.
Lue lisää julkaisijalta Messukeskus
Uutishuoneessa voit lukea tiedotteitamme ja muuta julkaisemaamme materiaalia. Löydät sieltä niin yhteyshenkilöidemme tiedot kuin vapaasti julkaistavissa olevia kuvia ja videoita. Uutishuoneessa voit nähdä myös sosiaalisen median sisältöjä. Kaikki STT Infossa julkaistu materiaali on vapaasti median käytettävissä.
Tutustu uutishuoneeseemme