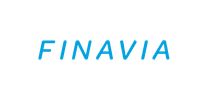 Finavia's development programme at Helsinki Airport close to the finishing line: the new centralised baggage claim hall has now been completed
As part of the 10-year development programme of Helsinki Airport that ends in the autumn of 2023, airport company Finavia has completed the modernisation of baggage logistics to make travelling smoother. Both the outbound and inbound baggage systems, equipment and new facilities have all been completed.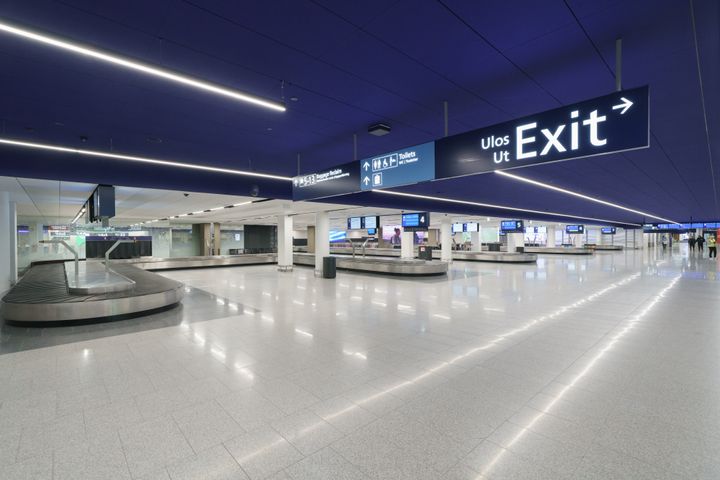 "Our goal is to provide the airlines and ground handling companies operating on our premises with facilities, equipment and systems that speed up and streamline baggage handling. Passengers will see the improvements in the smoothness of operation and reliability of deliveries," says Jani Elasmaa, Finavia's VP responsible for apron and runway operations at Helsinki Airport.
Thanks to the development of baggage logistics, the handling capacity of departing baggage has increased by 50 per cent and arrivals are now served by one clear baggage claim hall.
Baggage is handled in a matter of minutes, so the airport systems and facilities, as well as airlines and handling companies, must work seamlessly together. As a result of the reform, the route of baggage from check-in to cargo hold has been largely automated, which means that almost 15,000 bags can be handled per hour.
The baggage handling centre located inside Helsinki Airport can process approximately 5,000 more bags per hour than before. More than 10,000 square metres have been added to the processing area. The baggage line has increased in length by more than three kilometres. The capacity of the Baggage Hotel, i.e. the automatic storage of early bags, has increased by a thousand storage spaces.
This summer, Helsinki Airport's centralised baggage claim hall with its new equipment and facilities was also completed. The baggage claim hall has 12,000 square metres of open space. There are a total of nine baggage carousels, as well as two lines for special baggage.
Reorganising all inbound baggage handling into the same area will improve the efficiency of airlines and ground handling, as they do not need to divide resources between different terminals or lobbies. A centralised lobby also makes travelling easier for passengers because all baggage is claimed from the same lobby.
Finavia's reforms have been noted internationally, as well, with the Airport Council International (ACI) selecting Helsinki Airport as the best European airport of 2023 in its size category. Among the reasons ACI cited were operational efficiency and the successful completion of a challenging project by combining two terminals into a single centralised terminal.
"All in all, during the Helsinki Airport Development Programme, we have introduced many technical innovations and improvements that enhance the smooth flow of baggage. We are utilising new technology and digital methods to facilitate the operations of ground handling companies. When the entire baggage logistics chain operates reliably, baggage gets swiftly transported onto the plane and from the plane to the terminal," says Jani Elasmaa.
Helsinki Airport baggage logistics in a nutshell
Hourly capacity: 14,800 baggage per hour (departing and transfers)
Size of the baggage handling centre: 28,000 square metres
Storage space in the Baggage Hotel: 2,400
Baggage lines: 15 kilometres
Size of the baggage claim hall: 12,000 square meters (arrivals)
Baggage claim carousels: 9 units + 2 special baggage lines
FINAVIA CORPORATION
Communications
About Finavia Oyj
The airport company Finavia manages and develops 20 airports in Finland. Smooth and high-quality services for airlines and passengers are at the heart of our business. We develop connectivity and good flight connections. We are committed to acting responsibly to promote sustainable air travel. In 2022, Finavia Group's turnover amounted to EUR 298 million and it had 2,540 employees.
Subscribe to releases from Finavia Oyj
Subscribe to all the latest releases from Finavia Oyj by registering your e-mail address below. You can unsubscribe at any time.
Latest releases from Finavia Oyj
In our pressroom you can read all our latest releases, find our press contacts, images, documents and other relevant information about us.
Visit our pressroom