Fraud expert warns: scam calls have been replaced by a new phenomenon – attempts to trick Finns are becoming more and more brazen
DNA Fraud Manager Ilkka Tuominen highlights a change: message scams are now more common than ever and they have become increasingly difficult to identify. The development of technology has provided fraudsters with new methods, and it is important to know how to be prepared for them and recognise potential threats. Tuominen lists 5 ways you can protect yourself against scams.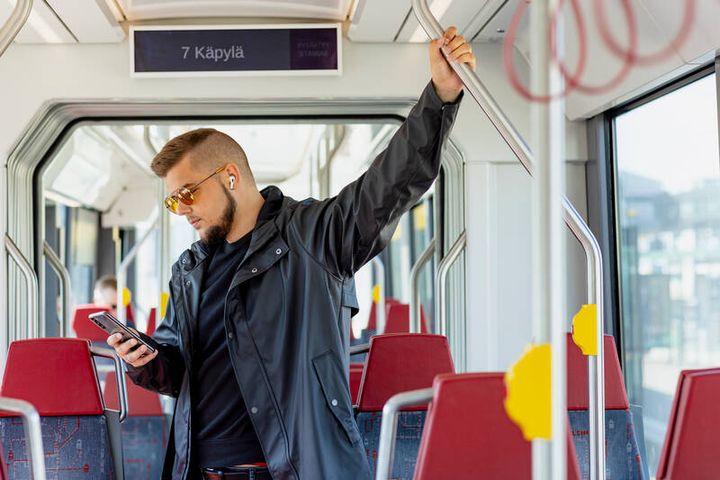 According to Tuominen, the style of scams has changed drastically over the past ten years. The language used has improved and the recognisability of the scams has decreased. There has been a rapid shift from e-mail templates written in poor Finnish and circulating around the globe to software robotics, and the much talked about language models that are widely available lend a hand to scammers as well.
"More and more scams are being carried out specifically through messages. In the last two years, the number of scam calls has fallen, but the share of scam messages has grown exponentially. The overall number of scams has also increased, but traditional scams targeting telecommunications companies have declined. Instead, fake calls and messages are now being targeted directly at the operator's customers", Tuominen says.
The fraud manager emphasises that today's scams have a strong personal touch.
"Our phones now act as a personal doorbell, and criminals know this too. Scams have become increasingly personalised. The calls and messages are very intimate and there is perceived to be a closer relationship with the contacting individual. Impersonation scams are the latest angle of approach. Messages from a scammer posing as a close relative may come in the form of text messages asking you to contact them through social media, for example."
Scammers have also increasingly moved to carrying out their fraud using the names of well-known brands and the trust they have built.
"Big companies have trust built up through proper business practices, and scammers take advantage of it. A good example of this is scams carried out in the name of package delivery companies as online shopping has become more common. Since we are all issuing warnings about scams, even scammers caution against scams under the brands of banks", Tuominen explains.
The coming autumn will bring relief
Nevertheless, Tuominen offers comfort by saying that the reliability of Finnish numbers will improve in the autumn as the use of mobile phone numbers will be restricted for calls from abroad. The new rules will make it easier for operators to identify and block calls coming in from a fake number.
"DNA, for example, blocks more than 5 million scam calls every year. The operator acts as an intermediary in communication, trying to do its part to clean up the flow of calls and messages. When scams are weeded out from one route, the scammers look for a new one. However, the scams have been so lucrative that, unfortunately, they can no longer be eradicated. We cannot prevent all scam calls, but let's all try to act so that Finnish phone users are not the easiest of targets."
5 ways to protect yourself against scams
1. Do not give your passwords or banking credentials to anyone. They are your private business.
2. Always take a moment to consider any links in messages before clicking on them. You should always be particularly careful with banking credentials. If the message is real, you will be able to find the same information in your online bank. Whether from a bank or another operator whose services you use, they do not need your password or credentials. They handle your business in their customer service systems.
3. When you receive a message from an unknown number telling you that they are someone you know sending a message from a new number, always call or send a message to the so-called old number. The old number will not even connect if it has actually been changed.
4. Do not agree to requests for money. Be especially careful in cases where you have been asked for money. Read and follow the instructions provided by banks.
5. If it feels like you are being pressured during a call, hang up unapologetically.

Media Inquiries:

Ilkka Tuominen, Fraud Manager, DNA Plc, tel. +358 (0)44 044 2030, ilkka.tuominen@dna.fi
DNA Corporate Communications, tel. +358 (0)44 044 8000, communications@dna.fi
About DNA Oyj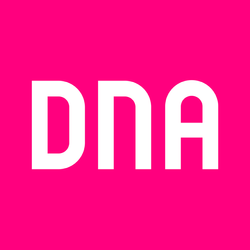 DNA Oyj
PL 10
01044 DNA
http://www.dna.fi
DNA is one of the leading telecommunications companies in Finland. Our purpose is to connect you to what matters most. We offer connections, services and devices for homes and workplaces, contributing to the digitalisation of society. Already for years, DNA customers have been among the world leaders in mobile data usage. DNA has about 3.6 million subscriptions in its fixed and mobile communications networks. The company has been awarded numerous times as an excellent employer and family-friendly workplace. In 2022, our total revenue was EUR 997 million and we employ about 1,700 people around Finland. DNA is a part of Telenor Group, a leading telecommunications company across the Nordics. More information: www.dna.fi, Twitter @DNA_fi, Facebook @DNA.fi and LinkedIn @DNA-Oyj.