Bárut with album release: Min árbi - Our Heritage
Bárut (Sámi language for wave) makes music where old musical traditions meet! Norwegian and Sami traditional music is performed in a modern soundscape where intense grooves are mixed with joik, vocal riffs and goat horn! Bárut is relentlessly inclusive and thinks that all cultural expressions can talk together; With goat horn, kudu horn and didgeridoo at the front, Bárut presents Norway's rawest line of brass instruments! This is ancient music with nerve!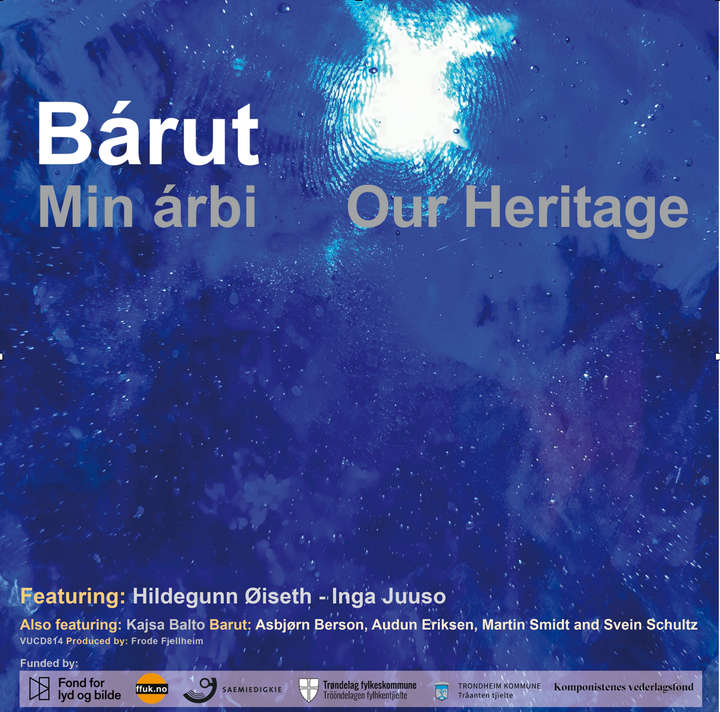 On the 8th of September 2023, Bárut will release their second album "Min Arbi - Our Heritage", 12 years after the debut album "Balggis". It's really a short span of time! Joik is often described as one of Europe's oldest vocal traditions. Then you take the time you need to make a release. The band was awarded the Spellemannprisen for "Balggis" in open class in 2012. Joiker Inga Juuso fronted the band on the album, but passed away in August 2014. Bárut has received permission from her descendants to use recordings of Inga, and she appears on three songs.
Kajsa Balto is a guest joiker on the album's title song, "Min Arbi", and does an excellent duet with Inga. Hildegunn Øiseth is known for her personal expression on the horn from the Norwegian mail goat. She also plays trumpet, duduk and kudu horn (from an African antelope) which is honoured with the song "Kudukauk". Audun Eriksen is best known for his skills on didgeridoo. He also builds his own wind instruments ranging from digeridoo in precious wood to flutes made of water pipes from the local plumbing shop at Brekstad! Bassist Svein Schultz has played with Mari Boine for many years and produced a large number of album releases. Percussionist and composer Martin Smidt has a background from bands such as Dadafon and Trilobite and has 15 album releases with his own ensembles, in addition to many freelance assignments. The band's leader Asbjørn Berson (joik, vocals and guitar) has, in addition to Bárut, been engaged in various ensembles within jazz and world-music, and toured for several years for Rikskonsertene/The National Concerts.
The album is produced by Frode Fjellheim. He has been a key player in the dissemination and revitalization of the Sami cultural heritage through his own work as a composer, and in close collaboration with Sami artists. In 2013, the whole world was exposed to the Sami music tradition and Fjellheim's music in the Disney film Frozen.
Links for the album:
Contacts
Frode Fjellheim
Vuelie.no
Tel: (+47) 90 14 89 53
mail@vuelie.no
https://vuelie.no

Asbjørn Berson
Barut.no
Tel: (+47) 99 32 19 88
asbjorn.berson@gmail.com
https://barut.no

Subscribe to releases from Vuelie.no
Subscribe to all the latest releases from Vuelie.no by registering your e-mail address below. You can unsubscribe at any time.
Latest releases from Vuelie.no