DNA customers have the highest mobile data usage in Europe, new report reveals – video content being an especially significant contributor
DNA customers had the highest average mobile data usage per subscription in Europe during the first six months of 2023 and were among the top users of mobile data worldwide, according to research company Tefficient's new report**. DNA's expert says that the growing popularity of video content has played an especially important role in raising data usage. Despite this rise, energy consumption has remained reasonable thanks to the added energy efficiency of the 5G network.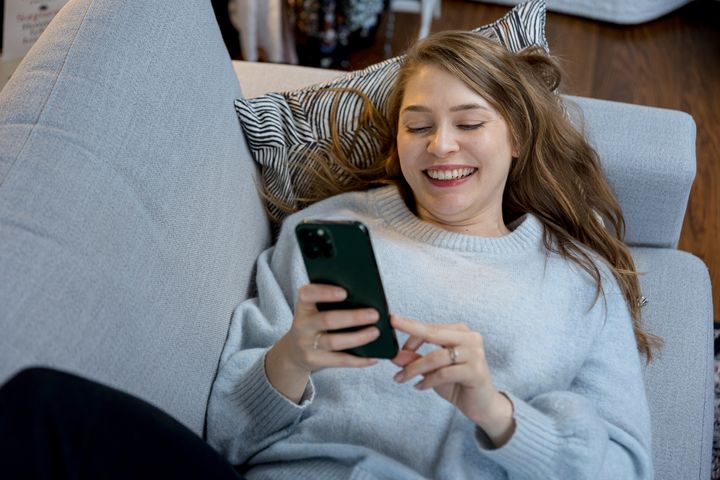 From January through June 2023, DNA customers used an average of 48.8 GB of data per month per subscription. Last year's average usage for the same period was 43.6 GB, which translates to approximately 12% growth in one year. The report also reveals that DNA's average price per gigabyte for mobile data was the third lowest in Europe.
World TOP 5, gigabytes per subscription:
Zain, Kuwait, 60.0*
DNA, Finland, 48.8
Elisa, Finland, 47.8
Zain, Saudi Arabia, 45.6*
LMT, Latvia, 43.6*
*Average for the whole of 2022.
Good 5G networks are an especially important factor driving the growth of data usage. DNA started offering its first 5G services in late 2019, marking the start of a rapid increase in mobile data usage. The average data usage of subscriptions has more than doubled in four years, from only 23.5 GB per subscription in the first half of 2019.
Video content is driving the growth of data usage
The continuous development of smart devices and the services they host has strongly encouraged users to consume video content. DNA's VP, Radio Networks, Jarkko Laari notes that, with the growing popularity of video-based mobile services, watching video content on mobile devices has quietly become a staple of many Finns' everyday lives. These services include TikTok, Instagram Reels, Snapchat, YouTube and Twitch, along with numerous streaming services. Faster mobile connections also make higher image qualities possible, which is reflected in data usage.
"With working remotely becoming more common, mobile devices are also now used for video conferencing, and many people are also using them as mobile hotspots at their summer cottages, on trains and in cafes. When we look at DNA customers' day-to-day activity, we see that Sundays are clearly the leading weekday for mobile data usage. The reason is most likely simple: That's when people have the most time to spend on entertainment services", Laari explains.
In autumn 2023, DNA's 5G network already covered over 92 per cent of the Finnish population based on place of residence – more than five million people across 237 localities. According to Laari, DNA's 5G network will cover nearly 100 per cent of people living in mainland Finland within the next few years.
"While we are pleased that our customers are taking advantage of the immense capabilities of our network, we would also like to encourage everyone to pay attention to how and where they use their smart devices. Spending time away from your screens is also important and Disconnect Day in early October is a great time to take a step away from your smart devices", Laari says.
5G improves the energy efficiency of the mobile network
In addition to boosting connection speeds, 5G technology also plays an important role in improving the energy efficiency of the mobile network. In comparison to 4G technology, 5G allows for significantly more data to be sent for the same cost in energy. Despite the enormous rise in data usage in recent years, the energy consumption of the mobile network has only seen a nominal increase. This means that the amount of energy expended per gigabyte has fallen significantly.
"We consider it extremely important to meet people's growing data needs while simultaneously keeping energy consumption at a minimum. As 5G technology has become more commonplace, the energy efficiency of the mobile network has gone up dramatically. In addition, the deployment of the 5G network allows us to phase out 3G, which will be happening in the coming months. The resources freed up by phasing out 3G can then be used to develop more advanced technologies", Laari explains.
**Source: Tefficient report, Industry analysis #3 2023. The report was sponsored by DNA. Tefficient is an independent, international telecommunications analysis, benchmarking and consultancy company. Their report is available for download at https://tefficient.com/mobile-data-operators-1h-2023/
Media enquiries:
Jarkko Laari, VP, Radio Networks, DNA Plc, tel. +358 (0)44 044 4949, jarkko.laari@dna.fi
DNA Corporate Communications, tel. +358 (0)44 044 8000, communications@dna.fi
Find out more about Disconnect Day (in Finnish): www.dna.fi/alyvapaapaiva
DNA is one of the leading telecommunications companies in Finland. Our purpose is to connect you to what matters most. We offer connections, services and devices for homes and workplaces, contributing to the digitalisation of society. Already for years, DNA customers have been among the world leaders in mobile data usage. DNA has about 3.6 million subscriptions in its fixed and mobile communications networks. The company has been awarded numerous times as an excellent employer and family-friendly workplace. In 2022, our total revenue was EUR 997 million and we employ about 1,700 people around Finland. DNA is a part of Telenor Group, a leading telecommunications company across the Nordics. More information: www.dna.fi, Twitter @DNA_fi, Facebook @DNA.fi and LinkedIn @DNA-Oyj.