A heat pump plant turns the carbon footprint of textile fibre production negative
The carbon footprint of the SPINNOVA® textile fibre is already 72% lower than that of conventionally produced cotton. With the AmbiHeat® heat pump plant and an energy ecosystem, each produced kilogram of textile fibre reduces overall CO2 emissions.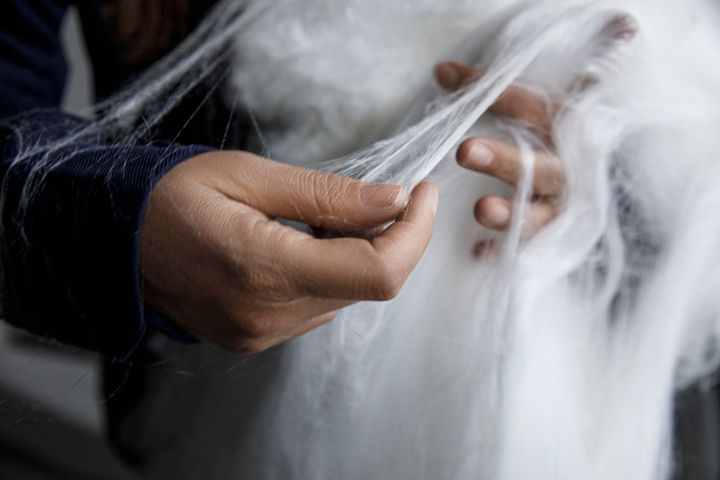 We are now on the verge of something exceptional, something that sounds like it's out of a sci-fi movie.
However, this will be true within the energy ecosystem between Woodspin Oy, a new factory starting up in the Finnish town of Jyväskylä by the end of 2022, and the local energy company Alva. What seemed impossible was made possible by the innovative heat pump plant developed by Calefa.
Calefa will deliver a 5 MW AmbiHeat® heat pump plant to the energy company Alva. The plant will generate process heat, process cooling and facility heating for the factory which manufactures SPINNOVA® textile fibre.
Zero emissions and recycling energy
The wood-based SPINNOVA® fibre has been developed to replace conventionally used textile fibres within the global textile industry. Its carbon footprint is 1,28 kg CO2e per one kilogram of fibre, which is 72% lower than for conventionally produced cotton (4,6 kg CO2e/ kg fibre).
The only side product of the environmentally friendly factory is excess heat, which will be utilized in the Alva district heating network. The heat will be upgraded in the AmbiHeat® heat pump plant, after which it replaces district heating energy, otherwise produced by combustion in Jyväskylä.
As the use of conventionally produced cotton is replaced by the new SPINNOVA® fibre, one kilogram of fibre helps to decrease CO2 emissions by 6,5 kg. This positive climate impact is also called carbon handprint.
Energy ecosystem improves energy efficiency
There is a common misconception, that fighting climate change requires cutting down production. However, for the new factory in Jyväskylä, the environmental effect is quite the opposite.
The more textile fibre is manufactured, the more CO2 emissions are reduced, when the excess heat can be used for district heating. The concept and innovation work has been a joint effort of Calefa, Spinnova and Alva.
"Without the heat pump plant, it would not be possible to realize the factory in such an energy-efficient way. The heat pump plant adapts especially well to the requirements of industrial process heat, such as high temperatures and fast changes in production. Calefa had impressive references and a good reputation, which made the choice easy," says senior development engineer of Spinnova Arttu Peltonen.
As energy sources, the factory utilizes wind power and its own process heat.
The answer to the needs of energy production
Could district heating be produced with this concept elsewhere as well? Antti Porkka from Calefa answers: "Yes. The utilization potential for waste heat in Finland is 20 TWh, which corresponds to almost 70% of district heating.
In Europe, about 10% of the total energy consumption in industry goes to drying processes. With sophisticated heat pump technology, drying would require only one-third of energy compared to the conventional method. There would be no small particle emissions, and depending on the production method of electricity, the carbon dioxide emissions could be down to zero.
" The Spinnova factory will have the most efficient drying process in the world. By duplicating and scaling up this solution, huge emission decreases can be obtained globally in drying and other processes."
Calefa delivers the AmbiHeat® heat pump plant to Alva as a turnkey solution. The total responsiblity of the system has a major impact; it will ensure warranty and funcionality of the heat pump plant through its lifetime.
" We at Alva are continuously striving to find sustainable energy solutions and want to help our customers reach their sustainability targets. Our goal is to be carbon neutral by 2030. This heat pump plant is the first of its kind from the point of view of size and impact. For us it is an important step towards a carbon neutral, non-combustion future", Pasi Jalonen, Executive Vice President of Alva, says.
Heat pump technology multiplies benefits
The efficiency of heat pump technology is superior to any other heat production method. By combustion, the yield from 1 MWh of any fuel is 0,8 – 0,9 MWh. With an electric boiler, you can get 0,95 MWh from 1 MWh of electricity. With a heat pump, depending on the source, the output is typically 3 – 4 MWh. By recycling and upgrading waste heat the efficiency is up to four times as high as with other technologies.
The energy efficiency is the answer to the challenges of energy production, and in addition with a heat pump the energy is produced completely without CO2 or small particle emissions.
The AmbiHeat® heat pump plants are designed and produced in Finland. In addition to industrial waste heat, they can utilize ambient heat sources, such as outdoor air, heat from waterbodies, geothermal and solar heat.
There are eight standard sizes of factory-made, modular plants. Thanks to their emission-free operation, they can be installed even in the middle of residential areas. AmbiHeat® plants are in use both in industrial applications and in energy production.
Yhteyshenkilöt
Antti Porkka
044 7233 347
antti.porkka@calefa.fi

Petri Vuori
040 553 4427
petri.vuori@calefa.fi

Kuvat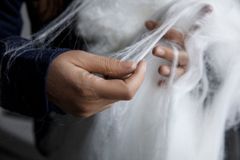 Tietoja julkaisijasta

Calefa Oy
Muovite 1
15860 Hollola
0102190280
http://www.calefa.fi/fi/
Calefa delivers total energy systems based on world-leading heat pump technology. Our customers are industrial and energy companies plus large properties. The heat pump systems utilize industrial waste heat and ambient energy.
We implement total solutions as turnkey deliveries and ensure the functionality of the entire system throughout its entire lifetime. With our systems, our customers get significant savings and cut their CO2 emissions by utilizing waste heat and clean, ambient energy. www.calefa.fi/en/
Alva-yhtiöt is a electricity, water and district heat provider owned by the City of Jyväskylä. The Group promotes sustainable and environmentally friendly energy production and builds the future of water, energy and resource efficiency services. We work hard every day to ensure that our networks and services operate to the maximum and our customers can enjoy their everyday life. We are also constantly developing our services to meet our customers' needs and wishes. Our key goal regarding ecological responsibility is that our energy production will be CO2 -neutral by 2030. www.alva.fi/in-english/
Spinnova transforms the way textiles are manufactured globally. Spinnova has developed breakthrough technology for making textile fibre out of wood or waste, without dissolving and harmful chemicals. Our technology is the result of more than 10 years of research and development. Our shares (SPINN) are listed on the Nasdaq Helsinki First North marketplace. www.spinnova.com www.spinnovagroup.com 
"The patented manufacturing process of SPINNOVA® fibre does not produce material waste or sidestreams. Our technology allows for the production of SPINNOVA® fibre from multiple raw material inputs, including wood pulp, leather waste, agricultural waste, recycled cotton and other textile waste. SPINNOVA® fibre is 100 per cent recyclable, quickly biodegradable, contains no microplastics and can be produced without dissolution or the use of harmful chemicals or harmful additives. Our raw material commitment is to only use FSC and/or PEFC certified wood or cellulosic waste streams." 
Tilaa tiedotteet sähköpostiisi
Haluatko tietää asioista ensimmäisten joukossa? Kun tilaat tiedotteemme, saat ne sähköpostiisi välittömästi julkaisuhetkellä. Tilauksen voit halutessasi perua milloin tahansa.
Lue lisää julkaisijalta Calefa Oy
Uutishuoneessa voit lukea tiedotteitamme ja muuta julkaisemaamme materiaalia. Löydät sieltä niin yhteyshenkilöidemme tiedot kuin vapaasti julkaistavissa olevia kuvia ja videoita. Uutishuoneessa voit nähdä myös sosiaalisen median sisältöjä. Kaikki tiedotepalvelussa julkaistu materiaali on vapaasti median käytettävissä.
Tutustu uutishuoneeseemme