A storm is coming: All of this happens immediately if there is a disruption in the DNA's network
A storm is expected to hit most of Finland on the weekend. Rain may come in the form of snow or water. Gale force winds and heavy rain will increase the risk of power cuts, as the storm may result in trees falling over power lines. But what exactly will happen if this occurs and a consumer notices that their smart device has lost the network connection? DNA provides a unique behind-the-scenes view of its network control centre where preparations are underway to make sure that the Internet works in Finland at a time of crisis.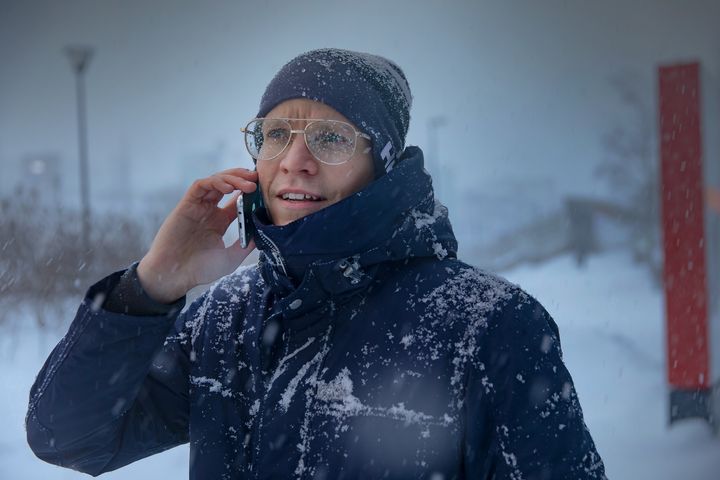 For example, if lightning damages the technology of a base station or a gale force wind knocks over a tree that falls on a power line, DNA will be notified of the network disruption nearly in real-time. This instantly triggers a critical investigation chain: Why is the service not working? Has something broken down and, if so, what? How can the service be restored as quickly as possible?
"Most disruptions are not visible to the customer in any way, shape or form. The component is either automatically repaired almost instantly or manually repaired via a remote connection potentially in less than a minute, e.g. by changing the configuration or switching services to backup routes. In the event of a disruption of the power grid, each base station can work on battery power on average for three hours or longer. Most disruptions can be repaired within this framework," says the control centre Group Manager Visa Urpelainen.
Nevertheless, in some cases, it may take longer to troubleshoot or repair the issue. Let's say that the control centre is notified of cable damage. However, it is a cold winter and first you have to thaw the frozen ground so that you can dig up the cable to repair the damage. This could take a whole day. What's more, access to the site may be blocked if there has been heavy snowfall over a short period of time. In this case, it may be necessary to call a snowplough in a rush.
"Extreme conditions always pose a challenge. It's a lot harder to bring a portable backup generator to the site – and, of course, set it up – when it's 40 degrees below zero than in zero-degree weather," says Urpelainen.
When a storm hits, it's important to remain calm
The DNA Network Control Centre, a.k.a. the control centre, is located in Lahti. Whether it is a question of DNA's mobile or fixed networks, phone connections or broadband, the control centre is responsible for monitoring the performance of networks and services. The going gets particularly tough when Finland is buffeted by a storm. If a tree falls on a power line causing a temporary disruption in power distribution, it is important that consumers remain calm.
"Even if your smart device loses the network connection during a storm, you shouldn't report the issue immediately – purely to prevent a backlog of reports. It is better to wait, keep an eye on the situation and maybe get in touch if the network is not restored once the storm is over. In any case, you can rest assured that we are aware of the issue and hard at work to fix it, even if you are not currently able to make any calls. If you can get through, you can call our hotline to listen to the recorded general disruption update explaining that repairs are underway. We also recommend keeping an eye on the service disruption updates on DNA's website," says Urpelainen.
Cooperation between operators has improved
If it appears likely that power companies will be unable to restore power within three hours, the operators will take action to maintain the operation of their networks. For example, it is possible to save battery power by shutting down an individual base station technology. Although this will result in a temporary decrease in mobile data connections, it will ensure the most important thing, i.e. emergency calls getting through. Another critical factor is the coordination of backup power. In this respect, cooperation between the different operators has really improved over the years, according to Urpelainen.
"Roughly 10–15 years ago, each operator would send their own employee to the same location with a backup generator in a trailer. All the cars would be standing there in a line, waiting for a snowplough. Since those days, we have created the Häty team, which makes it possible to manage service disruptions in a more meaningful way through cooperation. Together with the operators, we can arrange that one operator brings a backup generator to one location and another one delivers one to another location. Together, we can ensure that emergency calls work. We are enemies when it comes to sales but best friends during major disruptions," says Urpelainen with a laugh.
Crisis management model used a few times a year
In the event of a major disruption, DNA works in close cooperation with national and regional operators, emergency response centres, the Finnish Transport and Communications Agency (Traficom), rescue departments, the separate networks maintaining the Krivat system as well as regional subcontractors. The weather forecasts of the Finnish Meteorological Institute are also a great help when making preparations for approaching storms.
"The control centre's operations largely comprise ongoing preparations, anticipation and dialogue. We have our own crisis management model, which we use as a kind of a service disruption management prioritisation tool. We need to use it a couple of times a year, in addition to which we also train our operating models all the time to maintain a level of readiness. The whole premise is that we want to serve our customers even at the time of a disruption. The tougher the situation, the better our control centre operates," says Urpelainen.
DNA Control Centre
The national DNA Network Control Centre has been in operation in Lahti for over three decades.
Previously, the control centre was maintained by PHP for its own operations. PHP merged with DNA in 2000. DNA made the decision in 2011 to focus all of its network management operations to Lahti. Previously, the operations were divided between Oulu and Lahti.
In March 2020, the control centre was divided into three sections to ensure its operational reliability. When the COVID-19 pandemic started, the original Network Control Centre was physically divided between two addresses to isolate their respective staff members from each other. A third group started to work entirely remotely.
The DNA Network Control Centre uses a continuous system provided by the state-owned company Erillisverkot. Named Krivat, the system operates outside the public Internet and mobile phone network.
The control centre reports to Traficom and works together with the emergency department and, if necessary, the police.
Training for storms and other crises takes place all the time. At the centre of it all is the mutual Häty team, established by Traficom in 2013.
Further information for the media:
Visa Urpelainen, Group Manager at DNA Network Control Centre, tel. +358 44 044 6103, visa.urpelainen@dna.fi
DNA Corporate Communications, tel. +358 44 044 8000, viestinta@dna.fi
Images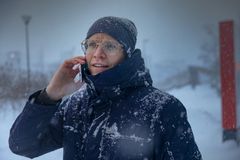 About DNA Oyj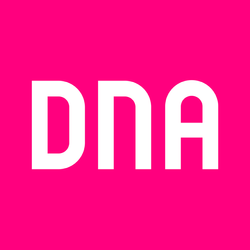 DNA Oyj
PL 10
01044 DNA
http://www.dna.fi
DNA is one of the leading telecommunications companies in Finland. We want to make our customers' daily lives less complicated. We offer connections, services and devices for homes and workplaces, contributing to the digitalisation of society. DNA's customers are continuously among the world mobile data usage leaders. DNA has about 3.6 million subscriptions in its fixed and mobile communications networks. The company has been awarded numerous times as an excellent employer and family-friendly workplace. In 2021, our total revenue was EUR 956 million and we employ about 1,600 people around Finland. DNA is a part of Telenor Group, a leading telecommunications company across the Nordics. More information: www.dna.fi, Twitter @DNA_fi, Facebook @DNA.fi and LinkedIn @DNA-Oyj.