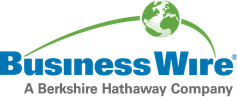 Abzena Announces 20m$ Investment into Expansion of Integrated Biotherapeutics Offering (Biologics Drug Substance and ADC) and Makes Key Executive Appointment
Dr. Jonathan Goldman, CEO, announced that Abzena has augmented existing 500 L scale biologics equipment with 20m$ of investment into two new manufacturing suites at 500 L and 2000 L scale in a new GMP facility in San Diego, which will be equipped with Sartorius single use bioreactors. Abzena's existing expertise in cell line development is strengthened with a new ambr® 15 automateand high throughput bioreactor in Cambridge, UK, and existing synthetic chemistry capacity is increased with build out of a fully equipped multifume hood laboratory in Bristol, Pennsylvania.
This press release features multimedia. View the full release here: https://www.businesswire.com/news/home/20181106005500/en/
Abzena's biomanufacturing facility in Lusk, San Diego where investment into two new manufacturing suites at 500 L and 2000 L will take place. (Photo: Business Wire)
Dr. Goldman stated, "Sponsors have noted our unique single source high quality integrated solution for biotherapeutics and Antibody Drug Conjugates (ADC) ranging from discovery to phase II scale under GMP. They wish to maintain excellent scientific quality, have a single point of contact and avoid risks of tech transfer. We have received many requests to support programs to phase II and beyond. We will continue to deliver industry-leading drug discovery, development and manufacturing services from our world-class, fully-integrated sites in the US and UK."
Dr. Goldman explained that Abzena's antibody Drug Substance manufacturing solution will be built in two new suites housed in the facility recently opened by Abzena in San Diego. These will contain new Sartorius 500 L and 2000 L single use bioreactors supported by a comprehensive range of scale up and process development equipment. The service will be further complemented by additional cell line development and chemistry capacity.
"Our company is experiencing significant demand for biologics, ADC constructs and other complex small molecules [or APIs]. We are delighted to commit approximately 20m$ to initiate these improvements which will start to become available to customers during 2019."
Dr. Goldman concluded, "We are also delighted to announce the addition of Richard Milbank as Chief Financial Officer. Richard brings a wealth of expertise including in senior financial roles in many sectors, including eight years as CFO at NextPharma, a leading Contract Drug Manufacturing Organization. He trained as a Chartered Accountant at Price Waterhouse and is a graduate of Hull University in the United Kingdom."
Abzena provides the most complete set of solutions in integrated early discovery to mid-phase biotherapeutic and ADC drug development services in the pharmaceutical industry. The company maintains resources around the world, with facilities in the US and UK. Abzena is partnered with Welsh, Carson, Anderson & Stowe, one of the world's leading private equity investors. For more information about Abzena, visit  www.abzena.com
View source version on businesswire.com: https://www.businesswire.com/news/home/20181106005500/en/
Contact information
Abzena
Joseph Reeds
joseph.reeds@abzena.com
+441223 903367
Tietoja julkaisijasta
Business Wire
http://www.businesswire.com
For more than 50 years, Business Wire has been the global leader in press release distribution and regulatory disclosure.