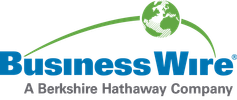 Abzena Announces Expansion of Integrated Biologics Offering with the Addition of Preformulation and Formulation Capability
Dr. Jonathan Goldman, CEO, Abzena, announced that Abzena has augmented existing discovery to GMP drug substance and Antibody Drug Conjugates (ADC) manufacturing and associated analytical services with numerous investments in preformulation and formulation capabilities to enable de-risking of CTA/IND candidates.
Abzena's existing expertise in analytical assessment of biologics and ADCs is strengthened with the addition of miniaturized and high throughput preformulation equipment requiring low material quantities, as well as advanced lyophilization capability. This allows selection of optimal formulation parameters with minimal amount of protein at early stage of CTA/IND candidate selection.
Dr. Goldman stated, "Sponsors have noted our unique single source high quality integrated solution for biologics API and ADC up to phase 2 scale. They wish to reduce scientific risk from technology transfer whilst maintaining single program management. We have received many requests to initiate formulation development at an early stage in order to further derisk candidate selection.
The expansion of capacity, numerous capital investments and adding formulation is part of our strategy to leverage our core competency of integrated early phase biologics discovery and development. We will continue to deliver world-class services from our fully integrated sites in Cambridge UK, San Diego and Philadelphia, USA."
Dr. Goldman explained that Abzena's integrated biologics solution will now be able to produce drug substance and prototype biologic and ADC drug product.
"Our company is experiencing significant demand due to outstanding scientific excellence and ability to fully integrate across the scientific disciplines within biologics. We are delighted to respond with a high quality immediate solution by expanding capacity and capability."
Dr. Goldman concluded, "We are focused on helping discover, develop and produce drugs at a very high quality whilst minimizing operational risk. Our existing integrated biologics solution is now enhanced, remains best in class for speed and cost, and delivers excellent value to our customers."
* * * *
View source version on businesswire.com: https://www.businesswire.com/news/home/20181205005411/en/
Contact information
Joseph Reeds
joseph.reeds@abzena.com
01223 903367
Tietoja julkaisijasta
Business Wire
http://www.businesswire.com
For more than 50 years, Business Wire has been the global leader in press release distribution and regulatory disclosure.