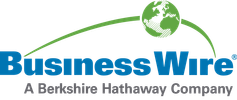 AccelStor Unveils the Advanced Flash Data Reduction Technology for the Era of Data Intensive Workloads
AccelStor, the manufacturer of innovative all-flash arrays (AFAs), today announced the latest version of its intelligent firmware, NeoSapphire OS version 4.0 that features award-winning FlexiRemap® and revolutionary data reduction technology, which features both inline and background FlexiDedupe® and enhanced compression.
AccelStor's NeoSapphire all-flash arrays (AFA) are structured to maximize storage capacity for use in virtual desktop infrastructure (VDI), server virtualization and business applications, making it possible to realize substantial performance and cost benefits.
Throughout enterprise datacenters, virtualization and database densities continue to increase, compromising the application performance and driving the need for effective storage capacity. The FlexiDedupe® and enhanced compression technology allow NeoSapphire OS version 4.0 to deliver a revolutionary data reduction algorithm that optimizes storage utilization in real-time on the fly while maintaining high levels of performance.
"The release of NeoSapphire OS version 4.0 represents a significant step forward." said David Kao, AccelStor Vice President. "The NeoSapphire AFAs leverage unique and complete inline and background data reduction technology to intelligently deliver up to 10 to 1 reduction and ensure optimal performance even during peak loads. This totally effortless solution enables IT administrators to have a better experience and reduced OPEX."
About AccelStor
AccelStor is transforming modern applications through intelligent data remapping and focuses on perfecting software that unleashes the true potential of solid-state storage technology. AccelStor's NeoSapphire all-flash arrays, powered by the FlexiRemap® technology, is specifically designed for flash technology to resolve performance bottlenecks caused by legacy RAID technology that was built for spinning disk. It is proven to deliver exceptionally high sustained IOPS for business-critical applications. FlexiRemap® technology is the culmination of 10 years of research to empower AFAs for I/O-intensive applications such as AI, IoT, HPC, virtualization, database applications, media processing, and financial transactions. For more information about AccelStor and NeoSapphire AFAs, please visit www.accelstor.com.
View source version on businesswire.com: https://www.businesswire.com/news/home/20181101005367/en/
Contact information
AccelStor
Rebecca Hong
rebecca.hong@accelstor.com
Tietoja julkaisijasta
Business Wire
http://www.businesswire.com
For more than 50 years, Business Wire has been the global leader in press release distribution and regulatory disclosure.