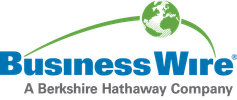 A&D Resources laajentaa toimintaansa Pohjoismaihin
A&D Resources, valtuutettu Hogan Assessments -yhtiön jakelija Tanskassa ja Benelux-maissa, laajentaa liiketoimintaansa Suomeen, Norjaan ja Ruotsiin, minkä ansiosta siitä tulee alueen johtava Hogan-jakelija.
Tämä lehdistötiedote sisältää multimediaa. Katso koko julkaisu täällä: https://www.businesswire.com/news/home/20191017006014/fi/
Henkilöiden, tiimien ja organisaatioiden arviointiin ja kehittämiseen erikoistuvaa A&D:tä pidetään johtavana arviointiyrityksenä Tanskassa. Tämä toiminnan laajentaminen Pohjoismaihin on suurelta osin organisaation lähialueilla saavuttaman menestyksen ansiota sekä tulosta sen maailmanlaajuisesta työstä.
"Olemme onnekkaita, sillä meillä on vankka maine alallamme, toimimmepa sitten Tanskassa, Benelux-maissa tai muualla, ja se johtuu siitä, että me tuotamme tuloksia yrityksille", sanoo Hans Ove Dahl, A&D:n toimitusjohtaja. "Uskomme vakaasti, että jos rakennat lahjakkaan tiimin käyttämällä Hoganin arviointeja, joita pidetään yleisesti luotettavimpina työpaikan suorituskykyä mittaavina arviointeina, saavutat kilpailuetua, jota muilla organisaatioilla ei yksinkertaisesti ole."
A&D liittyi Hoganin kumppaniksi vuonna 2002 ja on siitä asti kasvanut nopeasti, sekä organisaation koon että sen maantieteellisen kattavuuden osalta. Alun perin vain Tanskassa toiminut A&D on viime vuosina tehnyt strategisen ratkaisun laajentaa toimintaansa Benelux-maihin. Tämä uusi toiminnan laajentaminen Pohjoismaihin vakiinnuttaa yrityksen jalansijan Pohjois-Euroopassa.
Hogan Assessments -yhtiön pääjohtaja, Scott Gregory, uskoo, että tämä uusi kehitys tulee olemaan hyödyksi sekä Hoganille että A&D:lle.
"Hoganilla on vankka jakelijaverkosto ympäri maailmaa, ja A&D on ollut kanssamme mukana toiminnassa jo aivan alkuajoista", Gregory toteaa. "Kun yritystemme välinen suhde kehittyi ja vahvistui ajan kuluessa, aloimme löytää uusia ja innovatiivisia tapoja auttaa toisiamme kasvattamaan liiketoimintojamme. Tämä on toinen esimerkki yhteistyöpyrkimyksistämme, joiden tarkoituksena on parantaa maailmanlaajuista työvoimaa käyttämällä päteviä, tieteellisiä arviointeja työntekijöiden valinnassa ja kehittämisessä."
A&D aikoo aloittaa toimintansa kaikissa kolmessa Pohjoismaassa tulevien viikkojen aikana ja uskoo, että siirtymä tulee olemaan saumaton.
"Toimintamme laajentaminen Benelux-maihin auttoi valmistamaan meitä siirtymään uusille markkina-alueille", Dahl kertoo. "Tämä on tietenkin erittäin jännittävää aikaa organisaatiollemme, ja odotamme innolla työskentelyä uusien ystäviemme kanssa Pohjoismaiden alueella."
Tietoa A&D Resources -yhtiöstä
A&D Resources on erikoistunut henkilöiden, tiimien ja organisaatioiden arviointeihin ja kehittämiseen ja toimii persoonallisuustestien ja konsultointipalvelujen tarjoajana. A&D on virallinen Hogan Assessments -yrityksen jakelija Tanskassa ja Benelux-maissa. Virallisena jakelijana A&D:llä on pääsy Hoganin maailmanlaajuiseen jakelijaverkostoon, ja se pystyy palvelemaan maailmanlaajuisia organisaatioita. Lisätietoa löytyy verkkosivulta www.adresources.com.
Tietoa Hogan Assessments -yhtiöstä
Hogan Assessments on maailmanlaajuinen johtava yritys, joka tarjoaa kattavia tutkimukseen perustuvia persoonallisuusarviointeja ja -konsultointia. Vuosikymmenten aikana tehtyyn tieteellisen tutkimukseen työnsä pohjaava Hogan auttaa yrityksiä pienentämään merkittävästi työntekijöiden vaihtuvuutta sekä lisäämään tuottavuutta palkkaamalla oikeita ihmisiä, kehittämällä olennaisia kykyjä ja arvioimalla johtajuuspotentiaalia. Hoganin arvioinnit ovat saatavilla 57 maassa ja 46 kielellä, ja niitä käyttää yli 70 prosenttia Fortune 500 -yrityksistä. Lisätietoa löytyy verkkosivulta www.hoganassessments.com.
Tämän ilmoituksen alkuperäiskielinen versio on tekstin ainoa virallinen versio. Käännös on tarjolla vain lukijan mukavuuden vuoksi, ja sitä tulee verrata alkuperäiskieliseen versioon, joka on ainoa oikeudellisesti todistusvoimainen teksti.
Katso lähdeversio osoitteessa businesswire.com: https://www.businesswire.com/news/home/20191017006014/fi/
Contact information
Blake Loepp, +1 918 978 6475
bloepp@hoganassessments.com
Tietoja julkaisijasta
Business Wire
http://www.businesswire.com
For more than 50 years, Business Wire has been the global leader in press release distribution and regulatory disclosure.