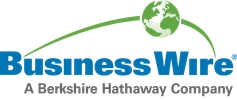 Adoption of New Therapy for Autoimmune Diseases to Benefit Millions of Patients in Over 100 Countries
Professor Tadamitsu Kishimoto of the Osaka University, winner of the King Faisal International Prize for Medicine 2017, has stated that more than 100 countries, including Saudi Arabia, have adopted an effective biological approach in the treatment of autoimmune diseases, raising hopes for millions of people around the world who suffer from such diseases. The new treatment is significant considering that autoimmune diseases, which result from the failure of immune system cells to differentiate between the body's tissues and cells, and alien tissues and cells, cause the body to fight against itself.
This Smart News Release features multimedia. View the full release here: http://www.businesswire.com/news/home/20170708005001/en/
Professor Tadamitsu Kishimoto (Photo: ME NewsWire)
Professor Kishimoto, who was recently awarded the prestigious prize for the discovery of endogenous chemical interleukin-6's (IL-6) pathway and its role in inflammatory and autoimmune diseases, said this while delivering a lecture organised by the King Faisal International Prize at the College of Medicine at the King Saud University in Riyadh. This lecture reflected the King Faisal International Prize's efforts to promote the dissemination, transfer and localisation of knowledge by honouring humanitarian achievements and celebrating everything that serves people and improves their wellbeing.
A world-renowned immunologist, Professor Kishimoto has, through his research during the last 30 years, developed an IL-6 receptor-blocking antibody that has been recognized as the first approved treatment for diseases such progressive sclerosis and rheumatoid arthritis.
"The discovery of IL-6 receptor-blocking antibody has led to a major breakthrough in the treatment of autoimmune diseases. It has been approved for treatment in over 100 countries, including Saudi Arabia, Japan, the EU, and the US. Today almost one million people suffering from such diseases are being successfully treated with this antibody," stated Kishimoto.
Besides being an immune protein, IL-6 is responsible for fever in autoimmune, infectious or non-infectious diseases, and is produced in the body wherever there is inflammation. IL-6 is implicated in a wide variety of inflammation-associated diseases, including diabetes mellitus and systemic juvenile rheumatoid arthritis.
The discovery of the antibody has not only led to the treatment of inflammatory diseases but has also paved the way for the training of several immunologists in all parts of the world, added Professor Kishimoto.
The King Faisal International Prize in Medicine has earlier been awarded to two researchers from Japan. Tetsuro Fujiwara was the first recipient when he shared the award with Bengt A. Robertson of Sweden in 1996 for research on the management of Neonatal Respiratory Distress Syndrome. Shinya Yamanaka was the second winner, sharing the prize in 2011 with James Alexander Thomson of USA. Yamanaka later won the Nobel Prize in 2012.
To know more about King Faisal International Prize, visit our website:
*Source: ME NewsWire
View source version on businesswire.com: http://www.businesswire.com/news/home/20170708005001/en/
Contact information
for King Faisal Foundation
Hussain Abu Hajer, +966568685008
Hussain@hadathgroup.com
or
Rima Abuobaid
UAE Mob: +971509155921
KSA Mob: +966556890730
rima@hadathgroup.com
Tietoja julkaisijasta
Business Wire
http://www.businesswire.com
For more than 50 years, Business Wire has been the global leader in press release distribution and regulatory disclosure.