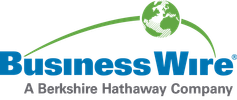 Aegerion's Myalepta®▼ Approved in Europe : the First Treatment Indicated for Patients with Ultra-Rare Disease, Lipodystrophy
Aegerion Pharmaceuticals today announced the granting of a marketing authorisation in Europe for Myalepta (metreleptin) by the European Commission. Myalepta is a treatment for the ultra-rare condition, lipodystrophy, and has been approved as an adjunct to diet as a replacement therapy to treat the complications of leptin deficiency in lipodystrophy patients. With this authorisation, Myalepta becomes the first and only licensed medication to treat the underlying leptin deficiency at the heart of this ultra-rare condition.
Professor Sir Stephen O'Rahilly, Professor of Clinical Biochemistry and Medicine at Addenbrooke's Hospital, Cambridge, said, "Lipodystrophy is a rare condition which, due to its complex nature, requires highly specialised treatment. Patients with lipodystrophy have previously relied on lifestyle changes and medications, like insulin injections to manage the condition's associated complications. Today's milestone marks a significant change in the way lipodystrophy is treated. For the first time, we will be able to offer patients in Europe a treatment option that addresses one of the fundamental aspects of the condition itself."
Rebecca Sanders, Founder and Chair of Lipodystrophy UK, said, "Lipodystrophy presents multiple ongoing challenges, both physical and psychological, to individuals living with the condition. Current available treatment options have been limited, address only some of the complications of the condition and are not specialised for lipodystrophy. Myalepta offers a long-term solution for patients and we are delighted that there is now a treatment available specifically to treat the complications of leptin deficiency in lipodystrophy which will give patients a much needed option to help improve both their disease and their quality of life."
Lipodystrophy is an ultra-rare and incurable disease which impacts a person's ability to store fat in their body, and can either be generalised (GL) or partial (PL).1 The condition is associated with a number of critical metabolic problems, such as severe diabetes, and can cause severe organ damage if uncontrolled.2 Globally, lipodystrophy affects approximately between 1 and 4 people per million.1
Paul Greenland, President EMEA at Aegerion Pharmaceuticals, said, "We are thrilled that patients with lipodystrophy in Europe will now have a specific treatment option. This also represents an exciting time for Aegerion as Myalepta becomes available in one of the largest global pharmaceutical markets. We will work collaboratively with patient organisations, health care professional and health services across Europe to enable access to as many patients as possible."
#ENDS#
NOTES TO EDITORS
Data supporting approval of Myalepta
The safety and efficacy of Myalepta for the treatment of metabolic disorders, associated with lipodystrophy syndromes in pediatric and adult patients, were evaluated in a long-term, open-label, single-arm study conducted under the auspices of the National Institutes of Health (NIH) in the United States.
The observed primary efficacy results in patients with generalised lipodystrophy were:
A mean change from baseline to month 12 in HbA1c* of -2.2%; and
A mean percent change from baseline to month 12 in triglycerides† of -32.1%.3
In addition, 41% (16 of 39) of GL patients on insulin at baseline were insulin-free following treatment, 22% (7 of 32) of GL patients on oral anti-diabetic agents at baseline were able to discontinue, and 24% (8 of 34) of GL patients on lipid-lowering therapies at baseline were able to discontinue use of these therapies during Myalepta treatment.4
The observed primary efficacy results in the PL subgroup patients were:
A mean change from baseline to month 12 in HbA1c of -0.9%; and
A mean percent change from baseline to month 12 in triglycerides of -37.4%.3
The most frequently occurring adverse reactions from the clinical studies were hypoglycaemia (14%) and weight decreased (17%). Other common side effects (occurring inbetween 1 to 10% of patients) were decreased appetitite, headache, abdominal pain, nausea, alopecia, menorrhagia, fatigue, injection site bruising/erythema/reactions, neutralising antibody formation**.3
About lipodystrophy
Lipodystrophy is an ultra-rare condition that is characterised by the irreversible loss of adipose tissue.1 In patients with lipodystrophy, the lack of adipose tissue results in a loss of leptin production. Leptin is a naturally occurring hormone produced by subcutaneous fat and is an important regulator of energy homoeostasis, fat and glucose metabolism, reproductive capacity, and other diverse physiological functions.5
Lipodystrophy can be genetic or acquired after an immune condition and occurs in childhood or adolescence.6 Generalised lipodystrophy is a complete lack of fat affecting the whole body.7 Partial lipodystrophy is typically associated with a lack of fat in the arms, legs, head, and trunk regions while fat can accumulate in other areas of the body, including the neck, face and intra-abdominal regions affecting vital organs like the liver and heart.7
About Aegerion Pharmaceuticals
Aegerion Pharmaceuticals is a Novelion Therapeutics Inc. company: a biopharmaceutical company dedicated to developing and commercialising innovative new therapies for individuals living with rare and orphan diseases. Aegerion was acquired by Novelion Therapeutics Inc. in November 2016. The company's European headquarters are situated in Windsor, UK.
▼This medicine is subject to additional monitoring. This will allow quick identification of new safety information. You can help by reporting any side effects you may get. Adverse events can be reported to Aegerion at
00800 23437466 or at medinfo.emea@aegerion.com
* HbA1c is a standard test used to measure an individual's average blood sugar levels
† Triglycerides are a type of fat in the blood
** Refer to the SmPC for a full list of adverse reactions (provided with this press release)
References
1 Chiquette, E., et al. Estimating the prevalence of generalized and partial lipodystrophy: findings and challenges. Diabetes Metab Syndr Obes, 2017. 10: p.375-383.
2 Pope, E., et al., Childhood acquired lipodystrophy: A retrospective study. Journal of the American Academy of Dermatology, 2006. 55(6): p. 947-950.
3 SmPC EMEA. Myalepta 11.3 mg powder for solution for injection. (provided with this document).
4 Brown, RJ., et al., Long-term effectiveness and safety of metreleptin in the treatment of patients with generalized lipodystrophy. Endocrine, 2018. 60(3): p.479-489.
5 Kelesidis, T., et al., Narrative Review: The Role of Leptin in Human Physiology: Emerging Clinical Applications. Ann Intern Med, 2010. 152(2): p.93–100.
6 Brown, R.J., et al., The Diagnosis and Management of Lipodystrophy Syndromes: A Multi-Society Practice Guideline. J Clin Endocrinol Metab, 2016. 101(12): p. 4500-4511.
7 Fiorenza, C.G., et al., Lipodystrophy: Pathophysiology and Advances in Treatment. Nat Rev Endocrinol, 2011. 7(3): p. 137-150.
View source version on businesswire.com: https://www.businesswire.com/news/home/20180731005522/en/
Contact information
Aegerion Pharmaceuticals
Charlotte Dawkins
Consultant, Patient Advocacy and Communications
07932 722950
charlotte.dawkins@aegerion.com
or
Harriet Reynolds
Senior Account Manager
Reynolds-MacKenzie
07384 438631
HarrietR@ReynoldsMackenzie.com
About Business Wire
Business Wire
http://www.businesswire.com
For more than 50 years, Business Wire has been the global leader in press release distribution and regulatory disclosure.