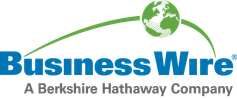 Alvarez & Marsal Appoints Four New Managing Directors in Its Paris Office
Leading global professional services firm Alvarez & Marsal (A&M) has announced the appointment of four Paris-based Managing Directors, Jonathan Gibbons, Guillaume Martinez, Frederic Steiner and Donatien Chenu, to the firm's Global Transaction Advisory Group. These appointments advance A&M's strategic expansion plans to meet local market demand in France, enhance its cross-border M&A offering and help clients address increasingly complex regional, European and global regulatory requirements.
The addition of Messrs. Gibbons, Martinez, Steiner and Chenu, all formerly with one of the Big Four in France, completes the latest phase of A&M's European strategic growth plan following the launch of the firm's Stockholm office and Nordics expansion in 2017 that added to existing transaction advisory activities in the U.K., Germany, and Netherlands. They will bolster A&M's suite of integrated global transaction advisory services that provide clients with a differentiated offering for due diligence and transaction advisory requirements.
A&M's market share continues to expand with the firm's European practices experiencing strong growth over the past two years leading to work on a range of flagship European private equity deals. With A&M's operational focus and market leading capabilities in Private Equity and Corporate Performance Improvement, A&M is uniquely placed to provide a differentiated approach to due diligence and take on the challenges of current market conditions faced by clients.
Antonio "Tony" Alvarez III, Managing Director and A&M's European Practice lead, said, "These appointments support our global expansion strategy along with our capability building plans in France and Europe. New audit regulation and rotation rules are impacting the provision of non-audit services and generating greater conflicts in providing those services to clients. As growing numbers of Big Four professionals across Europe look beyond the traditional firms, A&M's platform is acknowledged to be less restrictive enabling greater access for practice growth."
Paul Aversano, Managing Director and Global Practice Leader of A&M's Global Transaction Advisory Group, said, "The growth of our transaction advisory presence in France supports the firm's commitment to meet local market needs and global market M&A demands with our unique and differentiated approach. These appointments are the latest of several growth areas in France and Europe for A&M to enable us to continue our European expansion."
Managing Director and European Practice Lead with A&M's Transaction Advisory Group, David Evans, added, "Jonathan's, Guillaume's, Frederic's, and Donatien's in-depth knowledge advances our ability to help private equity firms and corporate clients maximize value on a pan-European basis. We expect the French team to grow rapidly as client needs continue to escalate."
Tarek Hosni, the France country leader and Managing Director with A&M Paris, stated, "The addition of these senior transaction professionals will enable us to increase our scale and service for French private equity firms as well as France based multinationals. A leading protagonist of positive transformation in France, we now also intend to deliver in France our internationally recognized expertise in transaction advisory services. This marks the start of our future growth plans for A&M France."
A&M's new Transaction Advisory Managing Directors have extensive cross-border and global transaction experience working with private equity and multi-national corporations throughout Europe and the world. The team's collective experience spans numerous sectors including TMT, manufacturing, retail and consumer goods and financial services. For more information on Messrs. Gibbons, Martinez, Steiner and Chenu, please click on the links to their bios below:
About Alvarez & Marsal
Companies, investors and government entities around the world turn to Alvarez & Marsal (A&M) when conventional approaches are not enough to make change and achieve results. Privately held since its founding in 1983, A&M is a leading global professional services firm that provides advisory, business performance improvement and turnaround management services.
With over 3000 people across four continents, we deliver tangible results for corporates, boards, private equity firms, law firms and government agencies facing complex challenges. Our senior leaders, and their teams, help organizations transform operations, catapult growth and accelerate results through decisive action. Comprised of experienced operators, world-class consultants, former regulators and industry authorities, A&M leverages its restructuring heritage to turn change into a strategic business asset, manage risk and unlock value at every stage of growth.
When action matters, find us at alvarezandmarsal.com. Follow A&M on LinkedIn, Twitter and Facebook.
Note to Editor:
About Alvarez & Marsal Global Transaction Advisory Group
A&M's Global Transaction Advisory Group provides investors and lenders the answers needed to get the deal done. We combine our firm's deep operational, industry and functional resources with Big Four-quality financial accounting and tax expertise to assess key deal drivers and focus on the root cause of any critical deal issues. As the largest transaction advisory practice outside the Big Four, our global integrated teams help private equity, sovereign wealth funds, family offices and hedge funds as well as corporate acquirers unlock value across the investment lifecycle.
The firm's Global Transaction Advisory Group includes over 350 professionals in 22 offices throughout the U.S., Latin America, Europe, India and Asia. Our global team has extensive industry knowledge across multiple sectors including, but not limited to, dedicated industry verticals in healthcare, software & technology, energy and financial services.
View source version on businesswire.com: https://www.businesswire.com/news/home/20180515005088/en/
Contact information
Alvarez & Marsal
Helene Willberg, +46 70 589 9763
Managing Director
or
Sandra Sokoloff, +1 212-763-9853
Senior Director of Global Public Relations
or
Margaret Cameron-Waller, +44 (0)207 7155202
Director of Marketing U.K. & Europe
About Business Wire
Business Wire
http://www.businesswire.com
For more than 50 years, Business Wire has been the global leader in press release distribution and regulatory disclosure.