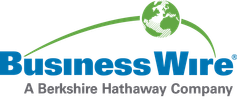 Aquantia Technology to Deliver Multi-Gig Ethernet Capabilities on NVIDIA DRIVE Autonomous Vehicle Platforms
Aquantia Corp., (NYSE: AQ), a leader in high-speed, Multi-Gig Ethernet connectivity solutions, today announced that its automotive networking portfolio is the 10Gbps Ethernet connectivity solution for the DRIVE Xavier™ and DRIVE Pegasus platforms for autonomous vehicles. The high-performance NVIDIA AI computing platforms featuring Aquantia Multi-Gig networking will be available to automotive partners starting in the first quarter of 2018.
This press release features multimedia. View the full release here: http://www.businesswire.com/news/home/20180129005399/en/
Aquantia AQcelerate Ethernet Products (Photo: Business Wire)
NVIDIA DRIVE AI car computers use deep learning to process data from multiple cameras, radar, LIDAR and other sensors throughout the vehicle. To deliver Level 4 and Level 5 driving – which is categorized as a fully autonomous vehicle – hundreds of trillions of deep learning operations per second (TOPS) need to receive and process sensor data and immediately communicate critical decisions throughout the vehicle's systems. For example, the DRIVE Xavier processor parses all the information to understand a full 360-degree perception around the vehicle, and determine the presence and movement of pedestrians, other vehicles and objects as it plans a safe path forward. The Aquantia Ethernet products communicate the data and decisions back and forth throughout the system at 10Gbps over automotive Ethernet cables to help provide a seamless autonomous experience.
"The NVIDIA DRIVE platform uses redundant and diverse functions to achieve the highest level of safety, for which Multi-Gig connectivity is an absolute necessity," said Faraj Aalaei, Chairman and CEO of Aquantia Corp. "Aquantia was the first to drive the standards that introduced Multi-Gig connectivity into other markets, and we have maintained a leadership position while transitioning those markets to higher speeds. We are pleased to collaborate with NVIDIA to be the first to provide this crucial building block to the automotive industry to enable a safe self-driving experience."
"Each autonomous vehicle is a moving, self-contained data center, powered by an energy-efficient AI supercomputer that you can hide in the trunk," said Gary Hicok, senior vice president of hardware development at NVIDIA. "To achieve a safe self-driving experience, we require secure, reliable, redundant Multi-Gig networks to move vast amounts of data."
Multi-Gig Ethernet For Automotive
Autonomous-driving is creating a paradigm shift in the automotive industry with a very stringent set of requirements, from the high-resolution cameras to the need for redundant and secure networks, running on reliable and low-cost cabling. As a result, the industry has identified Multi-Gig Ethernet over copper as the most promising technology to deliver connectivity for in-vehicles networks. Raymond James estimates that the silicon content related to autonomous-driving will represent a TAM of $30 billion by 20301. Each of these vehicles can have up to fifty units of networking silicon. Learn more about Multi-Gig AQcelerate products here.
About Aquantia
Aquantia is a leader in the design, development and marketing of advanced, high-speed communications ICs for Ethernet connectivity in the Data Center, Enterprise Infrastructure and Access markets. Aquantia products are designed to cost-effectively deliver leading-edge data speeds for use in the latest generation of communications infrastructure to alleviate network bandwidth bottlenecks caused by the growth of global IP traffic and in emerging and demanding applications such as autonomous driving. Aquantia is headquartered in Silicon Valley. For more information, visit www.aquantia.com.
(AQ-INV)
1 Source: Raymond James, From ADAS to Autonomous: A 25-Year Forecast and Full Value Chain Analysis, The 2017 Version—March 2017 Silicon content in Autonomous Vehicles estimated to total a TAM of $30B in 2030.
View source version on businesswire.com: http://www.businesswire.com/news/home/20180129005399/en/
Contact information
Aquantia Corporate Communications:
Diane Vanasse, 408-242-0027
dvanasse@aquantia.com
or
Aquantia Investor Relations:
Deborah Stapleton, 650-815-1239
deb@stapleton.com
Tietoja julkaisijasta
Business Wire
http://www.businesswire.com
For more than 50 years, Business Wire has been the global leader in press release distribution and regulatory disclosure.