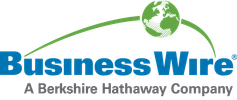 Arab World's Leading CSR Accolade is Open to Registration for the 11th Consecutive Year
The Arabia CSR Network announces that it is receiving applications from organisations in the public and private sectors to participate in the 11th Cycle of the sought-after Arabia CSR Awards.
The Awards will be held on October 3rd, 2018. She added that it is a unique platform for the application of CSR concepts in the Arab region where it is perceived as a true knowledge-building and benchmarking tool. The Award integrates the principles and structures of some of the world's leading sustainability frameworks and standards including the UN Global Compact, Global Reporting Initiative and the EFQM Excellence Model.
Applications are innovatively designed with a self-assessment provision, elaborate statements, a pitch, and support by detailed guidance and terms of reference. With the introduction of a new sector specific category the Awards will be spanning twelve categories this year; - raising the bar for both intra-sector and cross-sector competition. The categories are Public Sector, Large, Medium, Small, Energy, Financial Services, Social Enterprise, Construction, Hospitality, Healthcare, New Business and Partnerships & Collaborations.
The forum and awards has started receiving sponsors with Gulf Petrochemical Industries Company (Gold Awards Sponsors), Emirates Environmental Group (Environmental Partner), Wasm CSR (Country partner in Kingdom of Saudi Arabia), Newtonology (Country partner in Kuwait) and Al Hussein Society Center for Training & Inclusion (Country partner in Jordan). Media Partnerships and sponsorship opportunities are available, with an array of benefits, including extensive pre and post-event media coverage and on-site branding.
Editor's notes:
The Arabia CSR Network is a professional multi stakeholder organisation established in the UAE in 2004. It is devoted to advancing the principles and practices of Corporate Social Responsibility in the Arab region. It facilitates networking, learning and sharing experiences and knowledge in matters of CSR. The Arabia CSR Network was the first GRI certified training partner for the Arabic speaking Middle East countries. The Arabia CSR Network promotes, encourages and recognises responsible business practices through a bunch of services and offerings, including training, research and best practice, advisory services, third party assurance, a partnership platform and a Pan-Arab acclaimed award and forum. For information, please visit www.arabiacsrawards.com
*Source: AETOS Wire
View source version on businesswire.com: http://www.businesswire.com/news/home/20180203005064/en/
Contact information
Arabia CSR Network
Pegah Keshavarz, +97143448120
awards@arabiacsrnetwork.com
admin@arabiacsrnetwork.com
Tietoja julkaisijasta
Business Wire
http://www.businesswire.com
For more than 50 years, Business Wire has been the global leader in press release distribution and regulatory disclosure.