Are you in this group? One in five Finns watched their favourite series more than once during the year
Series, films and sports are released in streaming series at nearly such unlimited numbers that there is always something new to watch. Despite this, almost a fifth of Finns aged 18 to 65 have watched their favourite series more than once in the past year. This was the case for close to half of those under the age of 25.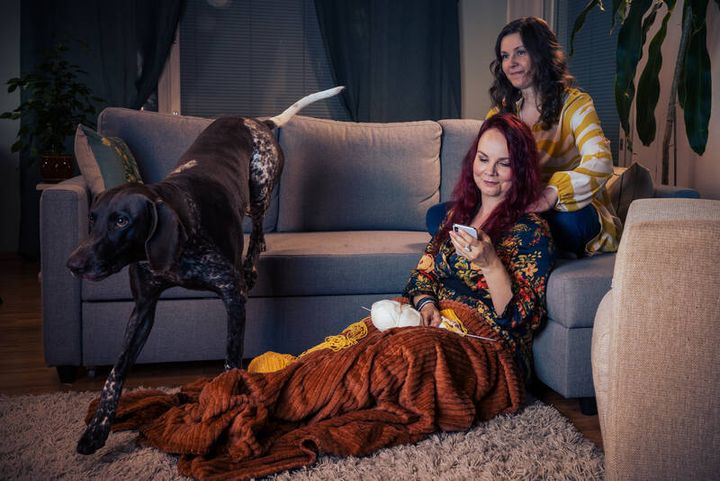 In the spring, the telecommunication operator DNA investigated how increased time spent at home has affected the television watching habits of Finns.
Some 40% of respondents said that they had watched more streaming services than before. Time spent in front of a screen had increased the most frequently among the youngest respondent age group (18 to 24), as half reported to have watched more series and films than before. Of all respondents, women in particular also felt that their viewing had increased, as almost half of them (46%) said that their time spent on streaming services had gone up. As for men, about a third (32%) reported an increase in their viewing over the past year.
Those who had increased their viewing the most also seem to have formed an attachment to a particular programme, with well over a third (39%) of under-25s saying that they have watched their favourite series more than once in the past year. New series, in turn, were consumed the most by those aged 45 to 54, as 20% of them watched more than twelve series last year.
According to Jarno Haikonen, Vice President, Broadband and TV Business at DNA, the most important things for Finns in the services are the widest possible selection of content, price, and high picture and sound quality.
"The role of TV is constantly changing as, according to this recent survey, more than 70% of people under the age of 35 say that they most often watch series or films in streaming services. With old favourites and new releases available all the time, it is surely easy to sometimes choose to rewatch your favourite series. The conclusion from this survey is that good content does not get old, and even though new interesting content is now being produced at record numbers, many young adults in particular still choose to view their own favourite again", Haikonen says.
The survey also asked about Finns' favourite series from the past year. Five of the top ten series were from Netflix, which was also the most popular streaming service overall. Finnish productions did well in the top five, even though only one in three (32%) Finns considered it important for the streaming service to have Finnish content.
First place went to the Netflix series Anne with an E based on the classic novel by L. M. Montgomery.
Anne with an E
Salatut elämät
Syke
Arctic Circle
The Crown
According to the survey, new seasons were also the most eagerly anticipated for Netflix series:
Syke
The Crown
Money Heist
Lucifer
Handmaid's Tale
Finns active in switching between services
Young people are also the most active in subscribing to and switching between services, with 75% of them changing services more than once every six months. Of all Finns, 60% switch services this often.
"According to the survey, one in ten Finns has subscribed to a second or third service alongside their current streaming service in the past year. New high-quality services are being launched all the time, and their number in households seems to be increasing anyway, as each service has its own hit series or viewing rights to a classic. Given the huge number of high-quality series and films, our goal is to provide them to consumers as easily as possible in one place by utilising open ecosystems. This allows everyone to easily choose the content they want from the same place", Haikonen says.
The data collection for the survey was carried out as an online survey in the M3 Panel maintained by Bilendi Oy on 9–13 April 2021. The target group was Finns aged 18 to 75, and quotas were set for the survey sample to be nationally representative by gender, age and place of residence.
A total of 1,000 survey interviews were conducted.
Further information for the media:
Jarno Haikonen, VP, Broadband and TV Business, DNA Plc, tel. +358 44 044 2058, jarno.haikonen@dna.fi
DNA Corporate Communications, tel. +358 44 044 8000, communications@dna.fi
About DNA Oyj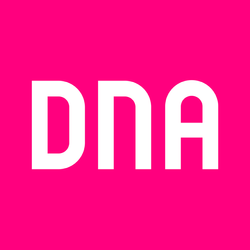 DNA Oyj
PL 10
01044 DNA
http://www.dna.fi
DNA is one of the leading telecommunications companies in Finland. We want to make our customers' daily lives less complicated. We offer connections, services and devices for homes and workplaces, contributing to the digitalisation of society. DNA's customers are continuously among the world mobile data usage leaders. DNA has about 3.6 million subscriptions in its fixed and mobile communications networks. The company has been awarded numerous times as an excellent employer and family-friendly workplace. In 2020, our total revenue was EUR 934 million and we employ about 1,600 people around Finland. DNA is a part of Telenor Group, a leading telecommunications company across the Nordics. More information: www.dna.fi, Twitter @DNA_fi, Facebook @DNA.fi and LinkedIn @DNA-Oyj.