Are you trying to help a senior with IT, but feel that you are stuck at square one? DNA advises how to help with digital issues without losing your nerves
It is not uncommon to have at least one digital expert in the family that parents and grandparents turn to when their devices are screaming error. The issues may range from measures required to ensure data security to lack of skills related to digital map services. Even if the challenges are very basic stuff for the expert, it may be that teaching is not easy. DNA's customer service tells you how skills can be transferred from the helper to the person being helped so that no one gets frustrated.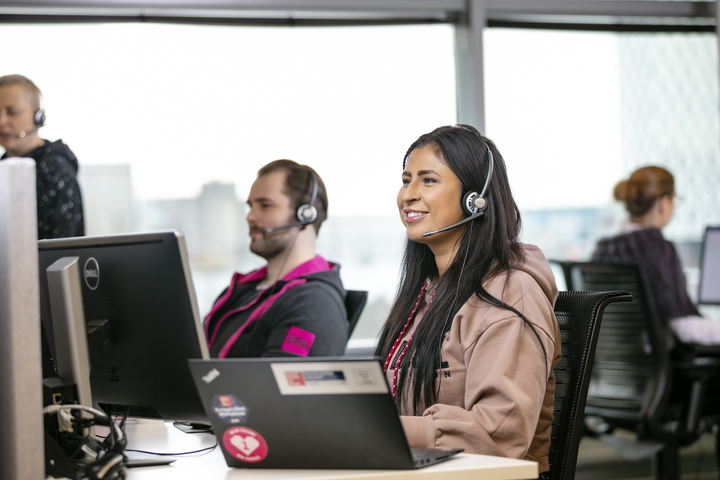 For the third week running, grandpa is agonising over how Google works. You try your best to explain the desktop icons, tabs, and address fields, but instead of providing answers, the monologue seems to cause more confusion. What can you do? Head of Department Eija Kemiläinen says that the most important thing when teaching digital issues is to take it easy and avoid the feeling of urgency.
"A slow pace is a good starting point for providing digital guidance, and so is presenting the matter in several different ways. When guiding our customers, we avoid using abbreviations and technical terminology, which may make it more difficult to internalize things. For example, at the end of the call, we always sum up what was discussed with us at the Kiireetön linja service line: we recap what was done and what we agreed on the way forward. These methods can also be used when you are guiding or helping a senior or a loved one with a limitation," Kemiläinen says.
"Using a video connection is a useful tool, as it makes it easier to overcome challenges. Video connection enables the use of visual aids, for example, drawing a picture that these two wires must be connected. For example, the customer advisors at the Kiireetön linja service line have access to services that enable them to use video or images when contacting the customer if the customer so wishes," she continues.
DNA's Kiireetön linja service line is aimed at anyone who wants answers to their questions concerning phones, subscriptions or other digital devices at their own pace. Most callers have some limitations, which is why they need particularly clear guidance with their problems and questions. Limitations can be impaired hearing or vision, physical disability, poor language skills, illness or inexperience with digital devices.
Price of subscriptions and services is the most common question
According to Kemiläinen, the range of questions received by Kiireetön linja is extremely wide, but some are more frequent than others.
"The most common questions concern subscriptions or services, as people want to ask about prices and product features. There are also a lot of questions about invoicing. The service line often also responds to various technical enquiries and provides guidance on device operation and installation. These are often related to equipment or services not working, for example, the customer was unable to get a new device to work or help is needed with installation," Kemiläinen says.
"Anyone who is dedicated to guiding a digital novice should be prepared for the fact that at least some of the questions touch on these topics. Obtaining background information on them does not hurt if you want to manage the situation more quickly than usual when you receive the next help request."
Smart devices are selected according to purpose
If and when you have to help people in your circle with equipment purchases, the first thing to do is to think about the purpose it will be used for. Is it only needed for phone calls and messages, or will mobile banking or other digital services also be used? You should also pay attention to the usability of the device: how well does it fit in the user's hand, how simple it is to use, and whether the keys are large enough.
"There are phones and devices that were designed specifically for hearing-impaired persons and seniors. For example, a regular phone is not suitable for hearing-impaired people, but they should get a phone with voice amplification and a ringtone that is loud enough, as they may not hear either of them properly on a regular phone," Kemiläinen says.
Already for a long time, DNA has wanted to help all people with digital issues. The Seniorilinja support line for seniors, which preceded Kiireetön linja, was established in 2008. The socially responsible aim of the service is to increase digital inclusion in Finland.
Further information for the media
Eija Kemiläinen, Head of Department, Customer Solutions (Consumer Business), DNA Plc, tel. +358 (0)44 044 2012, eija.kemilainen@dna.fi
DNA Corporate Communications, tel. +358 (0)44 044 8000, communications@dna.fi
Images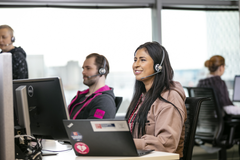 About DNA Oyj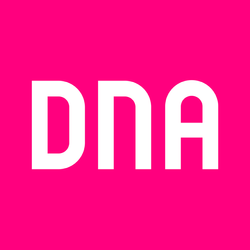 DNA Oyj
PL 10
01044 DNA
http://www.dna.fi
DNA is one of the leading telecommunications companies in Finland. We want to make our customers' daily lives less complicated. We offer connections, services and devices for homes and workplaces, contributing to the digitalisation of society. DNA's customers are continuously among the world mobile data usage leaders. DNA has about 3.6 million subscriptions in its fixed and mobile communications networks. The company has been awarded numerous times as an excellent employer and family-friendly workplace. In 2021, our total revenue was EUR 956 million and we employ about 1,600 people around Finland. DNA is a part of Telenor Group, a leading telecommunications company across the Nordics. More information: www.dna.fi, Twitter @DNA_fi, Facebook @DNA.fi and LinkedIn @DNA-Oyj.