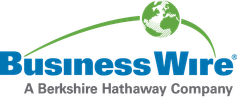 Arthur D-. Little analysoi Nord Stream 2:n taloudellisia vaikutuksia
Tuore Arthur D. Littlen (ADL) raportti – "The economic impact to Europe of the Nord Stream 2 Project" – analysoi käynnissä olevan, kahta uutta Venäjältä Saksaan rakennettavaa kaasuputkea koskevan rakennusprojektin taloudelliset vaikutukset (työpaikkojen synnyn ja bruttokansantuotteen osalta). Raportin johtopäätös on, että kaasuputken rakentaminen tuo Euroopan unionille (EU) taloudellista hyötyä kaikkiaan 5,15 miljardia euroa. Tämän lisäksi sijoitus tulee viiden vuoden aikana luomaan 31 000 kokopäivätyöpaikkaa EU:ssa, mikä kasvattaa bruttokansantuotetta teollisuuden eri aloilla 2,25 miljardia euroa.
Nord Stream 2 on merkittävä maakaasu-infrastruktuuriprojekti, jonka tavoitteena on lisätä vuosittaista kaasun kuljetusmäärää EU:hun 55 miljardilla kuutiometrillä jo olemassa olevien kahden Itämeren kaasuputken lisäksi. Euroopan markkinoilla maakaasun kysyntä on vakaata, mutta EU:n oma tuotanto on vähenemässä ja syntyvä tuontivaje on täytettävä. Siten Nord Stream 2:n tarkoituksena on tarjota luotettava ja turvallinen keino tuoda maakaasua Eurooppaan.
ADL:n tutkimuksen toimeksiantaja on Nord Stream 2. Sen tavoitteena on selvittää projektin välittömät, välilliset ja niistä seuraavat vaikutukset Euroopan talouselämälle sekä niille maille, jotka ovat sijoittamassa tai jo sijoittaneet rahaa kaasuputkeen. Täten se ei arvioi pelkästään projektin toteuttamisesta aiheutuvia välittömiä vaikutuksia, vaan myös siitä syntyviä taloudellisia hajavaikutuksia koko talouselämän alueella. Analyysissä on käytetty taloudellista mallityökalua (IMPLAN), ja se perustuu eri maiden talouselämän tilastotietoihin.
Selvimmät vaikutukset voidaan nähdä niissä maissa, joissa tärkeimmät projektia koskevat ja siihen liittyvät rakennustyöt suoritetaan - Venäjällä, Saksassa Suomessa ja Ruotsissa; perinteisesti offshore -öljy- ja kaasuteollisuuteen liittyvissä maissa, joista suurin osa palveluntuottajista on kotoisin – eli Alankomaissa, Iso-Britanniassa, Norjassa ja Italiassa; sekä suurimpien kansainvälisten palveluntuottajien päätoimipaikoilla.
Tulosten mukaan Suomen odotetaan saavan taloudellista hyötyä Nord Stream 2 -projektista kaikkiaan 430 miljoonaa euroa. Se koostuu seuraavien viiden vuoden aikana kertyvästä 2 600 miestyövuodesta sekä bruttokansantuotteen 260 miljoonan euron kasvusta.
Michael Kruse, ADL:n Energy & Utilities Practice -osaston vanhempi osakas, sanoi: "Aikana, jolloin öljy- ja kaasuteollisuutta rasittavat tuotannon vähentäminen ja työvoiman irtisanominen, tämä raportti esittelee selkeästi Nord Stream 2 -projektin kaltaisten suurten energia-infrastruktuuriprojektien hyödyt."
Raportin voi hakea tästä: www.adl.com/NordStream2impact
Katso lähdeversio osoitteessa businesswire.com: http://www.businesswire.com/news/home/20171004005081/fi/
Contact information
ADL
Cate Bonthuys
+447746546773
cate@catalystcomms.co.uk
Tietoja julkaisijasta
Business Wire
http://www.businesswire.com
For more than 50 years, Business Wire has been the global leader in press release distribution and regulatory disclosure.