Artificial intelligence capabilities of Finnish cleantech SMEs improved by acceleration
Launched last autumn, the AI-TIE artificial intelligence accelerator has increased the ability of small and medium-sized enterprises in the cleantech industry to utilize AI solutions in internal organizational development as well as in innovation, product and service development.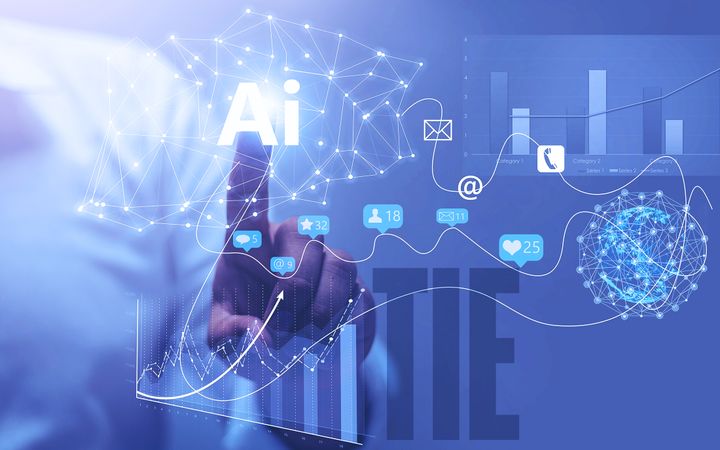 Finland's AI accelerator FAIA and Haaga-Helia and Laurea universities of applied sciences are currently implementing Finland's first cleantech AI accelerator aimed at small and medium-sized enterprises (SMEs). A total of 19 Finnish SMEs from different sectors of cleantech participate in the AI-TIE accelerator, which was launched last autumn.
The AI accelerator develops the ability of SMEs to utilize AI solutions in internal organizational development as well as in innovation, product and service development. Companies are also embracing new AI solutions for the sales of services and their delivery to customers.
ACCORDING TO STATISTICS, up to 98% of Finnish enterprises are SMEs. Numerous studies show that they have significant development and business potential, which artificial intelligence makes possible.
Anna Nikina-Ruohonen, a researcher at Haaga-Helia University of Applied Sciences and project lead of AI-TIE, says that this was also one of the most significant factors in selecting SMEs as the main target group for the AI accelerator.
"When the accelerator was launched, only a quarter of the participating companies had previously utilized AI in their business operations, and the vast majority had at best only a basic understanding of the importance of AI in the development of business processes," she said.
According to Nikina-Ruohonen, the companies participating in the AI accelerator have a clear interest and a growing willingness and commitment to explore the possibilities of AI in business and to move forward with it to a point where companies can adopt AI solutions.
PROJECT STEERING GROUP is chaired by Frederik Pressler, managing director of Posintra, a development organization of the Eastern Uusimaa region of Finland. According to him, the aim of the accelerator and AI-TIE is to support SMEs' capacity for change.
"I firmly believe that AI will enable companies to produce better services and products in a timely manner. Our goal is to speed up the creation of new revenue models, solutions and product innovations for companies," he says.
Jyrki Messo, IT director at SA-TU Logistics, a company that takes part in the AI accelerator, says the timing has a significant impact when companies decide to use artificial intelligence in their operations.
"The timing of AI-TIE was perfect for us as we are currently renewing our operational systems. Now we have a great opportunity to bring smarter technology into our operations," he describes.
Messo says the acceleration-enabled renewal has been going smoothly.
THE AI ACCELERATOR has provided SA-TU logistics with many new ideas for the further development of operations. The AI solutions adopted during the acceleration are expected to be visible to the company's customers and to translate to an even more high-quality and efficient collaboration.
The acceleration phase of the AI accelerator will end in January, after which the participating companies will move on to the feasibility study, or so-called proof-of-concept. So far, several dozen potential application targets have been identified, of which the most promising from the business point of view will proceed to the next phase.
During the feasibility study, the companies will design and, if possible, pilot the first version of their AI solution. According to the companies involved in the AI accelerator, AI TIE has increased companies' understanding of AI and brought tools within their reach to map the potential of AI.
AI-TIE AI ACCELERATOR is a part of the project AI-TIE – AI Technology Innovation Ecosystems for Competitiveness of SMEs, which supports SMEs in developing and growing their businesses by utilizing new AI solutions.
Haaga-Helia University of Applied Sciences is the principal coordinator and the project is implemented together with Laurea University of Applied Sciences.
The main partners of the project are the Finnish AI accelerator FAIA ry and My Data.
AI-TIE is carried out in cooperation with the Helsinki Region Chamber of Commerce, Länsi-Uusimaa Chamber of Commerce, Posintra OY, Uudenmaan yrittäjät ry, NewCo Helsinki, Central Uusimaa Business Development Center – KEUKE, Health Capital Helsinki, Healthtech Finland and The Chemical Industry Federation of Finland.
The project is funded by the European Regional Development Fund and the Uusimaa Regional Council, and it is funded as part of the European Union's support for the COVID-19 pandemic.
About Haaga-Helia ammattikorkeakoulu
Subscribe to releases from Haaga-Helia ammattikorkeakoulu
Subscribe to all the latest releases from Haaga-Helia ammattikorkeakoulu by registering your e-mail address below. You can unsubscribe at any time.
Latest releases from Haaga-Helia ammattikorkeakoulu
In our pressroom you can read all our latest releases, find our press contacts, images, documents and other relevant information about us.
Visit our pressroom