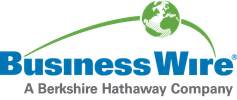 Audison Showcases Full DA HD Technology for in-Car Audio Reproduction in a New Epic Video
Audison, the leading Italian brand in the car audio aftermarket for amplifiers, loudspeakers and audio processors, launches the #nextaudioexperience  campaign to explain the amazing advantages of Full DA HD technology, opening the door to a new era in mobile audio reproduction. This breakthrough technology provides pure digital signal transfer from the source through the processor into the amplifiers, all in Hi-Res digital format.
In traditional audio systems, the music is being transformed from digital to analog, and back to digital multiple times before it reaches your ears, and because of these multiple conversions there is a loss of sound quality. "Full DA HD preserves the superior quality of Hi-Res audio, as it is free from the typical noises caused by analog connections and performs only a single digital-to-analog conversion through high quality converters inside the amplifier" explains Emidio Vagnoni, Audison Technical Director, which means that Hi-Res music is kept full digital until the point where the music is amplified and sent out to the speakers.
Transmitting a digital audio signal filled with detail and emotion, Full DA HD allows you to experience music with the quality of the studio master audio files, giving pure, clean sound, as it was created.
This press release features multimedia. View the full release here: http://www.businesswire.com/news/home/20171008005015/en/
Thanks to Full DA HD you can enjoy high resolution sound quality in your car audio system (Photo: Elettromedia)
To learn more and discover the products to build a Full DA HD system, visit http://www.audison.eu/full_da_HD/
The campaign video illustrating the amazing Full DA HD experience, shows a journey through a timeless and oneiric Rome, of a young orchestra conductor and his beautiful partner, inside the futuristic Audison car, which is a core element of the brand communication.
The story pictures a night drive to the Colosseum, where they experience the emotion and magic of a live concert, thanks to Audison Full DA HD.
Using 3D reconstruction and motion graphics, the result is a stunning and inspiring video, released on all Audison social and web channels.
Video: https://youtu.be/Vc7Vwbpvpa8
Download Media Package
About Audison
Audison is a brand of the Italian company Elettromedia Srl, a leader within the worldwide car Hi-Fi market, winner of many prestigious awards and admired by high-end audiophiles for excellent quality and high performance car audio products, which incorporate cutting edge technologies.
View source version on businesswire.com: http://www.businesswire.com/news/home/20171008005015/en/
Contact information
Elettromedia Srl
Matteo Kalogris
matteo.kalogris@elettromedia.it
Tietoja julkaisijasta
Business Wire
http://www.businesswire.com
For more than 50 years, Business Wire has been the global leader in press release distribution and regulatory disclosure.