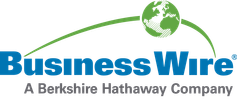 Avanti Communications' HYLAS 4 Satellite to Deliver Digital Education to African Schools
Avanti Communications Group plc ("Avanti"), a leading provider of satellite data communication services in Europe, the Middle East and Africa (EMEA), has agreed a partnership with Global Partnership for Education ("GPE"), an international organisation which ensures children across developing countries have access to quality education, and has pledged to deliver satellite broadband via its new High Throughput Ka-band Satellite, HYLAS 4, to 1,000 rural schools across Africa.
Through HYLAS 4, which is launching in March 2018, remote and marginalised schools in Africa will be able to access the internet for approximately $10 a day, gaining access to eLearning and digital opportunities.
The connectivity will be delivered via Avanti's ECO ("Every Community Online") which provides school and surrounding community with Wi-Fi access. Community members can download the ECO mobile payment app and make micropayments for broadband credits which convert to data allowances delivering community transformation in rural Africa through connectivity.
Avanti is one of four initial companies who have pledged to improve and provide affordable education systems, enabling access to learning opportunities for children in developing countries over the next three years.
The HYLAS 4 satellite will deliver high speed reliable connectivity for home-users, enterprises, Mobile Network Operators and Governments across Sub-Saharan Africa.
Graham Peters, Managing Director of Avanti Government Solutions, said "Avanti believe all children have the right to education and a digital future, and through our partnership with The Global Coalition of Education, we can provide schools across Africa with internet access via our HYLAS 4 satellite, which enables school children and teachers to access to the latest eEducation and digital opportunities that are available."
Find out more about HYLAS 4 and Avanti Services here – www.avantiplc.com/hylas4
View source version on businesswire.com: http://www.businesswire.com/news/home/20180201006437/en/
Contact information
Avanti Communications Group
020 7749 1600
mediarelations@avantiplc.com
About Business Wire
Business Wire
http://www.businesswire.com
For more than 50 years, Business Wire has been the global leader in press release distribution and regulatory disclosure.