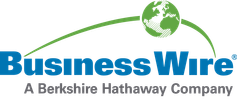 Avaya Confirms Sabio CX Leadership with First Full Avaya Oceana Accreditation
Avaya (NYSE:AVYA) today recognised customer experience solutions expert Sabio as its first EMEA and APAC partner to achieve full Avaya Oceana Accreditation. This confirms Sabio's ability to sell, design, implement and support complex customer journey solutions based on the next generation Avaya Oceana omnichannel customer engagement solution, and acknowledges Sabio as one of Avaya's leading specialist global CX partners.
The accreditation demonstrates Sabio's deep Avaya solutions expertise, as confirmed by its success in winning Avaya's 2017 Contact Centre Partner of the Year Award, and securing the prestigious Project of the Year Award. Sabio won due to its success in deploying one of the world's largest Avaya Oceana projects for a major European omnichannel retailer.
"Oceana is critical to helping our customers achieve their digital transformation goals, so we're delighted to recognise Sabio's CX vision and global capabilities and award full Avaya Oceana accreditation," said Nidal Abou-Ltaif, President of Avaya International. "In addition to securing all the necessary Oceana certifications, Sabio has also seized the commercial initiative, successfully deploying Oceana to deliver seamless customer engagement for one of Europe's largest retailers."
"Becoming the EMEA and APAC regions' first fully certified and accredited Avaya Oceana partner illustrates both Sabio's in-depth capabilities as well as its determination to support Avaya in driving the Oceana vision," added Ioan MacRae, Avaya UK's Managing Director. "Sabio doesn't just talk about CX and customer journey innovation, it's a partner that always delivers, as evidenced by its recent 2017 Project of the Year Award Oceana deployment."
"Sabio is committed to delivering brilliant customer experiences across the customer journey, so being fully accredited to offer Avaya Oceana significantly strengthens our proposition," added Sabio's Chief Commercial Officer, Russell Sheldon. "This latest Avaya accreditation confirms Sabio as the ideal partner for major Oceana deployments."
About Sabio Group:
Sabio Group, which includes Sabio, DatapointEurope and Bright UK, delivers solutions and services that seamlessly combine digital and human interactions to support outstanding customer experiences. The group works with major brands worldwide, including the AA, AXA Assistance, BGL, BNP Paribas, DHL, HomeServe, Saga, Sainsbury's Argos, Telefónica, Transcom Worldwide and Yorkshire Building Society. www.sabio.co.uk
View source version on businesswire.com: https://www.businesswire.com/news/home/20180326005269/en/
Contact information
PR for Sabio
Cheryl Billson, +44 (0)7791 720460
cheryl.billson@commacomms.com
Tietoja julkaisijasta
Business Wire
http://www.businesswire.com
For more than 50 years, Business Wire has been the global leader in press release distribution and regulatory disclosure.