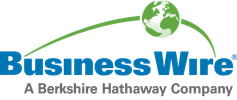 Bahrain to Host Global Entrepreneurship Congress 2019
Bahrain named host country for the Global Entrepreneurship Congress in 2019 at a high-profile event at the UN HQ in NY, confirming the country's position as a business-friendly nation and an international leader in the field of entrepreneurship and business innovation.
This press release features multimedia. View the full release here: http://www.businesswire.com/news/home/20171115006326/en/
UN HQ: HE Sh. Abdulla bin Ahmed Al Khalifa Undersecretary for International Affairs speaks after announcement of Kingdom of Bahrain as Host for GEC 2019 (Photo: AETOSWire)
The annual global event, hosted by countries including the US, UK, China, Italy, Brazil and Russia, brings thousands of entrepreneurs, investors, researchers, and policymakers from more than 170 countries to identify new ways of helping founders start and scale new ventures around the world.
"We are perfectly placed to host this event. With our history of proactively developing and enacting programs designed to empower Bahrainis and new enterprises. The event will bring together Bahrain's best and brightest business minds, to provide a platform for thought leadership and greater cooperation between Bahrain and its international partners," Tamkeen's CEO Dr. Ebrahim Janahi said.
Entrepreneurship and business innovation are integral components in the larger Bahrain Economic Vision2030. SMEs now contribute nearly 30% of nominal GDP, and provide jobs for nearly 73% of private sector employees.
Bahrain is regarded as an attractive destination to international businesses for its well-established, trusted and transparent regulatory environment. Ranking first within the GCC for fiscal health, second for judicial effectiveness and third in the Economic Freedom Index2017.
Bahrain Economic Development Board CEO, Khalid AlRumaihi, added: "It's an honor and privilege to welcome the global entrepreneurial community to Bahrain. From pearl fishing to the early discovery of oil, we recognized the importance of diversifying the economy and have made great strides in the financial, telecommunications, and logistics sectors. Our sustained efforts in the private sector are placing Bahrain among the most advanced countries in the region, an ideal gateway to the $1.6 trillion Gulf market."
About Tamkeen:
Tamkeen is a semi-government organization in Bahrain established in 2006 under Law Number (57) as part of the country's national reform initiatives, with the task of making the private sector as the key driver of sustainable economic development.
Underpinned by 3 strategic pillars – enhancing quality, serving customers, and achieving results - the organization provides an integrated range of programs to create a solid foundation for a modern economy. To date, its programs have served more than 140,000 Bahrainis and businesses. www.tamkeen.bh
*Source: AETOSWire
View source version on businesswire.com: http://www.businesswire.com/news/home/20171115006326/en/
Contact information
The National Communication Centre, Kingdom of Bahrain
Aziza Salman, +97313111138, +97336887887
a.salman@ncc.gov.bh
Tietoja julkaisijasta
Business Wire
http://www.businesswire.com
For more than 50 years, Business Wire has been the global leader in press release distribution and regulatory disclosure.