Be prepared in case your phone is lost – do at least these steps for your phone
The pre-Christmas celebration season is getting closer, and accidents happen – your phone is no exception. If a phone is lost or stolen, you can get a new replacement, but information stored in your phone ending up in the wrong hands can cause problems. Fortunately, you can take steps to minimize the damage caused by this in advance.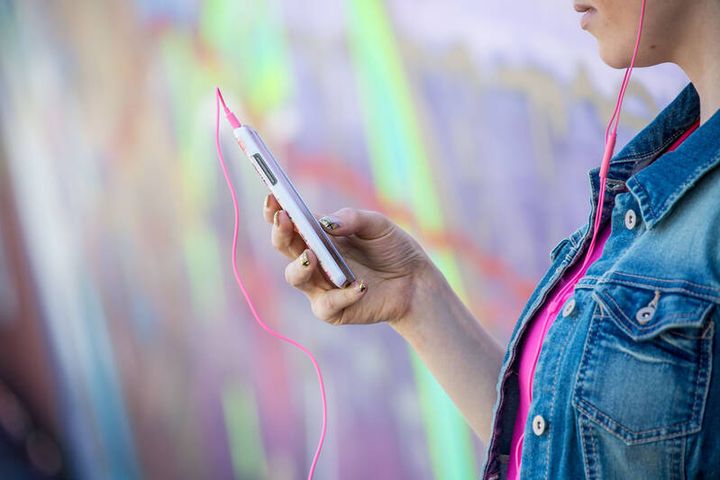 We are used to taking care of many everyday things on our phone: we pay bills, stay in touch with loved ones, open doors and enjoy entertainment. Losing your phone can make one feel surprisingly helpless. More valuable than the smart device itself is the data it contains. Photos, emails and your and your employer's data may fall into the wrong hands if your phone is lost.
"Our phones contain a surprising amount of personal information. Many of us also store credit card information in apps or browsers," says Sami Aavikko, CEO of DNA Store.
Protect your phone and subscription against abuse
First of all, make sure that the SIM card of the phone subscription has a PIN query switched on, and that the default PIN code on the SIM card has been changed. Otherwise, if the phone ends up in the wrong hands, the thief can insert the SIM card to another phone and use it to rack up a hefty phone bill.
"Surprisingly many people still use four zeros or 1234 as their PIN code. Birthdays are another common PIN code, but they can be easily found out on Facebook, for example," says Aavikko from DNA.
At least as important is setting a lock code to prevent unauthorised use. Our phones contain a lot of personal data and access permissions to many apps. Nobody would want these to fall into the wrong hands.
Entering the lock code every time you use your phone may seem an effort, but fortunately, modern phones also include the option of biometric identification. Most new phone models support fingerprint or facial recognition, for example.
"It's good to note that even if the subscription and SIM card are deactivated, an unlocked device can still be used over a WiFi network. An outsider can cause a lot of harm if they have access to read messages, look at photos and update social media," Aavikko says.
"Most of the time phones, however, disappear when they fall out of a coat pocket, for example, and they are not stolen. When the phone is locked, and it has no identifiable information on it, it is impossible even for an honest person who found the phone to find the owner of the phone and to return it. Therefore, you can leave an e-mail address under the protective cover for the finder to send a message to. In some phones this information can be written on the lock screen, too," continues Aavikko.
Deactivate and lock your subscription and phone remotely
If your phone is lost or stolen in the pre-Christmas celebrations, you should take action as soon as possible. The first thing to do if your phone is lost is to deactivate your subscription, either in your operator's online service or by calling the customer service. This should be done right away, as you can always reactivate your subscription if you later find your phone.
It's a good idea to learn how to use the phone's remote control in advance. All modern smartphones can be easily located and locked in the phone manufacturer's cloud service.
"When you lock your phone remotely, you can also set the screen to display a message or a number where the person who finds the phone can reach you. If the device is switched off, the remote control lock command will activate when the device is again connected to the network. This way, the device cannot be used if the thief sells it on," says Aavikko.
Locator helps find a lost phone
If your phone is lost, you can also try using the location service to find it. These include Apple's Find My iPhone and Android's Find My Device. To make the search easier, you can also command the lost phone to play a sound.
The locator tool allows you to see the location of the device on the map very accurately, but: "If the phone has been stolen, professional thieves often switch off the phone immediately and the locator function cannot be used," Aavikko says.
A stolen phone is unlikely to be recovered, so it is a good idea to reset its factory settings. Resetting the phone sounds intimidating, but all of its data can be restored to a new phone as long as it is stored in the cloud. Recovering the data requires that you have activated backup copies to the cloud already before the phone is lost.
"It is precisely because a phone can be lost, broken or stolen that it is not a good idea to store any data on the phone alone. Google, Apple and Microsoft cloud services keep your data up-to-date," says Aavikko.
Change your passwords and file an insurance claim
Once other things have been taken care of, it is still a good idea to change your passwords to services such as social media, email and cloud, just in case.
Finally, you should file a claim with your insurance company and report the offence to the police if your phone was stolen. For the police report, you will also need the device's unique IMEI code, which can be found on the original packaging. It is a good idea to save the code in a secure place immediately after purchasing a new phone.
Check out insurance offered by DNA in case your phone is damaged, lost or stolen.
Read DNA's articles on data security here (in Finnish).
Check out DNA's security solutions here (in Finnish).
Additional information:
CEO Sami Aavikko, DNA Store Ltd, tel. +358 (0)44 044 3069, sami.aavikko@dna.fi
DNA Corporate Communications, tel. +358 (0)44 044 8000, communications@dna.fi
About DNA Oyj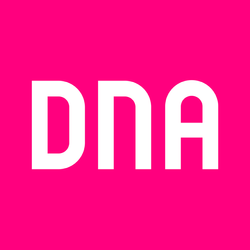 DNA Oyj
PL 10
01044 DNA
http://www.dna.fi
DNA Store is Finland's most extensive retailer of mobile phones, other mobile devices and mobile subscriptions, with a chain of approximately 60 outlets. DNA Store's offering also includes TV and broadband services and related devices. The chain is part of the DNA Group, whose turnover was EUR 956 million in 2021. DNA has 3.6 million subscriptions in its fixed and mobile communications networks. For more information, visit www.dna.fi or follow us on Twitter @DNA_fi and Facebook.
DNA is one of the leading telecommunications companies in Finland. We want to make our customers' daily lives less complicated. We offer connections, services and devices for homes and workplaces, contributing to the digitalisation of society. DNA's customers are continuously among the world mobile data usage leaders. DNA has about 3.6 million subscriptions in its fixed and mobile communications networks. The company has been awarded numerous times as an excellent employer and family-friendly workplace. In 2021, our total revenue was EUR 956 million and we employ about 1,600 people around Finland. DNA is a part of Telenor Group, a leading telecommunications company across the Nordics. More information: www.dna.fi, Twitter @DNA_fi, Facebook @DNA.fi and LinkedIn @DNA-Oyj.