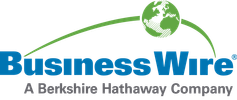 Before the winter season, Mytyres.co.uk presents: Europe's most popular summer tyres in 2017
In 2017, Europe's most popular summer tyres were the Continental PremiumContact 6, the Uniroyal Rainsport 3, and the Dunlop SportMaxx RT2. This is the result of a survey conducted by Mytyres.co.uk, the end-user online shop for tyres, car spare parts and accessories from Europe's largest Internet tyre wholesaler Delticom. The survey was conducted throughout July and August in twelve European countries. Nearly 2,600 visitors to the online store cast their votes before the end of the summer tyre season. They were able to choose from five models by leading brands.
"Interestingly, the results show that throughout Europe, high-quality premium brand models are the most popular", comments Thierry Delesalle from Mytyres.co.uk. "These brands rightly enjoy a good reputation, but these days attractive alternatives are also available in the low-cost quality tyre segment. This also applies to winter tyres, which it will soon be time to fit again. According to our experience, the best tyre for each driver can vary greatly, and depends above all on each driver's usage and driving behaviour. Nevertheless, safety and stability are very important when it comes to choosing tyres, and there has been great progress in both areas in the last five years. At Mytyres.co.uk we offer a comprehensive range of tyre brands and models, so each and every driver is bound to find something to suit their needs."
For example, customers of Mytyres.co.uk can find over 100 brands of tyre and more than 25,000 models – including, of course, summer and winter tyres as well as year-round models. The option to search by car model makes finding the right tyres much easier. Customer reviews and test results are integrated into the product pages, thus making the selection process even easier. Thanks to high availability and short delivery times, customers receive their orders in next to no time. Spare parts such as brakes, car batteries and snow chains can also be ordered via the online shop. Buyers also have the option of having their order delivered to one of countless partner workshops for no extra charge, where they can have their tyres fitted professionally. In the UK alone there are more than 2,000 service partners.
An overview of the survey results and further information on the winning tyre models can be found at: www.Mytyres.co.uk/summer-tyre-profile-2017-results.
About Mytyres.co.uk
There are over 100 tyre brands and more than 25,000 models of tyres to be found at Mytyres.co.uk - also including the latest best-rated tyres from official comparison tests. The product portfolio not only includes tyres for cars, motorbikes, lorries, commercial vehicles and buses, but also wheel-tyre sets, rims and car replacement parts and accessories. Particularly practical: new tyres can be delivered quickly and free of charge* to any address provided. When purchasing tyres, buyers can also choose from more than 2,000 professional car workshop partners across the UK and have the tyres sent to them directly for professional fitting. Many of our partner workshops offer also additional services, such as tyre storage.
*2 tyres and more
Buy tyres online:
www.mytyres.co.uk, www.reifendirekt.de, www.reifendirekt.at, www.reifendirekt.ch, www.123pneus.ch, www.autobandenmarkt.nl, www.123pneus.fr, www.gommadiretto.it, www.neumaticos-online.es and in many other Delticom online shops
Tyre tests: www.tyretest.com
All about tyres from A to Z: www.tyres.net
Information about the company: www.delti.com
View source version on businesswire.com: http://www.businesswire.com/news/home/20170926006291/en/
Contact information
insignis Agentur für
Kommunikation GmbH (GPRA)
Henning Jahns
Tel.: +49-511-132214-14
Fax: +49-511-132214-99
delticom@insignis.de
or
Delticom AG
Anne Lena Peters
Tel.: +49-511-93634-8909
Fax: +49-511-93634-8301
anne.lena.peters@delti.com
Tietoja julkaisijasta
Business Wire
http://www.businesswire.com
For more than 50 years, Business Wire has been the global leader in press release distribution and regulatory disclosure.