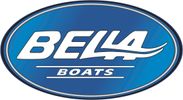 BELLA BOATS LAUNCHES A NEW ALUMINIUM BOAT COLLECTION
Bella-Veneet Oy - Bella Boats - based in Kuopio and known for its fiberglass boat brands Bella, Flipper and Aquador, broadens its selection. For the 2018 season, the company will launch new aluminium-made Falcon boats that, according to company CEO Raimo Sonninen, are able to meet the modern leisure boater's - as well as his family's - needs as comprehensively as possible.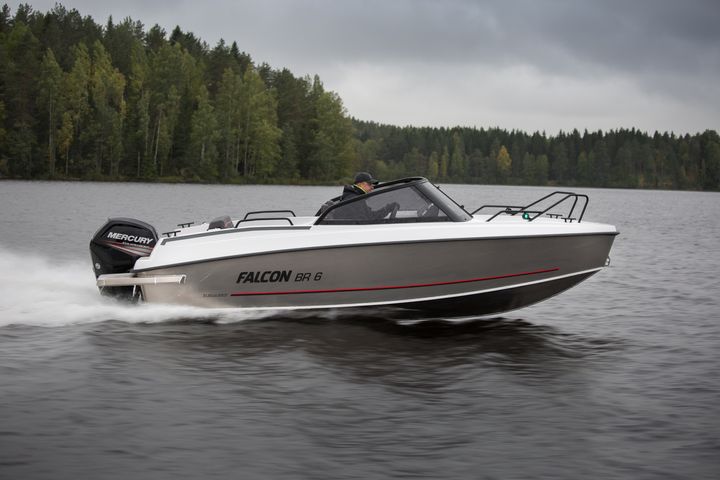 "Ever since the beginning of 2010's, the development has proceeded towards day cruising", Sonninen says, providing background to the birth of Falcon. "Already back then, we developed comparable models for both Bella and Flipper families. Aluminium boats have become more popular every year, especially in the most popular size categories, so we decided that the time has come to start our own manufacturing."
Aluminium boat project began four years ago, as the development described by Sonninen got stronger. The company carried out a thorough market research, which ignited the decision to start manufacturing. Raimo Sonninen believes that especially in the Nordic, the popularity of versatile day cruisers will continue to grow.
"The share of aluminium boats in the Nordic is already substantial, with Sweden and Finland driving the development. As one of the leading boat manufacturers, Bella Boats naturally wants to establish a strong position in this market."
The Falcon boat brand was initially born to be a flagship brand for Bella Boats, as Raimo Sonninen in 1986, after touring several Italian boatyards, wanted to add presentability to somewhat vernacular Bella. Now the name gets a new lease of life in the form of aluminium boat collection. The manufacturing of the new Falcon is scheduled to begin in November 2017 with two models, with two more being added in January 2018. Raimo Sonninen emphasizes that also in the aluminium boat category, Bella Boats aims to be the quality leader; several boating specialists and boaters have been interviewed to gather information for concept planning.
"As high-quality and versatile boats, Falcons have to be easy to use and able to handle family day cruises, water sporting activities as well as fishing trips alike. A positive boating experience is in the core, as it has been throughout the history of Bella Boats."
Yhteyshenkilöt
Raimo Sonninen
Bella-Veneet Oy
+358 400 672 414
raimo.sonninen@bellaboats.fi

Tilaa tiedotteet sähköpostiisi
Haluatko tietää asioista jo ennen kuin ne uutisoidaan? Kun tilaat tiedotteemme tältä julkaisijalta, saat ne sähköpostiisi yhtä aikaa suomalaisen median kanssa. Tilauksen voit halutessasi perua milloin tahansa.
Lue lisää julkaisijalta Bella-Veneet Oy
Uutishuoneessa voit lukea tiedotteitamme ja muuta julkaisemaamme materiaalia. Löydät sieltä niin yhteyshenkilöidemme tiedot kuin vapaasti julkaistavissa olevia kuvia ja videoita. Uutishuoneessa voit nähdä myös sosiaalisen median sisältöjä. Kaikki STT Infossa julkaistu materiaali on vapaasti median käytettävissä.
Tutustu uutishuoneeseemme