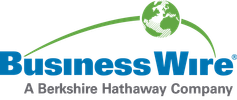 Biosimilar trastuzumab candidate, CT-P6, shown to be similar in efficacy and safety to the reference trastuzumab
Data presented at the 2017 American Society of Clinical Oncology Annual Meeting has shown similarity in efficacy and safety between CT-P6 (biosimilar trastuzumab candidate) and reference trastuzumab as pre-operative (neoadjuvant) treatment in patients with early breast cancer (EBC) and HER2 overexpression.1
The phase 3, double-blind, randomised, parallel-group study investigated the efficacy and safety of CT-P6 compared to reference trastuzumab as a neoadjuvant treatment in HER2-positive EBC. After surgery, patients received CT-P6 or the reference trastuzumab to complete a total of one year of treatment.1
The primary endpoint was pathological complete response (pCR) rate at surgery. The total pCR rate was 46.8% for CT-P6 and 50.4% for reference trastuzumab in the pre-protocol set (PPS) with the 95% confidence intervals for the risk ratio estimates within the equivalence margin in both the PPS and intent to treat (ITT) set analyses.1
Secondary endpoints were overall response rate, pharmacokinetics, pharmacodynamics and safety. All secondary efficacy endpoints were shown to be similar between CT-P6 and reference trastuzumab. The serum concentrations of trastuzumab were similar between both groups during the neoadjuvant period. Additionally, the HER2 shed antigen level decreased from baseline and was similar between the two treatment groups during the neoadjuvant period. 1
CT-P6 was well tolerated with a similar safety profile to that of reference trastuzumab during the neoadjuvant period. The proportion of patients with at least one treatment-emergent serious adverse event was 6.6% for CT-P6 and 7.6% for reference trastuzumab. 1
Further information about the study will be published in The Lancet Oncology shortly.
"It's encouraging to see that these data show the comparability between CT-P6 and the reference trastuzumab and that we were able to demonstrate therapeutic equivalence between the two," said Prof Stebbing, first author of The Lancet Oncology fast track publication and Professor of Cancer Medicine and Oncology, Faculty of Medicine, Department of Surgery & Cancer, Imperial College London, "With the costs of oncology treatments being so burdensome, high quality treatments at reduced prices could be of huge benefit to health systems worldwide".
The study adds to an increasing wealth of data available for biosimilars in oncology. CT-P6, a biosimilar candidate of Herceptin, is the second product in Celltrion's oncological biosimilar portfolio, which has been submitted to the EMA for product approval in all indications of the reference trastuzumab including HER2-positive breast cancer and HER2-positive metastatic stomach cancer.
"Biosimilars are becoming more and more widely accepted within the medical community and we look forward to working with the relevant regulatory bodies to make our third biosimilar available to patients around the world," said Dr Kwon, Head of Medical Affairs at Celltrion Healthcare.
--- Ends---
Notes to editors:
About CT-P6 (biosimilar trastuzumab candidate)
CT-P6 is a monoclonal antibody (mAb) – a protein designed to recognise and bind to a specific structure or antigen in the body. CT-P6 has been designed to bind with high affinity and specificity to the extracellular domain of human epithelial growth factor receptor (HER2).
HER2 is found to be overexpressed and/or amplified in about 15-20% of patients with the diseases for which reference trastuzumab is indicated. By binding to HER2 receptor binding domains on the tumor cells, trastuzumab inhibits proliferation of HER2 overexpressing tumour cells.
Celltrion has carried out extensive studies between CT-P6 and reference trastuzumab to establish that they are highly similar in physicochemical and biological attributes. Studies have also demonstrated comparability in terms of efficacy, pharmacokinetic, pharmacodynamic, immunogenicity and safety.
About Celltrion Healthcare
Celltrion Healthcare conducts the worldwide marketing, sales and distribution of biological medicines developed by Celltrion, Inc. through an extensive global network that spans more than 120 different countries. Celltrion Healthcare's products are manufactured at state-of-the-art mammalian cell culture facilities, designed and built to comply with the US Food and Drug Administration (FDA) cGMP guidelines and the EU GMP guidelines. For more information please visit: http://www.celltrionhealthcare.com/
1 Stebbing, Justin et al. Double-blind, randomized phase III study to compare the efficacy and safety of CT-P6, trastuzumab biosimilar candidate versus trastuzumab as neoadjuvant treatment in HER2 positive early breast cancer (EBC). American Society of Clinical Oncology. 2017. 510
View source version on businesswire.com: http://www.businesswire.com/news/home/20170604005015/en/
Contact information
Celltrion Healthcare
Emma Gorton
egorton@hanovercomms.com
+44 203 817 6591
or
Anna Reilly
areilly@hanovercomms.com
+44 203 817 6586
Tietoja julkaisijasta
Business Wire
http://www.businesswire.com
For more than 50 years, Business Wire has been the global leader in press release distribution and regulatory disclosure.