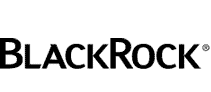 BlackRock laajentaa aasialaisiin osakkeisiin sijoittavien rahastojen valikoimaa Kiina-rahastolla
Rahasto sijoittaa joustavasti sekä onshore- että offshore-osakemarkkinoihin Kiinassa. Rahaston kautta sijoittajat pääsevät hyötymään Kiinan rakenteellisen muutoksen mahdollisuuksista.
BlackRock on laajentanut Aasian-markkinoille sijoittavien osakerahastojensa valikoimaa uudella BlackRock Global Funds (BGF) China Flexible Equity Fund -rahastolla. Rahasto on suunniteltu sekä A-osakkeista (onshore) että H-osakkeista (offshore) mahdollisuuksia etsiville sijoittajille, joiden joukko on kasvussa.
Kiinaan sijoittavat rahastot keskittyvät usein pelkästään offshore-osakkeisiin. Ulkomaisiin sijoituksiin kohdistuvista rajoituksista johtuen ulkomaiset sijoittajat omistavat Kiinan A-osakkeita eli onshore-osakkeita huomattavan vähän.
BGF China Flexible Equity -rahaston sijoituspolitiikka on joustava, ja se sijoittaa laajasti A-osakkeisiin ja kiinalaisiin offshore-osakkeisiin, toimialoihin ja faktoreihin. Rahasto pyrkii hyödyntämään Kiinan osakemarkkinoiden eroja kuten niiden välisiä arvostuseroja, eri suhdannevaiheista hyötyviä faktoreita ja toimialakohtaisia mahdollisuuksia. Rahasto ostaa osakkeita vain pitkäksi (long only) ja on fundamenttiperusteinen keskitetty rahasto, joka sijoittaa 20–50 yhtiön osakkeisiin 3 300 onshore- ja 1000 offshore-yhtiön joukosta.
BGF China Flexible Equity -rahaston salkunhoitajana toimii Helen Zhu, Head of Chinese Equities. Hänen tiimissään on kymmenen Kiinan-markkinoihin erikoistunutta analyytikkoa Hongkongissa ja Shanghaissa.
Helen Zhu, BGF China Flexible Equity -rahaston salkunhoitaja sanoo: "Kiinalaisissa osakkeissa eri sektoreiden tuotoissa on ollut paljon hajontaa[1], mikä on tarjonnut aktiivisille osakepoimijoille rikkaan sijoituskentän. Uskomme kiinalaisten osakkeiden antavan sijoittajille houkuttelevan mahdollisuuden sijoittaa tämän valtavan maan transformaatioon. Rahaston tavoitteena on yhdistää parhaat mahdollisuudet hyödyntämällä Kiinan osakemarkkinoiden eroja. Joustavan allokoinnin ansiosta rahasto voi sijoittaa kaikenkokoisiin yhtiöihin ja globaalisti pörssinoteerattuihin kiinalaisiin osakkeisiin riippumatta siitä, noteerataanko ne Kiinan, Hongkongin, Yhdysvaltojen vai muiden maiden pörsseissä."
Michael Gruener, BlackRockin EMEA-alueen yksityissijoittamisen johtaja sanoo: "Kiinan osakemarkkinat tarjoavat hyviä sijoituskohteita sijoittajille. Tässä taustalla on maailman suurin väestö ja maailman toiseksi suurin kansantalous, jonka kasvu on yhä kestävämmällä pohjalla. Useimmat Kiinan markkinoille sijoittavat rahastot sijoittavat vain offshore-osakkeisiin, jolloin sijoittajilla ei ole pääsyä satoihin mielenkiintoisiin sijoituskohteisiin. Rahastomme kautta sijoittajat voivat sijoittaa joustavasti sekä Kiinan osakemarkkinoille että Kiinan ulkopuolella noteerattaviin kiinalaisiin osakkeisiin." 
Alkuperäinen lehdistötiedote kokonaisuudessaan alla. Mikäli käännöksessä on eroja alkuperäiseen tiedotteeseen, alkuperäinen tiedote pätee.
BlackRock expands Asian equity range with high conviction China fund
Fund invests flexibly across both onshore and offshore Chinese equity markets
Accesses alpha opportunities from China's structural transformation
04 December 2017, London: BlackRock has expanded its Asian equity fund range by launching the BlackRock Global Funds (BGF) China Flexible Equity Fund. The Fund is designed to enable a growing number of investors seeking to access opportunities in both onshore (A-shares) and offshore (H-shares, Red-chips, P-chips, American Depositary Receipts [ADRs], etc.) Chinese equity markets without having the need to allocate to two separate strategies.
Funds investing in China often focus solely on offshore equities, with onshore Chinese equities - namely China A-Shares – severely under-owned by global investors due to historic market restrictions on foreign investment.
The BGF China Flexible Equity Fund is managed under a flexible approach, and invests across A-Shares and Chinese offshore equities, market capitalisation, sectors and factors. It seeks to take advantage of the nuances in the Chinese equity markets, including valuation differences between markets, factors which work favourably in different market cycles, or sector specific opportunities. The Fund is a long-only, fundamentals-driven and concentrated portfolio, investing in between 20 and 50 companies from a universe of over 3,300 onshore and 1,000 offshore stocks.
The BGF China Flexible Equity Fund is managed by Helen Zhu, Head of Chinese Equities at BlackRock, and is supported by a team of 10 dedicated China-focused research analysts based in Hong Kong and Shanghai.
Helen Zhu, manager of the BGF China Flexible Equity fund, added: "Chinese equities have been demonstrating higher sector return dispersions[2], offering active stock pickers a rich investment universe. Dynamic, vibrant and now more accessible than ever before, we believe Chinese equities offer investors an attractive opportunity to invest in the transformation of this huge country. The Fund aims to blend the best opportunities, taking advantage of the nuances in the Chinese equity markets. Through flexible allocation, the Fund can invest across the full range of market capitalization and Chinese stocks listed globally, whether they are listed in mainland China, Hong Kong, the US or elsewhere." 
Michael Gruener, Head of EMEA Retail at BlackRock, comments:"Backed by the world's largest population, the second largest economy and an increasingly sustainable growth path, Chinese equity markets are a rich hunting ground for investors. Most funds investing in China still tend to focus solely on offshore equities, meaning investors are missing out on hundreds of potential investments. Through this fund, we are giving clients the opportunity to access both mainland and offshore Chinese equity markets with one flexible strategy."
ENDS
Geeta Kana
+44 (0) 207 743 4361
geeta.kana@blackrock.com
About BlackRock
BlackRock helps investors build better financial futures. As a fiduciary to our clients, we provide the investment and technology solutions they need when planning for their most important goals. As of September 30, 2017, the firm manages approximately $5.977 trillion in assets on behalf of investors worldwide. For additional information on BlackRock, please visit www.blackrock.com | Twitter: @blackrockuknews |
This material is for distribution to Professional Clients (as defined by the Financial Conduct Authority or MiFID Rules) and Qualified Investors only and should not be relied upon by any other persons.
Issued by BlackRock Investment Management (UK) Limited, authorised and regulated by the Financial Conduct Authority. Registered office: 12 Throgmorton Avenue, London, EC2N 2DL. Tel: 020 7743 3000. Registered in England No. 2020394. For your protection telephone calls are usually recorded. BlackRock is a trading name of BlackRock Investment Management (UK) Limited.
BlackRock Global Funds (BGF) is an open-ended investment company established in Luxembourg which is available for sale in certain jurisdictions only. BGF is not available for sale in the U.S. or to U.S. persons. Product information concerning BGF should not be published in the U.S. It is recognised under Section 264 of the Financial Services and Markets Act 2000. BlackRock Investment Management (UK) Limited is the UK distributor of BGF. Most of the protections provided by the UK regulatory system, and the compensation under the Financial Services Compensation Scheme, will not be available. A limited range of BGF sub-funds have a reporting fund status A sterling share class that seeks to comply with UK Reporting Fund Status requirements. Subscriptions in BGF are valid only if made on the basis of the current Prospectus, the most recent financial reports and the Key Investor Information Document, which are available on our website. Prospectuses, Key Investor Information Documents and application forms may not be available to investors in certain jurisdictions where the Fund in question has not been authorised. Issued by BlackRock Investment Management (UK) Limited (authorised and regulated by the Financial Conduct Authority). Registered office: 12 Throgmorton Avenue, London, EC2N 2DL. Registered in England No. 2020394. Tel: 020 7743 3000. For your protection, telephone calls are usually recorded.
Past performance is not a guide to current or future performance. The value of investments and the income from them can fall as well as rise and is not guaranteed. You may not get back the amount originally invested. Changes in the rates of exchange between currencies may cause the value of investments to diminish or increase. Fluctuation may be particularly marked in the case of a higher volatility fund and the value of an investment may fall suddenly and substantially. Levels and basis of taxation may change from time to time.
Fund specific risks: Overseas investment will be affected by movements in currency exchange rates. Emerging market investments are usually associated with higher investment risk than developed market investments. Therefore the value of these investments may be unpredictable and subject to greater variation. Smaller company investments are often associated with greater investment risk than those of larger company shares. Investments in China are subject to certain additional risks, particularly regarding the ability to deal in equity securities in China due to issues relating to liquidity and the repatriation of capital. As a result, the Fund may choose to gain exposure to Chinese equities indirectly and may be unable to gain full exposure to Chinese equity markets. Investment risk is concentrated in specific sectors, countries, currencies or companies. This means the Fund is more sensitive to any localised economic, market, political or regulatory events.
Any research in this document has been procured and may have been acted on by BlackRock for its own purpose. The results of such research are being made available only incidentally. The views expressed do not constitute investment or any other advice and are subject to change. They do not necessarily reflect the views of any company in the BlackRock Group or any part thereof and no assurances are made as to their accuracy.
This document is for information purposes only and does not constitute an offer or invitation to anyone to invest in any BlackRock funds and has not been prepared in connection with any such offer.
© 2017 BlackRock, Inc. All Rights reserved. BLACKROCK, BLACKROCK SOLUTIONS, iSHARES, BUILD ON BLACKROCK, SO WHAT DO I DO WITH MY MONEY and the stylized i logo are registered and unregistered trademarks of BlackRock, Inc. or its subsidiaries in the United States and elsewhere. All other trademarks are those of their respective owners.
[1] Lähde: BlackRock, MSCI-indeksidatan pohjalta; tilanne syyskuussa 2017
[2]Source: BlackRock, based on MSCI index data; as at September 2017
Yhteyshenkilöt
Lisätietoja:
Viestintätoimisto Cocomms
Anna-Mari Tiilikainen, puh. 050 558 0888, anna-mari.tiilikainen(at)cocomms.com