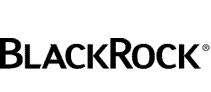 BlackRock laajentaa aktiivisten osaketuotteiden alustaansa
Uudet Advantage-sarjan tuotteet hakevat alfa-tuottoa sijoitussalkun ytimessä
Yhdistää ihmisten ja koneiden parhaat puolet pyrkiessään jatkuvasti markkinoita parempaan tuottoon
Osa BlackRockin aktiivisten osaketuotteiden neljää teemaa: Systematic Alpha, High Conviction, Specialised Outcomes ja Thematic
Hyödyntää BlackRockin 30 vuoden kokemusta innovatiivisesta tekniikasta ja kehittyneestä analytiikasta muuntaakseen datan arvoksi sijoittajille
BlackRock laajentaa aktiivisten osaketuotteiden alustaansa julkistamalla uuden Advantage-tuotesarjan. Siihen kuuluu kuusi alfa-tuottoa hakevaa rahastoa, joista yksi sijoittaa globaalisti ja viisi alueellisesti Yhdysvaltoihin, kehittyviin markkinoihin, kaikkiin Euroopan maihin, Eurooppaan Iso-Britannia pois lukien ja Aasiaan Japani pois lukien. Rahastot on tarkoitettu sijoitussalkun ytimeen ja sijoittajille, jotka pyrkivät kasvattamaan pääomaansa pitkällä aikavälillä ja saamaan jatkuvasti vertailuindeksiä parempaa tuottoa. Kaikki kuusi Advantage-rahastoa arvioivat kohdeyhtiöiden sosiaalista ja ympäristöllistä jalanjälkeä.
Advantage-sarjan tuonti Eurooppaan on jatkoa rahastojen menestyksekkäälle lanseeraukselle Yhdysvalloissa vuonna 2017. Rahastoja hallinnoi BlackRockin yli 80-henkinen Systematic Active Equity -tiimi (SAE) San Franciscosta ja Lontoosta käsin. Rahastot hyödyntävät useita innovatiivisia tekniikoita Big Data ja koneoppiminen mukaan lukien osakkeiden järjestelmälliseen poimimiseen. Tiimi luo myös "sijoitussignaaleja" joukosta vaihtoehtoisia datalähteitä, kuten yritysten sijoittajapuhelut tulosjulkistusten yhteydessä, internetliikenne ja satelliittikuvat, sijoituspäätösten tehostamiseksi. Näitä signaaleja yhdistetään ja luodaan näin salkkuja, jotka hakevat toisistaan riippumattomia, jatkuvasti rahastojen vertailuindeksejä paremmin suoriutuvia tuotonlähteitä.
Raffaele Savi, toinen SAE-ryhmän johtajista, sanoo: "Muutoksen vauhti kiihtyy. Ihmisten vuorovaikutuksen, työskentelyn ja kulutuksen tavat ovat aivan erilaisia kuin vain vuosikymmen sitten. Uudella BlackRock Advantage -sarjallamme hyödynnämme tätä muutosta ja avaamme uusia mahdollisuuksia suurista tietoaineistoista, kuten internethauista, älypuhelinten sijaintitiedoista ja satelliittikuvista. Kvantitatiivisen sijoittamisen edelläkävijöinä olemme innostuneita tämä tuotteen tuomisesta entistä useampien asiakkaiden ulottuville, mikä auttaa heitä saavuttamaan sijoitustavoitteensa."
Advantage-sarja kuuluu neljään kokonaisuuteen, joista BlackRockin Active Equities -alusta koostuu. Advantage-sarja kuuluu näistä Systematic Alpha -kokonaisuuteen; muita ovat High Conviction, Specialised Outcomes ja Thematic. Rahastot ovat sijoitusten skaalassa 'kvantitatiivisen aktiivisen' strategian alueella, kun skaala ulottuu indeksistrategioista aina vahvan näkemyksen alfaa hakeviin strategioihin. Tuotteiden avulla sijoittajat voivat arvioida uudelleen, miten he suhtautuvat salkun riskiin tai palkkioihin ja miten sijoittavat erilaisiin tuotonlähteisiin. Rahastojen juoksevat kulut ovat 30–60 peruspistettä.
BlackRockin yksityisasiakasliiketoiminnan Pohjoismaiden johtaja Elisabeth Sterner sanoo: "Asiakkaidemme tarpeet ovat ohittaneet vaiheen, jolloin keskityttiin vain joko aktiivisiin tai passiivisiin sijoitusratkaisuihin. Salkkujen rakentamisessa käytetään nyt useita tekniikoita, joissa näkyy eri vaihtoehtojen ja sijoittajille saatavilla olevan informaation valtava määrä. Advantage-sarja ja tuotekirjomme laajennus vahvistaa aktiivista osakesijoittamistamme ja kykyämme tarjota asiakkaillemme tuottoa eri lähteistä."
SAE
BlackRockin Systematic Active Equity -tiimissä on yli 80 sijoitusammattilaista, jotka hallinnoivat 105 miljardin dollarin varoja (tilanne 31.3.2018).
Tiimissä on yli 20 tietojenkäsittelyopin, taloustieteen, fysiikan ja tekniikan tohtoria
Hyödyntämällä ihmisten ja koneiden parhaita puolia (tavalla, jota voi kutsua nimellä ihminen (kone)) SAE pyrkii tuottamaan asiakkaille alfaa parantamalla näkemyksiään datan ja tekniikan avulla
Prosessi perustuu yli 30 vuoden kokemukseen ja innovaatioihin, jotka perustuvat osakemarkkinoita ohjaavien tekijöiden syvälliseen tutkimukseen sekä suhteellisten tuottojen ennustamiseen yhtiön omien mallien ja kehittyneen analytiikan avulla.
Advantage-sarjan juoksevat kulut ovat:
| | |
| --- | --- |
| Rahasto | juoksevat kulut |
| World | 40 peruspistettä |
| Pan Europe | 35 peruspistettä |
| Europe ex-UK | 35 peruspistettä |
| US | 30 peruspistettä |
| Emerging Markets | 60 peruspistettä |
| Asia ex-Japan | 50 peruspistettä |
Ihminen(kone) käytännössä
BlackRockin SAE-tiimi käyttää sijoitus- ja tekniikkaosaamistaan luodessaan erilaisia signaaleja, jotka toimivat yhdessä osakkeiden ostamista ja myymistä määrittävässä mallissa.
Yksi näistä signaaleista mittaa kuluttajien käyntimääriä, joita käytetään yhtiön myynnin ennustamiseen. Tiimi käyttää älypuhelinten sijaintitietoja määrien mittaamiseen. Kuluttajien aktiivisuuden sijoitussignaali yhdistyy SAE:n mallissa moniin makro-, sentimentti- ja perussignaaleihin, joista kaikista yhdessä syntyy sijoituspäätös. Tässä esimerkki siitä, miten signaali toimii:
Globaalilla pikaruokaketjulla on yli 14 000 toimipistettä Yhdysvalloissa. Se on uusinut ravintoloiden sijaintia ja valikoimaansa. Työn edistyessä SAE:n mallit seurasivat yhtiön edistymistä. Asiakaskäyntejä mittaavat signaalit ravintoloiden sijaintipaikoissa alkoivat osoittaa selvää nousua kuluttajien aktiivisuudessa. SAE:n makromallit osoittivat yhtiöllä olevan ravintoloita alueilla, joilla taloudellinen aktiivisuus oli kiihtymässä. Samaan aikaan myyjäpuolen analyytikkojen sentimenttejä seuraava algoritmi alkoi havaita myönteisen ilmapiirin kasvua. Näiden seurauksena SAE alkoi sijoittaa yhtiön osakkeisiin.
Kuukausia myöhemmin yhtiö raportoi osavuosikatsauksessaan odotettua paremmasta tuloksesta, mikä nosti osakkeen hintaan. SAE-malli on saanut etumatkaa SAE-tiimin luomien sijoitussignaalien ansiosta.
Alkuperäinen lehdistötiedote kokonaisuudessaan alla. Mikäli käännöksessä on eroja alkuperäiseen tiedotteeseen, alkuperäinen tiedote pätee.
.
.
BlackRock expands active equity product platform
Unveils Advantage Series of alpha products for the core of an investor's portfolio 
Seeks to combine the best of human and machine to deliver consistent outperformance
Forms part of the four suites that comprise BlackRock's Active Equities platform: Systematic Alpha, High Conviction, Specialised Outcomes and Thematic
Leverages BlackRock's 30 years of experience in using innovative technology and advanced analytics to unlock the value in data to benefit investors 
LONDON, June 25 2018: BlackRock Investment Management (UK) Limited has expanded its active equity platform with the launch of the Advantage Series of alpha products. The range consists of six funds, including one global and five regional exposures: World, US, Emerging Markets, Pan-European, Europe ex-UK, Asia ex-Japan. Built for the core of an investor's portfolio, the funds are aimed at investors seeking long term capital growth and consistent outperformance of the benchmark. All six Advantage funds screen the social and environmental footprints of the companies in which they invest.
The introduction of the Advantage Series in Europe follows a successful launch of the range in the U.S. in 2017. The funds are managed by BlackRock's 80+ strong Systematic Active Equity (SAE) team, in San Francisco and London. Using a variety of innovative technologies, including Big Data and machine learning, the funds systematically pick stocks. The team also creates "investment signals" from an array of alternative data sources, including earnings calls, internet traffic and satellite images, to better inform their investment decisions. These signals are combined to create portfolios that seek consistent, differentiated sources of outperformance above the funds' benchmarks.
Raffaele Savi, Co-Head of Systematic Active Equity at BlackRock, said: "The pace of change in the world today is accelerating. The way people interact, transact, work and consume is unrecognisable from even a decade ago. With our new BlackRock Advantage series, we are building on that change and unlocking the opportunities presented by big data including internet search, the geolocation of smartphones and satellite images. As pioneers in quantitative investment, we are excited to bring this product offering to a broader range of clients and to help them meet their investment objectives." 
The Advantage Series is part of the four suites that comprise BlackRock's Active Equities platform: Systematic Alpha (which includes the Advantage Series), High Conviction, Specialised Outcomes and Thematic. The funds sit in the 'quantitative active' strategy area of the investment spectrum, with index strategies at one end and higher conviction alpha seeking strategies at the other. The product set allows investors to rethink the way they allocate their portfolio risk or fee budget and access differentiated sources of returns. The funds have set ongoing charges figures (OCF) of between 30-60 basis points.
Michael Gruener, Head of EMEA Retail at BlackRock, said: "Client demand has evolved beyond a binary call for active or index investment solutions. Portfolios are now constructed from a range of techniques to reflect the vast array of options and information available to investors. The Advantage range, and expansion of our product spectrum, bolsters our active equity franchise and our unique ability to deliver differentiated returns for our clients."
Notes to editors:  
SAE
BlackRock's Systematic Active Equity team consists of 80+ investment professionals globally managing $105bn in assets (as at 31st March 2018).
This includes more than 20 PhDs in computer science, Economics and Finance and physics and engineering
Harnessing the power of human and machine, (in an approach that can be referred to as human(machine)) the goal of SAE is to provide clients with alpha by using data and technology to improve insight
The process builds on more than 30 years of experience and innovation based on in-depth research into the drivers of equity markets and forecasting relative returns using proprietary models and advanced data analytics to unlock opportunities
Ongoing charges figures for the Advantage Series are listed below:
| | |
| --- | --- |
| Range | Ongoing Charge Figures |
| World | 40 basis points (bps) |
| Pan Europe | 35 bps |
| Europe ex-UK | 35 bps |
| US | 30 bps |
| Emerging Markets | 60 bps |
| Asia ex-Japan | 50 bps |
The  human(machine)  in practice – a case study
BlackRock's SAE team uses their investment and technological expertise to create a variety of signals that work together within a model that helps determine whether to buy and sell a stock.
One such signal the team created measures consumer foot traffic to forecast company sales. The team uses geolocation capabilities within smartphones to measure the traffic. This investment signal on consumer activity works with many macro, sentiment and fundamental signals within SAE's model to render an investment decision on stocks. Here's an example of how this signal worked:
A global fast-food chain with more than 14,000 US locations had remodelled store locations and revamped its menu.  All the while, SAE's models were monitoring the firm's progress. The signals detecting foot traffic at restaurant locations began to reflect significantly rising consumer activity. SAE's macro models identified that the firm had locations in U.S. regions where economic activity was heating up.  Meanwhile, algorithms monitoring the sentiment of sell-side analysts started identifying that they were becoming more positive. As a result, SAE started building a position in the company's stock. 
Months later, the company reported a better-than-expected quarterly earnings report, sending its stock higher. The SAE model had gained a head start on the company's prospects as result of investment signals created by the SAE's team's investment and technology expertise: human(machine).
About BlackRock
BlackRock helps investors build better financial futures. As a fiduciary to our clients, we provide the investment and technology solutions they need when planning for their most important goals. As of March 31, 2018, the firm managed approximately $6.317 trillion in assets on behalf of investors worldwide.
Risks:
Capital at risk. The value of investments and the income from them can fall as well as rise and is not guaranteed. You may not get back the amount originally invested.
Changes in the rates of exchange between currencies may cause the value of investments to diminish or increase. Fluctuation may be particularly marked in the case of a higher volatility fund and the value of an investment may fall suddenly and substantially. Levels and basis of taxation may change from time to time.
Past performance is not a reliable indicator of current or future results and should not be the sole factor of consideration when selecting a product or strategy.
Equity risk: The values of equities fluctuate daily and a fund investing in equities could incur significant losses. The price of equities can be influenced by many factors at the individual company level, as well as by broader economic and political developments, including daily stock market movements, political factors, economic news changes in investment sentiment, trends in economic growth, inflation and interest rates, issuer-specific factors, corporate earnings reports, demographic trends and catastrophic events.
Liquidity risk: The fund's investments may have low liquidity which often causes the value of these investments to be less predictable. In extreme cases, the fund may not be able to realise the investment at the latest market price or at a price considered fair.
Currency risk: The return of your investment may increase or decrease as a result of currency fluctuations.
Important information: 
This material is for distribution to Professional Clients (as defined by the Financial Conduct Authority or MiFID Rules) and Qualified Investors only and should not be relied upon by any other persons.
Issued in the Netherlands by the Amsterdam branch office of BlackRock Investment Management (UK) Limited: Amstelplein 1, 1096 HA Amsterdam, Tel: 020 - 549 5200. 
These sub-funds are part of the BlackRock Funds I ICAV (the 'Fund'). The Fund is structured as a unit trust organized under the laws of Ireland and authorized by the Central Bank of Ireland as UCITS for the purposes of UCITS Regulations. Investment in the sub-fund(s) is only open to 'Qualified Holders', as defined in the relevant Fund Prospectus. Any decision to invest must be based solely on the information contained in the Company's Prospectus, Key Investor Information Document (KIID) and the latest half-yearly report and unaudited accounts and/or annual report and audited accounts. Prospectuses, Key Investor Information Documents and application forms may not be available to investors in certain jurisdictions where the Fund in question has not been authorised.
Finland: The prospectus (in English language) and KIID (in Finnish language) are available at BlackRock Investment Management (UK) Limited.
This document is for information purposes only and does not constitute an offer or invitation to anyone to invest in any BlackRock funds and has not been prepared in connection with any such offer.
© 2018 BlackRock, Inc. All Rights reserved. BLACKROCK, BLACKROCK SOLUTIONS, iSHARES, BUILD ON BLACKROCK, SO WHAT DO I DO WITH MY MONEY and the stylised 'i' logo are registered and unregistered trademarks of BlackRock, Inc. or its subsidiaries in the United States and elsewhere. All other trademarks are those of their respective owners. 
Yhteyshenkilöt
Lisätietoja:
Viestintätoimisto Cocomms
Anna-Mari Tiilikainen, puh. 050 558 0888, anna-mari.tiilikainen(at)cocomms.com