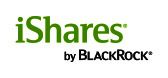 BlackRock laajentaa osinko-ETF-rahastojen valikoimaa
BlackRock tuo valikoimaansa kaksi uutta osinko-ETF-rahastoa, jotka sijoittavat vahvan tulontuottopotentiaalin yhtiöihin. Rahastojen kohdeindekseihin sisällytetään vain yhtiöitä, joiden efektiivinen osinkotuotto on 30 % korkeampi kuin markkinoilla yleensä. Toinen uusista rahastoista sijoittaa kehittyneisiin markkinoihin globaalisti ja toinen Eurooppaan.
"Vaikka Yhdysvaltojen rahapolitiikka on normalisoitumassa, korot näyttävät pysyvän alhaalla menneisiin tasoihin verrattuna sekä Yhdysvalloissa että Euroopassa. Tällaisessa ympäristössä on järkevää etsiä sijoituskohteita, jotka pyrkivät tasaiseen tulovirtaan", sanoo Manuela Sperandeo, BlackRockin iShares-erikoistuotteiden myyntijohtaja EMEA-alueella.
Alkuperäinen lehdistötiedote kokonaisuudessaan alla. Mikäli käännöksessä on eroja alkuperäiseen tiedotteeseen, alkuperäinen tiedote pätee.

Lisätietoja:
Viestintätoimisto Cocomms
Maija Joki-Korpela, puh. 044 572 4229, maija.joki-korpela (at) cocomms.com
***
BlackRock expands UCITS dividend ETF range
London, X July 2017 – BlackRock has expanded its equity income exchange traded fund (ETF) range with two funds, offering investors access to companies that generate consistent dividends.
The two iShares funds provide exposure to companies that exhibit strong income generation potential, relative to the broader market. The underlying indices of the funds screen to include only companies that have a 30 per cent higher dividend yield than the parent universe. Securities are then screened according to their earnings quality and to ensure that the dividends they pay are both sustainable and persistent over time.
The two new funds complement the existing iShares MSCI USA Quality Dividend UCITS ETF (QDIV), and brings the range of iShares Dividend ETFs to 14, the largest available to European investors. Through these funds, investors can express a global view as well as tilt their income portfolios to the desired regional exposures.
The iShares Quality Dividend range consists of:
| | |
| --- | --- |
| Fund | Exposure |
| *New* iShares MSCI World Quality Dividend UCITS ETF (WQDV) | World developed high quality companies that exhibit strong income generation potential relative to the broader global market |
| *New* iShares MSCI Europe Quality Dividend UCITS ETF (EQDV) | European high quality companies that exhibit stronger income generation potential than the broader European market. |
| iShares MSCI USA Quality Dividend UCITS ETF (QDIV) | US high quality companies that exhibit the strongest income generation potential than the broader US market. |
Manuela Sperandeo, Head of iShares specialist sales for EMEA at BlackRock, commented: "Despite a return to monetary policy normalisation in the US, rates look set to remain low compared to historic levels both in the US and Europe. In this environment, it can make sense to look for investments that aim to provide a steady stream of income.
"Our range of Quality Dividend ETFs provide investors with access to financially robust companies with high and sustainable dividends. These funds provide investors with access to long-standing active management insights within an index investing framework, while their low expense ratios and diversification traits make them an attractive proposition for the backbone of an equity portfolio."
The funds are physically-replicating, meaning the funds hold the underlying securities of the index.  The funds carry a total expense ratio of 0.28% for the European exposure and 0.38% for the World exposure.
BlackRock is a leader in index investing, launching the first ETF in 1971 and driving innovation in the category for over 40 years.
-----ENDS----
About BlackRock
BlackRock is a global leader in investment management, risk management and advisory services for institutional and retail clients.  At March 31, 2017, BlackRock's AUM was $5.4 trillion. BlackRock helps clients around the world meet their goals and overcome challenges with a range of products that include separate accounts, mutual funds, iShares® (exchange-traded funds), and other pooled investment vehicles.  BlackRock also offers risk management, advisory and enterprise investment system services to a broad base of institutional investors through BlackRock Solutions®.  As of March 31, 2017, the firm had approximately 13,000 employees in more than 30 countries and a major presence in global markets, including North and South America, Europe, Asia, Australia and the Middle East and Africa. For additional information, please visit the Company's website at www.blackrock.com
About iShares
iShares® is a global leader in exchange-traded funds (ETFs), with more than a decade of expertise and commitment to individual and institutional investors of all sizes. With over 700 funds globally across multiple asset classes and strategies and more than $1.4 trillion in assets under management as of March 31, 2017, iShares helps clients around the world build the core of their portfolios, meet specific investment goals and implement market views. iShares funds are powered by the expert portfolio and risk management of BlackRock, trusted to manage more money than any other investment firm1.
1 Based on $5.4 trillion in AUM as of 31 March 17
Regulatory Information
BlackRock Advisors (UK) Limited, which is authorised and regulated by the Financial Conduct Authority ('FCA'), having its registered office at 12 Throgmorton Avenue, London, EC2N 2DL, England, Tel +44 (0)20 7743 3000, has issued this document for access by Professional Clients only and no other person should rely upon the information contained within it. For your protection, calls are usually recorded. iShares plc, iShares II plc, iShares III plc, iShares IV plc, iShares V plc, iShares VI plc and iShares VII plc (together 'the Companies') are open-ended investment companies with variable capital having segregated liability between their funds organised under the laws of Ireland and authorised by the Central Bank of Ireland.
For investors in Finland
The funds mentioned are registered for public distribution in Finland and are authorised by the Finanssivalvonta (Fiva), the Financial Supervisory Authority (FIN-FSA), in Finland. Any decision to invest must be based solely on the information contained in the Company's Prospectus, Key Investor Information Document and the latest half-yearly report and unaudited accounts and/or annual report and audited accounts. Investors should read the fund specific risks in the Key Investor Information Document and the Company's Prospectus. This document is strictly confidential and may not be distributed without authorisation from BlackRock Advisors (UK) Limited.
Restricted Investors
This document is not, and under no circumstances is to be construed as an advertisement or any other step in furtherance of a public offering of shares in the United States or Canada. This document is not aimed at persons who are resident in the United States, Canada or any province or territory thereof, where the companies/securities are not authorised or registered for distribution and where no prospectus has been filed with any securities commission or regulatory authority. The companies/securities may not be acquired or owned by, or acquired with the assets of, an ERISA Plan.
Risk Warnings
Investment in the products mentioned in this document may not be suitable for all investors. Past performance is not a guide to future performance and should not be the sole factor of consideration when selecting a product. The price of the investments may go up or down and the investor may not get back the amount invested. Your income is not fixed and may fluctuate. The value of investments involving exposure to foreign currencies can be affected by exchange rate movements. We remind you that the levels and bases of, and reliefs from, taxation can change.
BlackRock has not considered the suitability of this investment against your individual needs and risk tolerance. The data displayed provides summary information. Investment should be made on the basis of the relevant Prospectus which is available from the manager.
In respect of the products mentioned this document is intended for information purposes only and does not constitute investment advice or an offer to sell or a solicitation of an offer to buy the securities described within. This document may not be distributed without authorisation from BlackRock Advisors (UK) Limited.
Index Disclaimers
MSCI iShares funds are not sponsored, endorsed, or promoted by MSCI, and MSCI bears no liability with respect to any such funds or any index on which such funds are based. The Prospectus contains a more detailed description of the limited relationship that MSCI has with BlackRock and any related funds.
© 2017 BlackRock, Inc. All Rights reserved. BLACKROCK, BLACKROCK SOLUTIONS, iSHARES, BUILD ON BLACKROCK,
SO WHAT DO I DO WITH MY MONEY and the stylized i logo are registered and unregistered trademarks of BlackRock, Inc. or its subsidiaries in the United States and elsewhere. All other trademarks are those of their respective owners.
For professional clients and qualified investors only
Source all data: BlackRock as of 30/06/2017  
iShares MSCI Europe Quality Dividend UCITS ETF
iShares MSCI World Quality Dividend UCITS ETF
iShares MSCI USA Quality Dividend UCITS ETF
Tietoja julkaisijasta
BlackRock
http://www.blackrock.com
BlackRock
BlackRock on maailman johtavia sijoitusten ja riskien hallinnan sekä neuvontapalveluiden tarjoajia institutionaalisille ja yksityissijoittajille. BlackRockin hallinnoimat varat olivat 5 400 miljardia dollaria 31.3.2017. BlackRock auttaa asiakkaitaan saavuttamaan tavoitteensa ja selviämään haasteista tuotevalikoimansa avulla, johon kuuluu erillisiä tilejä, sijoitusrahastoja, pörssinoteerattuja iShares®-rahastoja ja muita yhteissijoitustuotteita. BlackRock tarjoaa myös riskienhallintaa, neuvontaa ja yritysinvestointijärjestelmäpalveluja laajalle institutionaalisten sijoittajien ryhmälle BlackRock Solutions®-brändillä. BlackRockilla on noin 13 000 työntekijää yli yli 30 maassa (31.3.2017). Yhtiö on vahvasti läsnä kaikille tärkeimmillä markkinoilla Pohjois- ja Etelä-Amerikka, Eurooppa, Aasia, Australia, Lähi-itä ja Afrikka mukaan lukien. Lisätietoja: www.blackrock.com | Twitter: @blackrock_news | blogi: www.blackrockblog.com | LinkedIn: www.linkedin.com/company/blackrock
Tilaa tiedotteet sähköpostiisi
Haluatko tietää asioista jo ennen kuin ne uutisoidaan? Kun tilaat tiedotteemme, saat ne sähköpostiisi yhtä aikaa suomalaisen median kanssa. Tilauksen voit halutessasi perua milloin tahansa.
Lue lisää julkaisijalta BlackRock
Uutishuoneessa voit lukea tiedotteitamme ja muuta julkaisemaamme materiaalia. Löydät sieltä niin yhteyshenkilöidemme tiedot kuin vapaasti julkaistavissa olevia kuvia ja videoita. Uutishuoneessa voit nähdä myös sosiaalisen median sisältöjä. Kaikki STT Infossa julkaistu materiaali on vapaasti median käytettävissä.
Tutustu uutishuoneeseemme