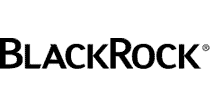 BlackRockin vuoden 2017 laimennettu osakekohtainen tulos 30,23 dollaria, korjattuna 22,60 dollaria
Varojen nettovirtaus BlackRockiin oli vuonna 2017 ennätykselliset 367 miljardia dollaria, mikä heijastaa hajautetun liiketoimintamallin vahvuutta. Vuoden neljännellä neljänneksellä yhtiöön virtasi nettovaroja 103 miljardia dollaria, etenkin aktiiviseen salkunhoitoon, indeksituotteisiin, iSharesiin ja kassanhallintaan.
"Vuoden 2017 ennätystulos on osoitus pitkän aikävälin investoinneista liiketoimintaamme asiakkaidemme palvelun parantamiseksi", BlackRockin pääjohtaja Larry Fink sanoo.
BlackRockin hallinnoitavat varat kasvoivat 22 prosenttia 5 148 miljardista dollarista vuonna 2016 viime vuoden 6 288 miljardiin dollariin (31.12.2017).
Koko tulostiedote lukuineen liitteenä, alla olennaisimmat luvut ja pääjohtaja Larry Finkin kommentit.
BlackRock Reports Full Year 2017 Diluted EPS of $30.23, or $22.60 as adjusted
Fourth Quarter 2017 Diluted EPS of $14.07, or $6.24 as adjusted
Record $367 billion of full year total net inflows reflects continued strength of diversified business model
$103 billion of fourth quarter net inflows, positive across active, index and iShares® and cash management
12% full year revenue growth driven by growth in base fees, performance fees, and technology and risk management revenue
15% increase in full year operating income (13% as adjusted) reflects operating margin expansion
59% increase in full year diluted EPS reflects net tax benefit from Tax Cuts and Jobs Act (17% as adjusted)
Returned $2.8 billion to shareholders in 2017
Board of Directors approves 15% increase in quarterly cash dividend to $2.88 per share
New York, January 12, 2018 — BlackRock, Inc. (NYSE: BLK) today reported financial results for the three months and year ended December 31, 2017.
"BlackRock's record 2017 results reflect the long-term investments we've consistently made in our business to better serve clients," commented Laurence D. Fink, Chairman and CEO of BlackRock.
"$367 billion of total net inflows for the year were the strongest flows in BlackRock's history, and included $103 billion in the fourth quarter. "Full year net inflows represented 7% organic asset growth and were positive across client types, asset classes, major regions and investment styles. Investors are increasingly seeking comprehensive solutions, and BlackRock's differentiated ability to offer scaled investment strategies, industry leading risk management and portfolio construction technology and thought leadership is driving deeper client partnerships than ever before. And we continue to expand the global reach of our integrated platform to investors in high growth geographies like China, where earlier this month we obtained our private fund management registration to manufacture and distribute onshore investment products."
"iShares ETFs generated $245 billion of full year net inflows, as an increasingly diverse set of institutional and retail clients are using ETFs for asset allocation and alpha generation. Investors are using both equity and fixed income ETFs in their portfolios for Core and precision exposures and as financial instruments. Investments made in iShares ETFs drove expanded market share in 2017 and enabled us to once again capture the #1 share of industry ETF flows globally, in the United States and Europe, and in both equity and fixed income products."
"In alpha-seeking strategies, we are leveraging the powerful combination of human investment expertise and sophisticated data analytics. Performance across our alpha-seeking strategies remains strong and drove $24 billion of net inflows in 2017."
"Technology and risk management revenue, powered by Aladdin®, increased 14% for the full year, and demand remains strong across our full range of capabilities. In 2017, we expanded our technology reach, scaling our distribution capabilities through Aladdin Risk for Wealth Management, Cachematrix, iCapital and Scalable Capital. We continue to invest in technology and data to generate improved alpha, better serve our clients and more efficiently run our business."
"Throughout BlackRock's 30-year history, we have been driven by a fiduciary commitment to our clients, a culture of innovation, a passion for performance and a workplace that embraces diversity and inclusion. We are fortunate to have dedicated employees who share our vision of creating better financial futures for clients. We enter 2018 well positioned to continue investing for future growth, developing our talent and delivering differentiated value for clients and shareholders alike."
Tiedote kokonaisuudessaan liitteenä. 
Yhteyshenkilöt
Lisätietoja:
Viestintätoimisto Cocomms
Anna-Mari Tiilikainen, puh. 050 558 0888, anna-mari.tiilikainen(at)cocomms.com