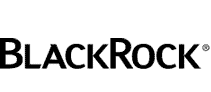 BlackRockin vuoden 2018 ensimmäisen neljänneksen laimennettu osakekohtainen tulos 6,68 dollaria, korjattuna 6,70 dollaria
Vuoden 2018 ensimmäisen neljänneksen aikana varojen nettovirtaus BlackRockiin oli 55 miljardia dollaria, mikä heijastaa hajautetun liiketoimintamallin vahvuutta. Viime vuoden vastaavaan kauteen verrattuna liikevaihto kasvoi 16 prosenttia, liikevoitto 20 prosenttia ja laimennettu osakekohtainen tulos 28 prosenttia. Vuosineljänneksen osakekohtainen osinko kasvoi 15 prosenttia 2,88 dollariin.
"Ensimmäisellä neljänneksellä sijoittajat kohtasivat volatiliteettipiikin markkinoilla, mikä aiheutui maailman kauppapolitiikkaan liittyvistä huolista ja markkinoiden keskittymisestä korkoihin ja inflaation sekä teknologiatoimialaan. Erityisesti institutionaaliset sijoittajat laskivat sijoitussalkkujensa riskitasoja ja tasapainottivat salkkujaan. Samalla monet yritysasiakkaamme mukautuivat verohelpotuksiin ja hakivat rahoitusta tuleville investoinneilleen tai aiempaa aggressiivisemmille omien osakkeiden ostoille. BlackRock menestyi hyvin haastavilla markkinoilla", BlackRockin pääjohtaja Laurence D. Fink sanoo.
Koko tulostiedote lukuineen liitteenä, alla olennaisimmat luvut ja pääjohtaja Larry Finkin kommentit.
BlackRock Reports First Quarter 2018 Diluted EPS of $6.68, or $6.70 as adjusted
$55 billion of quarterly long-term net inflows, positive across active and index, reflect strength of diversified business model
16% growth in revenue year-over-year driven by base fees and technology and risk management revenue
20% increase in operating income year-over-year reflects operating margin expansion
28% growth in diluted EPS year-over-year, driven in part by lower tax rate
15% increase in quarterly cash dividend to $2.88 per share and $335 million of share repurchases
New York, April 12, 2018 — BlackRock, Inc. (NYSE: BLK) today reported financial results for the three months ended March 31, 2018.
"Paced by a strong January, long-term net inflows of $55 billion, representing 5% annualized organic base fee growth, were positive across active and index strategies," commented Laurence D. Fink, Chairman and CEO of BlackRock.
"Momentum continued in technology and risk management, with 19% year-over-year revenue growth, further highlighting the strength and diversity of our global platform.
"Investors experienced a spike in market volatility during the quarter, driven by concerns over global trade policies, a heightened focus on rates and inflation, and headlines in the technology sector. Institutional investors, in particular, reacted to these factors, by de-risking and re-balancing. At the same time, we also saw many corporate clients adapting to U.S. tax reform by seeking liquidity to fund future capital investment or more aggressive share repurchases. As a result of these various crosscurrents, BlackRock experienced a significant number of both large inflows and large outflows from institutional clients in the first quarter. Total institutional net inflows were $3 billion, but reflected active net outflows from multi-asset strategies, primarily related to the loss of a single client from M&A activity, and from active fixed income strategies, linked to profit-taking and cash repatriation planning.
"Driven by strong flows in our retail channels, BlackRock saw continued demand for a diverse range of fixed income strategies, including unconstrained, total return, short duration and emerging market debt, as well as alpha-seeking equity strategies. Our top performing fixed income platform saw $27 billion of net inflows across active and index. Active equities generated $1 billion of net inflows as performance improved, with 78% of fundamental equities and 90% of systematic active equity assets above benchmark or peer median for the five-year period.
"iShares® saw quarterly net inflows of $35 billion, as clients continued to use iShares at the core of their portfolios to drive active returns and as simple, efficient tools to manage risk exposure amid market volatility.
"Growth in technology and risk management revenue was powered by demand for institutional Aladdin® and expansion of our digital wealth and distribution technologies, including Aladdin Risk for Wealth Management and Cachematrix. We continue to invest in technology to enhance our distribution capabilities and help partners efficiently scale their businesses and construct better portfolios.
"In a challenging environment, BlackRock continued to perform well. Building on a strong start to 2018, we remain committed to investing for growth and delivering the benefits of our scale to both clients and shareholders."
Yhteyshenkilöt
Lisätietoja:
Viestintätoimisto Cocomms
Anna-Mari Tiilikainen, puh. 050 558 0888, anna-mari.tiilikainen(at)cocomms.com