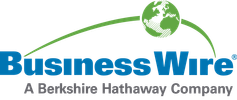 Boehringer Ingelheim and OSE Immunotherapeutics Announce Global Immuno-Oncology Partnership to Develop a Pioneering Checkpoint Inhibitor for the Treatment of Advanced Solid Tumors
Boehringer Ingelheim and OSE Immunotherapeutics, a biotechnology company focused on the development of innovative immunotherapies, today announced a collaboration and exclusive worldwide collaboration and license agreement to jointly develop OSE-172, a SIRP-alpha antagonist targeting myeloid lineage cells.
SIRP-alpha is a receptor expressed by myeloid lineage cells such as Dendritic Cells (DCs), tumor-associated macrophages (TAMs) and Myeloid-Derived Suppressor Cells (MDSCs). In targeting SIRP- alpha, OSE-172 prevents the ligand CD47 from binding to and triggering the cellular inhibitory effects of SIRP-alpha. OSE-172 has the potential to enhance anti-tumor immunity by improving T cell activity through enhancement of DC antigen presentation functionality, potentiating the phagocytic and inflammatory properties of macrophages in the tumor microenvironment and enabling differentiation of MDSCs to an effector state.
"This partnership with Boehringer Ingelheim is a real recognition of the value of our innovative approach to treating cancer and will create an exciting new alliance to fuel the phase 1 development of OSE-172," said Dr. Dominique Costantini, CEO of OSE Immunotherapeutics. "Boehringer Ingelheim's expertise and insights will be invaluable as we step up the clinical development and work to commercialize this new treatment paradigm."
"We are excited to partner with OSE Immunotherapeutics to develop this promising, novel cancer immunotherapy," said Jonathon Sedgwick, Ph.D., Global Head Cancer Immunology & Immune Modulation Research at Boehringer Ingelheim. "A key area of focus is the identification of drugs that target myeloid cell immune regulatory receptors of which SIRP-alpha is a leading example. We are dedicated to developing ground-breaking, first-in-class therapies that can transform the lives of patients and help win the fight against cancer."
Boehringer Ingelheim has acquired the global rights to develop, register and commercialize OSE-172, a monoclonal antibody targeting SIRP-alpha which is expressed in myeloid lineage cells, as part of their continued commitment to research and innovation in immuno-oncology. Under the terms of the agreement, OSE Immunotherapeutics will receive a €15 million upfront payment from Boehringer Ingelheim, and potential additional short-term milestones of up to €15 million upon initiation of a phase 1 clinical study. OSE Immunotherapeutics stands to receive more than €1.1 billion upon reaching pre-specified development, commercialization and sales milestones, plus royalties on worldwide net sales.
~ENDS~
Please click on the link for 'Notes to Editors': http://www.boehringer-ingelheim.com/New-Partnership-to-develop-novel-checkpoint-inhibitor
View source version on businesswire.com: https://www.businesswire.com/news/home/20180404005559/en/
Contact information
Media Contacts:
Boehringer Ingelheim
Dr. Reinhard Malin
Head of Communications Innovation Unit
Boehringer Ingelheim Corporate Center GmbH
Media + PR
P: +49 6132 77-90815
reinhard.malin@boehringer-ingelheim.com
or
Linda Ruckel
Associate Director, Media and Corporate Reputation
Boehringer Ingelheim U.S.
Media + PR
P: + 203-791-6672
linda.ruckel@boehringer-ingelheim.com
or
OSE Immunotherapeutics
Alexis Peyroles, COO
P: +33 611 511 977
alexis.peyroles@ose-immuno.com
or
Florence Portejoie
French Media: FP2COM
P: +33 607 768 283
fportejoie@fp2com.fr
or
Linda Dyson, MPH
U.S. Media: LifeSci Public Relations
P: +1 973.986.5973
linda@lifescipublicrelations.com
Tietoja julkaisijasta
Business Wire
http://www.businesswire.com
For more than 50 years, Business Wire has been the global leader in press release distribution and regulatory disclosure.