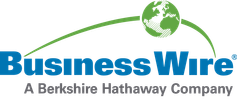 Boehringer Ingelheim starts clinical study on interchangeability between its adalimumab biosimilar candidate and HUMIRA®
Boehringer Ingelheim announced today that the first patient has been enrolled into its VOLTAIRE-X interchangeability study. The goal of the study is to demonstrate that BI 695501 is interchangeable with the U.S.-marketed formulation of Humira®* 40mg/0.8mL. This is the first study in the U.S. to investigate an interchangeability designation for an adalimumab biosimilar candidate.
The study will compare the pharmacokinetics and clinical outcomes between patients receiving Humira® continuously, versus those who switch repeatedly between Humira® and BI 695501, Boehringer Ingelheim's adalimumab biosimilar candidate.1 The study will also assess safety, immunogenicity and efficacy.1
"We are pleased that the first patient has now been enrolled in VOLTAIRE-X, and look forward to continued recruitment and patient follow-up," said Ivan Blanarik, Senior Vice President and Head of Therapeutic Area Biosimilars at Boehringer Ingelheim. "The initiation of this study reinforces our commitment to improving the lives of patients suffering from serious chronic or life-threatening diseases through biosimilars. With biosimilars, we will have the opportunity to expand treatment options while at the same time providing value to the healthcare system."
The VOLTAIRE-X study (NCT03210259)1, is being conducted in 240 patients with moderate-to-severe chronic plaque psoriasis. Results from the study are expected in the second half of 2019.1
BI 695501 has been accepted for regulatory review by the European Medicines Agency and the U.S. Food and Drug Administration.2 Phase III results demonstrating clinical equivalence of BI 695501 to Humira® in people living with rheumatoid arthritis were recently presented at the annual European Congress of Rheumatology.3
Intended audiences:
This press release is issued from our Corporate Headquarters in Ingelheim, Germany and is intended to provide information about our global business. Please be aware that information relating to the approval status and labels of approved products may vary from country to country, and a country-specific press release on this topic may have been issued in the countries where we do business.
For references and notes to editors, please visit: http://www.boehringer-ingelheim.com/press-release/interchangeability-study-bi-695501-vs-humira
View source version on businesswire.com: http://www.businesswire.com/news/home/20170727005789/en/
Contact information
Boehringer Ingelheim
Corporate Communications
Media + PR
Dr. Julia Knebel
Phone: +49 6132 – 77 95614
Fax: +49 6132 – 77 6601
Email: press@boehringer-ingelheim.com
www.boehringer-ingelheim.com
Tietoja julkaisijasta
Business Wire
http://www.businesswire.com
For more than 50 years, Business Wire has been the global leader in press release distribution and regulatory disclosure.