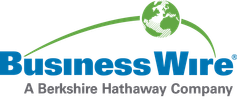 Bomgar Remote Support for Chromebooks Extends End User Support
Bomgar, a leader in secure access solutions, today announced Chrome OS Support will be available in the next release of Bomgar Remote Support. Organizations using Bomgar will be able to remotely access and view Chromebook laptops to diagnose and troubleshoot issues, streamlining support for Chromebook users. Support professionals will be able to extend their services to the rapidly growing number of Chromebooks with the security and reliability inherent in Bomgar's solutions.
"Chromebooks are making significant inroads in the laptop market—not only within K-12 schools, but also within enterprises who have specific business needs that can be fully met with browser-based applications," said Donald Hasson, director of ITSM product management. "As web apps become more pervasive, Chromebooks are strongly positioned to gain more overall market share from enterprises who want to reduce or eliminate the use of installed software. Chrome OS Support from Bomgar will become a necessity among support professionals with Chromebooks in their environments."
Bomgar Chromebook support will be available through a Chrome Extension, deployed via G Suite to devices running Chrome OS. This extension is pushed out to end user machines and does not require the end user to download anything, creating a seamless support experience.
This week, Bomgar is exhibiting at SITS 2017, June 7 -8 in London, at stand #416. Bomgar will showcase its leading remote support solutions that enable secure, controlled connections to any system or device, anywhere in the world. Using Bomgar, organizations can strengthen remote and privileged access security while enhancing the productivity of IT and support organizations.
The new version of Bomgar Remote Support will be available in Q3 2017. For more information about Bomgar Remote Support or to request an evaluation, please visit: www.bomgar.com/remote-support.
About Bomgar
Bomgar is the leader in Secure Access solutions that empower businesses. Bomgar's leading remote support, privileged access management, and identity management solutions help support and security professionals improve productivity and security by enabling secure, controlled connections to any system or device, anywhere in the world. More than 12,000 organizations across 80 countries use Bomgar to deliver superior support services and reduce threats to valuable data and systems. Bomgar is privately held with offices in Atlanta, Jackson, Washington D.C., Frankfurt, London, Paris, and Singapore. Connect with Bomgar at www.bomgar.com, the Bomgar Blog, or on Facebook, Twitter and LinkedIn.
View source version on businesswire.com: http://www.businesswire.com/news/home/20170607005401/en/
Contact information
Bomgar Corporation
Elizabeth Hulsey, 770-407-1812
Public Relations Specialist
ehulsey@bomgar.com
Tietoja julkaisijasta
Business Wire
http://www.businesswire.com
For more than 50 years, Business Wire has been the global leader in press release distribution and regulatory disclosure.