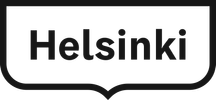 Bulletin/invitation. The Bravo! festival offers outstanding performance art for children and young people
The international performance art festival Bravo! is set to take over the Helsinki region in March. The festival programme features eight international performances from Mexico, Poland, Sweden, Denmark and the United Kingdom, and the premiere of a joint Finnish-Korean performance. The performances and an extensive side programme will take over the Helsinki region's culture centres from 14 to 22 March 2020. The programme features dance, circus arts and both physical and participatory theatre. The nearly 60 performances offer something for children and young people of all ages, from toddlers to teenagers.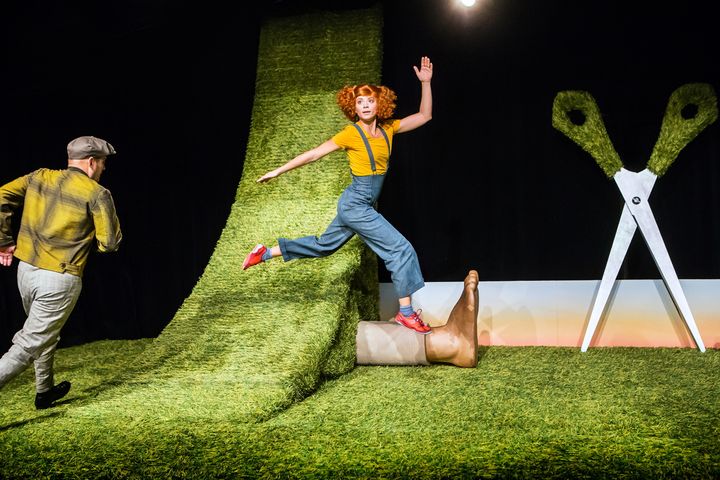 The miracle of birth, men in woollen socks, and rocket trips to space!
The themes of the festival performances include friendship, humanity and the acceptance of diversity. In our age of smart devices, performance art provides children and young people with experiences of empathy and presence and activities that feed the imagination. The approximately one-week-long festival programme can be enjoyed in Helsinki, Espoo, Vantaa and Kauniainen. The festival's side programme features performances, family days and workshops intended for Finnish children and young people. The festival's opening ceremony will be held at Central Library Oodi on 14 March at 1:00–4:00 pm.
Main programme:
• Gräs, a performance by the award-winning Swedish theatre company Claire Parsons Co, unleashes the imagination in a show for the whole family that combines dance, puppet theatre and circus arts.

• The Mexican Teatro Al Vacio's contribution to the festival consists of two performances for different age groups. Cerca is a heartwarming story of life and friendship for children over the age of 3. Pulsar introduces children under the age of 3 to a changing landscape made of wooden blocks.

• The Danish physical theatre group Don Gnu will be performing the final part of their Men in Sandals trilogy at the festival for those over the age of 11. M.I.S. – Natten Lang examines the image of the modern man with the help of daring stage stunts, raw physicality and slapstick comedy.

• The Polish Children's Art Centre in Poznan's magical dance performance for infants, Blisko, is about caring for one another. The performance seeks stories hidden within others in collaboration with the audience.

• An nyong, a co-production between Finnish circus artist Kalle Lehto and Korean mime Yun Pubit, takes a humorous look at differences with the help of mimicry, juggling and acrobatics.

• The British A Line Art group offers children a chance to practice astronaut skills, colour their own rocket and take a narrative and musical rocket ride to outer space – Ready Steady Lift Off!.

• Kompani Giraff's circus performance Tvärslöjd features incredibly skilled acrobatics and magic. The performance is suitable for the whole family from ages 3 and up.
--------------------------------
The Bravo! festival is now being organised for the 11th time in collaboration with ASSITEJ, the International Association of Theatre for Children and Young People, the Cities of the Helsinki region and other cooperation parties.
For more information, please contact: Producer Riikka Siirala riikka.siirala@assitejfi.org, +358 50 3375927
Schedules, further information on the performances and venues: www.bravofestivaali.fi
Press photos: www.bravofestivaali.fi/medialle
Dear journalist, we would love to see you at the performances! For press tickets, please contact producer Riikka Siirala.
Contacts
Suomen Assitej ry.
tuottaja Riikka Siirala
riikka.siirala@assitejfi.org
+358 50 3375927
ja
järjestösihteeri Tanja Turpeinen
tanja.turpeinen@assitejfi.org
+358 44086 6355

Viestin lähettäjä:
viestintäsuunnittelija Irene Salama, irene.salama@hel.fi, 0400 293376
Konepajankuja 1, Helsinki 51
PL 51400, 00099 Helsingin kaupunki

About Helsingin kaupunki, kulttuurin ja vapaa-ajan toimiala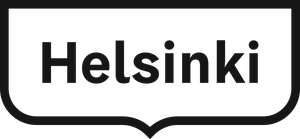 Helsingin kaupunki, kulttuurin ja vapaa-ajan toimiala
https://www.hel.fi/kulttuurin-ja-vapaa-ajan-toimiala/fi/
Helsinki on elämyksellinen ja vetovoimainen kaupunki täynnä tekemistä ja osallistumisen mahdollisuuksia. Kulttuurin ja vapaa-ajan toimiala tarjoaa kaupungin asukkaille ja vierailijoille vuodessa yli 20 miljoonaa kokemusta – taidetta, tapahtumia, kursseja, harrastuksia, tiloja, ulkoilualueita ja palveluja liikkumiseen sekä tukea kulttuurille ja kansalaistoiminnalle.
Kulttuurin ja vapaa-ajan toimiala muodostuu viidestä palvelukokonaisuudesta: kirjasto, kulttuuri, liikunta, nuoriso ja hallinto. Toimialan 1 800 työntekijää ylläpitää ja parantaa helsinkiläisten mahdollisuuksia hyvään elämään ja aktiiviseen kansalaisuuteen. Helsingissä on helppoa ja houkuttelevaa lähteä liikkeelle. Joka päivä.
Subscribe to releases from Helsingin kaupunki, kulttuurin ja vapaa-ajan toimiala
Subscribe to all the latest releases from Helsingin kaupunki, kulttuurin ja vapaa-ajan toimiala by registering your e-mail address below. You can unsubscribe at any time.
Latest releases from Helsingin kaupunki, kulttuurin ja vapaa-ajan toimiala
In our pressroom you can read all our latest releases, find our press contacts, images, documents and other relevant information about us.
Visit our pressroom