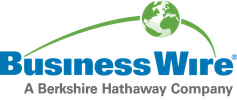 BUREAU VERITAS CERTIFICATION Publishes the World's First Personal Data Protection Standard
Bureau Veritas Certification has released a technical standard and certification to support companies in their digital transformation and promote confidence in big data.
The new certification from Bureau Veritas Certification is based on the world's first technical standard focused on the management of personal data protection by companies. This standard was prepared by Bureau Veritas Certification, in collaboration with Lexing®, an international network of lawyers specialized in personal data protection.
The purpose is to offer companies an established, independent and credible certification pertaining to the management of the personal data they collect. Certified companies will be able to demonstrate that they manage the personal data they collect in accordance with regulatory requirements and the expectations of their stakeholders.
The new certification anticipates the General Data Protection Regulation (GDPR), which is due to come into force in May 2018 across all 28 European Union member states. The Regulation applies to companies based anywhere in the world that process or hold the personal data of EU citizens.
Furthermore, 80-90% of citizens have expressed concern regarding the protection of their personal data. Data breaches, global cyberattacks and leaks of classified information have now become regular occurrences. This climate of distrust has tended to intensify with big data, even as the General Data Protection Regulation will require organizations that process data to comply with much higher standards.
"Digital responsibility has emerged as one of the major challenges facing companies in coming years. Our framework integrates standards for managing the protection of personal data, such as obtaining consent, proportionality and retention periods, without fundamentally changing a company's processes or structure", said Sébastien Fox, Vice President Certification Service Line, Bureau Veritas Group.
Companies need to take the lead and anticipate digital transformation by going beyond mere compliance with regulations. Responsible data management will give certified companies an additional way to protect and differentiate their brands, while restoring the trust of consumers, customers, patients and other stakeholders.
"All these steps will only be reassuring if they are clear, and if the assurances given about the protection of individuals' fundamental rights and freedoms are credible. On this point, only an independent third party can legitimately affirm that ethical rules have been respected. As a global leader in certification, Bureau Veritas Certification is now working with companies in all sectors who want to engage in a rigorous and transparent manner," said Philippe Jeanmart, Senior Vice President Technical, Quality & Risk, Bureau Veritas.
According to Alain Bensoussan, Lexing's Founder and President, "at a time when this Regulation marks a major turning point in the regulation of personal data, we are pleased and proud to have developed a technical standard to integrateGDPR requirements into company processes in partnership with Bureau Veritas, a world leader in its sector". And the lawyer added: "This framework will allow companies to attest their compliance with the new requirements arising from the Regulation and to enable them, in the face of this upheaval of their digital environment and the changing rules of the data game, to ensure that they have anticipated and implemented the essential measures necessary to be ready by May 2018".
About Bureau Veritas
Bureau Veritas is a world-leading provider in laboratory testing, inspection and certification. Created in 1828, the Group has more than 69,000 employees in around 1,400 offices and laboratories all across the world. Bureau Veritas helps its clients to improve their performance by offering services and innovative solutions in order to ensure that their assets, products, infrastructure and processes meet standards and regulations in terms of quality, health and safety, environmental protection and social responsibility.
Bureau Veritas is listed on Euronext Paris and belongs to the Next 20 index.
Compartment A, code ISIN FR 0006174348, stock symbol: BVI.
For more information, visit www.bureauveritas.com
About Lexing
Lexing is the first international network of lawyers dedicated to digital and technology law. Lexing® allows multinationals to benefit from the assistance of seasoned lawyers worldwide with established competence in the field of new technologies in their respective countries. Techniques and businesses are the same in all countries; the only differentiating factor is the law applicable to them. The Lexing® network now comprises some thirty law firms on all 5 continents.
For more information, visit https://www.alain-bensoussan.com/, https://lexing.network/fr
View source version on businesswire.com: http://www.businesswire.com/news/home/20171003005143/en/
Contact information
Bureau Veritas Media Contact:
Hélène RIBA
helene.riba@bureauveritas.com
or
Lexing Media Contact:
Eric BONNET
eric-bonnet@alain-bensoussan.com
Tietoja julkaisijasta
Business Wire
http://www.businesswire.com
For more than 50 years, Business Wire has been the global leader in press release distribution and regulatory disclosure.