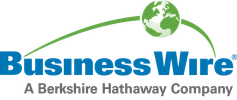 CE Week 2018: Conference Program Looks at the Digitalization of Everything
The internet of things, robotics, smart homes, wearables, broadband TV, personal electric transportation, connected cars – the world is digitizing and fast. Are you keeping up?
On June 20-21 some of the most influential minds in the emerging tech arena will gather at CE Week, New York City's largest consumer electronics (CE) and technology event. They'll be dissecting trends, forecasting hotbeds of activity and looking at the new crop of products that are quickly turning everything digital.
Without spilling all the beans, here's a preview of what we'll be discussing during the CE Week Conference Program:
IoT: What's in it for Me?
The Internet is on track to connect virtually everything. That path could create countless consumer benefits but will require overcoming challenges in connectivity and security. A panel of experts will examine where IoT is poised to have its greatest impact, and how it can enable a safer, smarter world.
Robots: From Roomba to Rosie
While the consumer market for robots is largely limited to toys and home cleaning machines, ever-more sophisticated robots are moving into tasks such as warehouse operations and food service. We discuss the growing role that robots are taking on behind the scenes and how home robotics are set to evolve.
Smart Homes: Opening Doors to Connected Product Suites
It's become almost trivial for companies to add smart voice integration to their products. But the growing sophistication of smart homes is fueling a market for integrated suites of sensors and new attention to home infrastructure. We look at the core of the smart home today and assess its value.
A Glance at the Future: Smartwatches and Wearables Target the Mainstream
Despite pockets of success, most companies in the smartwatch market continue to struggle with a product that relies mostly on notifications and health tracking. Still, the past year has seen major watch companies jump in and the category continues to see improvements in areas such as battery life, display brightness and versatility. In our panel, we'll look at the state of wearables and whether they can move beyond the early adopters.
Ready, Willing but Not Cable: How Broadband is Defining Home Entertainment
Every month, more consumers turn away from traditional pay TV subscriptions to an assortment of on-demand and increasingly linear options filled with billions of dollars' worth of original content investment. Broadband TV can be enjoyed nearly anywhere but consumers must navigate a fractured landscape that can pile on subscriptions. A panel of industry leaders will discuss the progress of broadband TV and how the customer experience can be improved.
Getting There from Here: Personal Electric Transportation and the Urban Commute
As cars go electric, the door has opened for a host of other products that can help get people around town. They range from battery-powered skateboards, scooters and e-bikes to one-person vehicles that all offer tradeoffs in size, weight, safety and ease of use. Meanwhile, many municipal laws still don't allow for many of these personal transporters. We'll discuss the explosion in new forms of short-commute personal vehicles and how they might create new commuting options.
Driving to the Future: Cars Are Doing It for Themselves
Increasingly, cars are leaving the pump in favor of electric charging stations, one of countless destinations to which they are increasingly able to drive to themselves. We explore the timetable to autonomous vehicles, what will it mean for how consumers commute, and what opportunities such vehicles provide for the industry.
Other session topics include 5G, smartphones, digital health, and retail.
CE Week will take place at the Jacob Javits Convention Center, June 20-21, 2018. To register for CE Week 2018 and see the full schedule of events, visit www.ceweekny.com. Follow CE Week on Facebook and Twitter, and use the official CE Week hashtag, #CEWeekNY.
About CE Week
Entering its 11th year, CE Week 2018 will celebrate all things tech on June 20-21 at the Jacob K. Javits Convention Center in NYC. The event serves as the epicenter for innovation, emerging tech trends and insights, and building connections in the North American technology and CE retail space. CE Week is produced annually by CT Lab Global Media, a partnership between IFA, the world's largest consumer electronics trade show, and NAPCO Media, a U.S. business-to-business media company that offers consumer electronics and home appliances brands an unrivaled platform to connect with retailers, manufacturers, distributors and buying groups. For more information, visit www.ceweekny.com and keep up with our latest news on Facebook and Twitter.
View source version on businesswire.com: https://www.businesswire.com/news/home/20180417006317/en/
Contact information
Messe Berlin
IFA PR Manager
Nicole von der Ropp
Tel.: +49 (0)30 / 3038-2217
vonderropp@messe-berlin.de
Tietoja julkaisijasta
Business Wire
http://www.businesswire.com
For more than 50 years, Business Wire has been the global leader in press release distribution and regulatory disclosure.