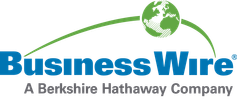 Celebrating the 20th Anniversary of the GORE® EXCLUDER® Device
W. L. Gore & Associates, Inc. (Gore) today announced the 20th anniversary of the first implant of the GORE® EXCLUDER® AAA Endoprosthesis, the most-studied** endovascular aneurysm repair (EVAR) device on the market, with more than 300,000 patients treated* worldwide. The GORE EXCLUDER Device provides physicians with a proven and durable option to treat patients diagnosed with AAA, a condition that threatens tens of thousands of lives each year. The GORE EXCLUDER Device has demonstrated exceptional clinical performance as evidenced by 96% freedom from device-related reintervention and 0.5% limb occlusion through 3-year follow-up.†
"Gore is known as a pioneer and leading innovator in the EVAR field, which has rapidly expanded over the past two decades, reducing the surgical and recovery time required for most patients treated for AAA," said Michael Marin, MD, Chairman and Professor of Surgery at Icahn School of Medicine at Mount Sinai.
The GORE EXCLUDER Device received CE Mark in Europe in 1997 and FDA approval in 2002. The first in-human implant of the device was performed in September, 1997. In 2004, Gore introduced the low-permeability GORE EXCLUDER Device, which remains in use today. In 2010, Gore advanced the accuracy of EVAR with the GORE® C3® Delivery System, which allows more precise and controlled deployment to obtain an optimal seal. Since then, the device has undergone further advancements to broaden the applicability and value to more patients by expanding the portfolio of sizes and reducing delivery profile. These enhancements, along with a flexible, low-profile delivery catheter, have made the GORE EXCLUDER Device a U.S. market leader for EVAR devices. Based on the company-sponsored trials and registries, the GORE EXCLUDER Device is the most studied** of all currently available stent grafts for AAA, with two decades of proven efficacy, safety, and long-term outcomes evidence.
"With its proven durability, precise delivery system, and 20 years of clinical implant experience, I have come to trust and rely on the GORE EXCLUDER Device in my practice. I look forward to seeing the future innovations Gore brings to EVAR as well as the endovascular treatment of the entire aorta," said Dr. Claudio Schönholz, Professor of Radiology and Surgery at the Medical University of South Carolina.
"The GORE EXCLUDER Device has truly stood the test of time with a design that has continued to deliver performance and iterations of that design have kept the device as the leading EVAR solution over many years," said Eric Zacharias, vascular business leader at Gore. "While we are happy to celebrate the history of this product, we also remain committed and focused on the future, and look forward to continuing to provide transformative solutions to the challenges of vascular disease."
The GORE EXCLUDER AAA Endoprosthesis is part of the growing family of endovascular products that share a mission to effectively treat vascular disease, backed by Gore's highly rated clinical support teams and educational offerings.†† The comprehensive portfolio of products includes the Conformable GORE® TAG® Thoracic Endoprosthesis for the treatment of thoracic aneurysms, transections, and Type B dissections; the GORE® EXCLUDER® Iliac Branch Endoprosthesis (IBE), the first FDA approved off-the-shelf device indicated for the endovascular treatment of common iliac artery aneurysms or aortoiliac aneurysms; the GORE® VIABAHN® Endoprosthesis, the market-leading stent graft for the treatment of complex peripheral vascular disease; and the recently FDA approved GORE® VIABAHN® VBX Balloon Expandable Endoprosthesis for treatment of de novo or restenotic lesions found in iliac arteries, including lesions at the aortic bifurcation, the first and only balloon-expandable stent graft with an indication for the iliac artery. For potential additions to Gore's branched portfolio, investigational studies are ongoing for the GORE® EXCLUDER® Thoracoabdominal Branch Endoprosthesis (TAMBE), and enrollment continues in the GORE® TAG® Thoracic Branch Endoprosthesis (TBE) Pivotal Study to assess safety and effectiveness in treating lesions of the aortic arch and descending thoracic aorta, while maintaining flow into a single aortic arch branch vessel. Both of these are investigational devices that are not yet approved for commercial sale.
For more information on the treatment of aortic aneurysms including AAA, visit www.goremedical.com/aortic.
* Based on the number of Trunk-Ipsilateral Legs distributed.
** Based on company-sponsored trials and registries shown on clinicaltrials.gov for currently available stent grafts.
†GREAT. n = 3,273. To calculate the overall event rates from procedure through end of study period, all subjects who could have had events, regardless of length of follow-up, were included. For outcome data, GREAT only collects site reported serious adverse events.
†† For Gore commercial products referenced herein, refer to the applicable Instructions for Use (IFU) and / or goremedical.com.
MEDICAL PRODUCTS DIVISION
Gore Medical Products Division engineers devices that treat a range of cardiovascular and other health conditions. With more than 40 million medical devices implanted over the course of more than 40 years, Gore builds on its legacy of improving patient outcomes through research, education and quality initiatives. Product performance, ease of use and quality of service provide sustainable cost savings for physicians, hospitals and insurers. Gore is joined in service with clinicians and through this collaboration we are improving lives. www.goremedical.com
ABOUT W. L. GORE & ASSOCIATES
W. L. Gore & Associates is a global materials science company dedicated to transforming industries and improving lives. Founded in 1958, Gore has built a reputation for solving complex technical challenges in the most demanding environments — from revolutionizing the outerwear industry with GORE-TEX® fabric to creating medical devices that improve and save lives to enabling new levels of performance in the aerospace, pharmaceutical and mobile electronics markets, among other industries. The company is also known for its strong, team-oriented culture and continued recognition from the Great Place to Work® Institute. Headquartered in Newark, Del., Gore employs approximately 10,000 Associates and generates annual revenues that exceed $3 billion. www.gore.com
###
Products listed may not be available in all markets.
GORE®, GORE-TEX®, C3®, EXCLUDER®, TAG®, VBX, and VIABAHN® are trademarks of W. L. Gore & Associates. OCTOBER 2017 AW1530-EN1
View source version on businesswire.com: http://www.businesswire.com/news/home/20171002005302/en/
Contact information
Media:
Bliss Integrated Communication for Gore Medical
Claire LaCagnina, 212-840-8079
Claire@blissintegrated.com
or
Liz DeForest, 212-584-5477
Liz@blissintegrated.com
Tietoja julkaisijasta
Business Wire
http://www.businesswire.com
For more than 50 years, Business Wire has been the global leader in press release distribution and regulatory disclosure.