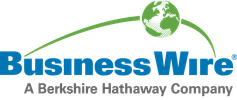 Celltrion Healthcare: Biosimilar Trastuzumab Candidate, CT-P6, Shown to Be Similar in Efficacy and Safety to Reference Trastuzumab in Breast Cancer Patients as Neoadjuvant and Adjuvant Treatment
Celltrion Healthcare presents data at the European Society for Medical Oncology (ESMO) 2017 Congress that highlights similarity in efficacy and safety between CT-P6 (biosimilar trastuzumab candidate) and reference trastuzumab at both pre-operative (neoadjuvant) and post-operative (adjuvant) stages of treatment in patients with HER2-positive early breast cancer (EBC).1
The phase 3, double blind, randomised study involving 549 patients with HER2-positive EBC investigated the efficacy and safety of CT-P6 compared to reference trastuzumab as a neoadjuvant and adjuvant treatment over the course of one-year's treatment.1
Results from the neoadjuvant stage of the study have previously been published in The Lancet Oncology and revealed that the total pathological complete response (tpCR) rate at surgery was 46.8% for CT-P6 and 50.4% for reference trastuzumab, which are within the predefined equivalence margin.2
Data based on the adjuvant treatment period of the study showcased at ESMO 2017, (Poster # 152PD) show that the proportion of patients who underwent breast conservation surgery was similar between CT-P6 (22.6%) and reference trastuzumab (20.3%). In addition, new data presented show that similar progressive disease or recurrence rates were observed during both the neoadjuvant and adjuvant treatment period.1
CT-P6 was well tolerated and its safety profile through the neoadjuvant and adjuvant period was similar to that of reference trastuzumab. The proportion of patients with at least one serious adverse event was 7.4% for CT-P6 and 11.9% for reference trastuzumab.1
Prof. Stebbing, Professor of Cancer Medicine and Oncology, Faculty of Medicine, Department of Surgery & Cancer, Imperial College London said, "Data showing therapeutic comparability between CT-P6 and reference trastuzumab post-surgery is a significant milestone in boosting physician confidence in this biosimilar as it indicates that CT-P6 could provide an effective treatment option for women with early breast cancer and HER2 overexpression both pre and post-operation."
Man Hoon Kim, President and CEO of Celltrion Healthcare, said, "These data add to the increasing wealth of data supporting CT-P6 as a biosimilar for trastuzumab. They highlight Celltrion's commitment to delivering affordable medicines through our growing oncology biosimilar portfolio. CT-P6 has already been approved by several countries including the Korean Ministry of Food and Drug Safety and has been submitted to the European Medicines Agency for approval."
"We have carried out extensive studies between CT-P6 and reference trastuzumab to establish that they are highly similar in physicochemical and biological attributes as well as studies such as this one presented at ESMO 2017 that demonstrate comparability in terms of efficacy and safety."
--- Ends---
Notes to editors:
About CT-P6 (biosimilar trastuzumab candidate)
CT-P6 is a monoclonal antibody (mAb) – a protein designed to recognise and bind to a specific structure or antigen in the body. CT-P6 has been designed to bind with high affinity and specificity to the extracellular domain of human epithelial growth factor receptor (HER2).
HER2 is found to be overexpressed and/or amplified in about 15-20% of patients with the diseases for which reference trastuzumab is indicated. By binding to HER2 receptor binding domains on the tumor cells, trastuzumab inhibits proliferation of HER2 overexpressing tumour cells.
Celltrion has carried out extensive studies between CT-P6 and reference trastuzumab to establish that they are highly similar in physicochemical and biological attributes. Studies have also demonstrated comparability in terms of efficacy, pharmacokinetics, pharmacodynamics, immunogenicity and safety.
About Celltrion Healthcare
Celltrion Healthcare conducts the worldwide marketing, sales and distribution of biological medicines developed by Celltrion, Inc. through an extensive global network that spans more than 120 different countries. Celltrion Healthcare's products are manufactured at state-of-the-art mammalian cell culture facilities, designed and built to comply with the US Food and Drug Administration (FDA) cGMP guidelines and the EU GMP guidelines. For more information please visit: http://www.celltrionhealthcare.com/
1 Esteva et al. Double-blind randomized phase III study to compare the efficacy and safety of trastuzumab and its biosimilar candidate CT-P6 in HER2 positive early breast cancer (EBC). European Society for Medical Oncology. 2017. Poster #152PD.
2 Stebbing et al. CT-P6 compared with reference trastuzumab for HER2-positive breast cancer: a randomised, double-blind, active-controlled phase 3 equivalence trial. The Lancet Oncology. (18:7) p917–928. July 2017. Available at http://www.thelancet.com/journals/lanonc/article/PIIS1470-2045(17)30434-5/fulltext. Last accessed August 2017.
View source version on businesswire.com: http://www.businesswire.com/news/home/20170909005005/en/
Contact information
Celltrion Healthcare
Emma Gorton
egorton@hanovercomms.com
+44 203 817 6591
or
Suru Douglas
sdouglas@hanovercomms.com
+44 203 817 6586
Tietoja julkaisijasta
Business Wire
http://www.businesswire.com
For more than 50 years, Business Wire has been the global leader in press release distribution and regulatory disclosure.