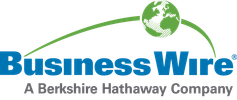 CHMP positive opinion to include RE-CIRCUIT® data for atrial fibrillation patients undergoing catheter ablation in Pradaxa® Summary of Product Characteristics
The Committee for Medicinal Products for Human Use (CHMP) of the European Medicines Agency (EMA) has issued a positive opinion for an update to the European Summary of Product Characteristics (SmPC) of Pradaxa® (dabigatran etexilate) for the treatment of patients with atrial fibrillation (AF). The CHMP recommends to include recent RE-CIRCUIT® data, which showed lower rates of major bleeding for uninterrupted Pradaxa® 150 mg twice daily compared to warfarin in AF patients undergoing catheter ablation. The updated SmPC, if approved by the European Commission, will state that AF patients undergoing catheter ablation who take Pradaxa® 150 mg twice daily will not need to stop taking their Pradaxa® medication.
This Smart News Release features multimedia. View the full release here: http://www.businesswire.com/news/home/20170918005473/en/
The results from RE-CIRCUIT ® showed that uninterrupted Pradaxa® was associated with a significant reduction in major bleeding event (MBE) rate compared with INR-adjusted warfarin in the setting of ablation. The data were originally presented earlier this year in a late-breaking session at the American College of Cardiology 66th Annual Scientific Session in Washington and simultaneously published in the New England Journal of Medicine. 1,2
In addition, an Expert Consensus Statement on Catheter and Surgical Ablation of Atrial Fibrillation3 was published by leading professional organisations including the European Heart Rhythm Association (EHRA) this week in the Heart Rhythm journal; the consensus from ablation experts around the world is that the data and worldwide experience regarding dabigatran now support a recommendation for performing AF ablation with uninterrupted Pradaxa® with the highest possible evidence level, a Class 1A recommendation.
"Optimal anticoagulation treatment during an AF ablation procedure is critically important as patients are at increased risk of complications for both bleeding and stroke. In the RE-CIRCUIT® trial, uninterrupted Pradaxa® was shown to be a much safer treatment choice with respect to major bleeding than warfarin," commented Professor Jörg Kreuzer, Vice President Medicine, Therapeutic Area Cardiovascular, Boehringer Ingelheim. "The data recommended for inclusion in the Pradaxa® SmPC are a great piece of evidence on the benefits Pradaxa® can offer patients with atrial fibrillation and their treating physicians. We are pleased that both the CHMP as well as international professional bodies recognise the significance of these data in their recommendations to physicians."
~Ends~
Please click on the link for 'Notes to Editors' and 'References': http://www.boehringer-ingelheim.com/CHMP-RE-CIRCUIT-label-update
For more information, please visit: www.boehringer-ingelheim.com
Further Media Channels
www.facebook.com/boehringeringelheim
View source version on businesswire.com: http://www.businesswire.com/news/home/20170918005473/en/
Contact information
Boehringer Ingelheim GmbH
Corporate Communications
Media + PR
Friederike Middeke
Phone: +49 6132 – 77 141575
Fax: +49 6132 – 77 6601
E-mail: press@boehringer-ingelheim.com
Tietoja julkaisijasta
Business Wire
http://www.businesswire.com
For more than 50 years, Business Wire has been the global leader in press release distribution and regulatory disclosure.