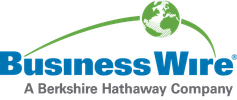 Chugai's Head of Science and Strategy to Speak at Medtech & Pharma Platform Conference
Chugai Pharma USA, Inc. (CPUSA), a wholly-owned subsidiary of Chugai Pharmaceutical Co., Ltd. (TOKYO:4519) leading the planning and execution of early-stage global clinical programs for Chugai-originated innovative new drug candidates, announces that the company's head of Translational Clinical Research Science and Strategy, Athos Gianella-Borradori, M.D., will speak at The Medtech & Pharma Platform 2017 on October 27th in Basel, Switzerland.
The session, chaired by Ayse Baker PhD MBA (CPUSA), will focus on the accessibility of medical products in emerging markets. Dr. Gianella-Borradori will specifically address how emerging markets are driving the transformation of pharmaceutical drug development.
As a leading conference in the sector of products and solutions that combine Medtech and pharma components, the Medtech & Pharma Platform Annual Conference attracts key industry stakeholders with its thought-provoking presentations delivered by global experts, innovative discussion and professional networking opportunities.
Currently serving as the head of Chugai's Translational Clinical Research Science and Strategy group, Dr. Gianella-Borradori has more than 20 years of international clinical research and development experience in the pharmaceutical industry, developing medicines in several therapeutic areas including oncology, neurology and infectious disease. Dr. Gianella-Borradori earned his doctorate in medicine from the University of Bern in Switzerland and is a board-certified hematologist and oncologist.
Chugai is one of Japan's leading research-based pharmaceutical companies with strengths in biotechnology products. Chugai, based in Tokyo, specializes in prescription pharmaceuticals and, as an important member of the Roche Group, is actively involved in R&D activities in Japan and abroad. Specifically, Chugai is working to develop innovative products with its proprietary antibody technology which may satisfy the unmet medical needs.
View source version on businesswire.com: http://www.businesswire.com/news/home/20171024005840/en/
Contact information
Chugai Pharma USA, Inc.
Casey Astringer, +1-908-516-1350
pr@chugai-pharm.com
Tietoja julkaisijasta
Business Wire
http://www.businesswire.com
For more than 50 years, Business Wire has been the global leader in press release distribution and regulatory disclosure.