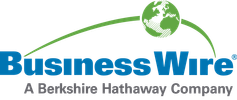 CORRECTING and REPLACING PHOTO LTI Inaugurates Global Delivery Center in Johannesburg
Please replace the photo of release issued June 27 with the accompanying corrected photo.
This press release features multimedia. View the full release here: https://www.businesswire.com/news/home/20180627005649/en/
Newly inaugurated LTI Global Delivery Center in Johannesburg (Photo: Business Wire)
The release reads:
LTI INAUGURATES GLOBAL DELIVERY CENTER IN JOHANNESBURG
Larsen & Toubro Infotech Ltd. (NSE: LTI, BSE: 540005), a global technology consulting and digital solutions company inaugurated its latest global delivery center in Johannesburg. The 30,000+ sq. ft. state-of-the-art center with a capacity of 250 seats will help the company expand its operations in South Africa across all sectors.
The center will provide an agile environment to create and deliver cutting-edge digital solutions for clients in the areas of Big Data, Cloud, SaaS, IoT and Digital Transformation. Customers will also experience the convergence of physical and digital world at the latest Mosaic Experience Center coming up at this location. The center features a 24x7 Command Center to monitor and support infrastructure, network and security of customer operations.
Inaugurating the new center Sudhir Chaturvedi, President Sales and Executive Board Member, LTI said, "South Africa is a strategic growth market for us and this center underscores our intent to grow aggressively in this region leveraging local talent. We see significant opportunities to grow across banking and finance, manufacturing and energy & utilities sectors."
Located in the prime commercial area of Rosebank, the new LTI delivery center is situated in a 4-Star Green Star Office Design rated building with 74% of the usable area in direct line of sight to the outdoors, unhindered by surrounding buildings.
LTI has operations in 27 countries and grew an industry-leading 16.7% y-o-y in the last financial year.
About LTI :
Larsen & Toubro Infotech (NSE: LTI, BSE: 540005) is a global technology consulting and digital solutions Company helping more than 300 clients succeed in a converging world. With operations in 27 countries, we go the extra mile for our clients and accelerate their digital transformation with LTI's Mosaic platform enabling their mobile, social, analytics, IoT and cloud journeys. Founded in 1997 as a subsidiary of Larsen & Toubro Limited, our unique heritage gives us unrivaled real-world expertise to solve the most complex challenges of enterprises across all industries. Each day, our team of more than 24,000 LTItes enable our clients to improve the effectiveness of their business and technology operations, and deliver value to their customers, employees and shareholders. Find more at www.Lntinfotech.com or follow us at @LTI_Global
Connect with LTI :
View source version on businesswire.com: https://www.businesswire.com/news/home/20180627005649/en/
Contact information
Larsen & Toubro Infotech
Neelian Homem
PR & Media Relations - India
+91-900-434-5540
neelian.homem@lntinfotech.com
or
Karin Bakis
PR & Media Relations - USA
+1-978-998-1578
karin.bakis@lntinfotech.com
or
Katrina Dixon
PR & Media Relations - Europe
+44-771-475-3308
Katrina.dixon@lntinfotech.com
Tietoja julkaisijasta
Business Wire
http://www.businesswire.com
For more than 50 years, Business Wire has been the global leader in press release distribution and regulatory disclosure.