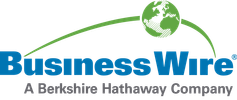 Corsearch Acquires Principium Trademark Watch and Domain Services Businesses
Corsearch, the global brand creation, clearance, and protection leader, is pleased to announce the acquisition of the Principium Strategies trademark watch and domain services businesses, the brand protection subsidiary of Ladas and Parry LLP, a leader in global intellectual property law. The acquisition is effective immediately, solidifying and expanding Corsearch's full-service trademark solutions offering for clients and brands globally.
Principium is Corsearch's third acquisition since becoming a standalone company in January 2018. The acquisition brings Corsearch's employee count to more than 350 operating in 28 locations worldwide and adds valuable industry expertise and additional capabilities to Corsearch.
"This is another really exciting acquisition for our business and a step forward in the evolution of Corsearch," said Stephen Stolfi, Chief Commercial Officer of Corsearch. "Principium has provided clients with industry-leading trademark watching services for over 80 years and domain name management services for over 15 years. Principium joining forces with Corsearch and Yellow Brand Protection allows us to provide our clients with unparalleled brand protection solutions."
"We're on a mission to transform Corsearch and to partner ever more closely with our customers worldwide," said Tobi Hartmann, CEO of Corsearch. "We will always be focused on ways to improve everything we do for our customers, and that's why we invest to introduce new products and to add world class capabilities. Principium Strategies fits in perfectly with these ambitions."
For more information please visit PrincipiumStrategies.com and Corsearch.com.
About Corsearch
Corsearch is a premier provider of global brand creation, clearance and protection solutions for over 5000 trademark and brand professionals on 5 continents, and 72 of Forbes' top 100 brands. With highly trained industry experts and innovative SaaS solutions, Corsearch empowers its customers to predict, identify and assess risks as they launch and manage their brands in an increasingly complex global world. Corsearch is headquartered in New York City with more than 350 employees operating in 28 locations worldwide.
View source version on businesswire.com: https://www.businesswire.com/news/home/20190517005089/en/
Contact information
Corsearch Inc.
Chief Commercial Officer
Stephen Stolfi
stephen.stolfi@corsearch.com
About Business Wire

Business Wire
http://www.businesswire.com
For more than 50 years, Business Wire has been the global leader in press release distribution and regulatory disclosure.