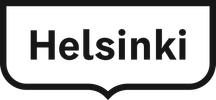 Dance and Mime Theatre Auraco ponders on children's reduced bodily expression in the time of smartphones in their new piece The Why Mix
In its new piece The Why Mix, Dance and Mime Theatre Auraco ponders on children's reduced bodily expression and movement constructions in the time of smartphones and emojis. The Why Mix will premiere at Annantalo Arts Centre on Saturday 21 August 2021 at 12:00.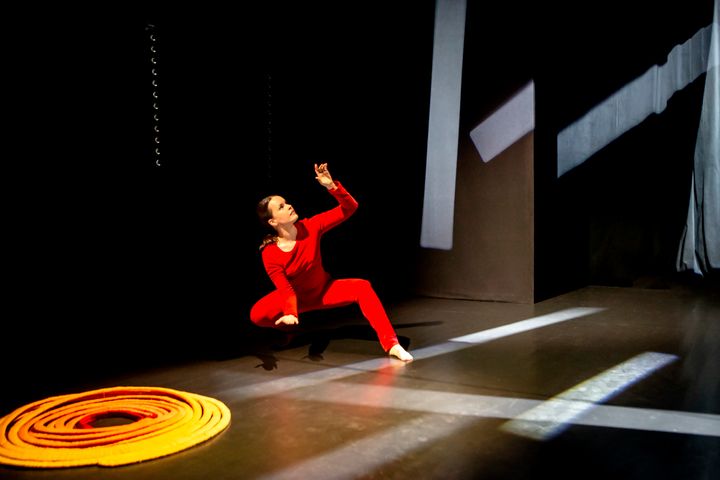 For children, the word 'why' is the key to understanding and knowledge. 'Mix' is short for a mixture. The Why Mix throws questions in the air about the meanings and interpretations of body language and movement.
The performance is a geometric, thrilling, colourful and partly serious mixture of contemporary dance, mime and music. The Why Mix's visuality draws its inspiration from the Bauhaus style. Bauhaus is a hundred-year-old design style where geometrical shapes and asymmetrical compositions are typical. In The Why Mix, Bauhaus can be seen for example in the choreography that plays with geometry, as well as in the colourful and three-dimensional costumes.
Four performances of The Why Mix will be held in August, one of which will be live-streamed on Tuesday 24 August at 18:00. The stream will be implemented by the undisputed pioneer of Finnish dance film, Thomas Freundlich, who has years of experience in filming dance. The stream will be implemented as a multi-camera production which will ensure that the spectator will also get to experience a touching performance on the other side of the screen.
The Why Mix performances are a joint production with Annantalo. In The Why Mix workshops during the residency at Annantalo, children and youngsters had the opportunity to watch Auraco's rehearsals and discuss with the artists what they saw and experienced. The groups' own art teachers continued working on the themes with their respective groups. The participants of the workshops represented the entire art field, from comics to ceramics and from puppet theatre to dance and writing, not forgetting theatre and visual arts.
"The feedback from the children who participated in the workshops played a key role when we prepared the performance. It has always been important to us to hear the thoughts of the young audiences early in the creation process, because we are doing this for them," says Päivi Aura.
Päivi Aura is one of the founders and one of the two artistic directors of Auraco. She is a choreographer, dancer, director and teacher/educator, who has a long and extensive experience in many different fields of dance and related subjects. Since 1998, Päivi has focused her work mainly on children's dance. She has created performances, projects and other art and culture activities with children and for children. Päivi is one of the first Finnish theatre professionals to focus on very young audiences.
Auraco is a unique and highly visual dance and mime theatre, and one of the most frequently touring Finnish dance companies on an international scale. The company has toured in 26 countries, both in Europe and Asia. Auraco has also been a pioneer in children's dance in Finland for years. It is also the first company to introduce mime, which is currently regaining its popularity, to Finnish audiences. The theatre is managed by choreographer and dancer Päivi Aura and dance and mime artist Kati Lehtola.
The Why Mix is a part of the 'Mapping – a Map on the Aesthetics of Performing Arts for Early Years' project of the EU's Creative Europe programme. The project focuses on the aesthetic encounters between artists and small children in performing arts.
Auraco: The Why Mix
Working group:
Director: Päivi Aura
Choreography: Päivi Aura, Kati Lehtola, Veera Lamberg
Music and sound design: Heli Hartikainen
Performers: Kati Lehtola, Veera Lamberg, Heli Hartikainen
Costume design: Piritta Kämi-Conway
Lighting: Nicolas Salo
Press image: Minna Hatinen
Production: Auraco with Pragma Helsinki and Annantalo Arts Centre
Duration: 35 minutes (no intermission)
You can participate in an audience discussion with a duration of roughly fifteen minutes after the performance.
Age recommendation: 4+ years
Language: The performance is non-verbal and suitable for audiences of all languages
Tickets: 11,50 €
Performances:
Sat 21 August at 12:00, Annantalo Arts Centre (premiere)
Sat 21 August at 14:00, Annantalo Arts Centre
Tue 24 August at 18:00, live stream
Wed 25 August at 18:00, Annantalo Arts Centre
We will be observing any COVID-19 restrictions in place in August 2021.
Annantalo Arts Centre
Annankatu 30, Helsinki
www.annantalo.fi
-----------------------------------------
Dear journalist, we would like to invite you to the premiere or another show! You can request press tickets from producer Sanja Kulomaa, sanja@pragmahelsinki.fi
Contacts
Inquiries, interview requests and press reservations:
Producer
Sanja Kulomaa
+358 (0)50 337 1333, sanja@pragmahelsinki.fi
Pragma Helsinki

Culture Producer
Katariina Metsälampi
+358 (0)50 529 3672, katariina.metsalampi@hel.fi
City of Helsinki, Culture and Leisure Division
Annantalo Arts Centre

Communications Planner
Terhi Honkio
+358 (0)40 169 9706, terhi.honkio@hel.fi
City of Helsinki, Culture and Leisure Division
Communications and Marketing Services

Images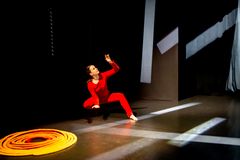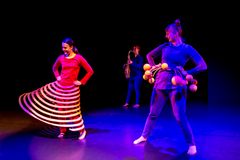 About Helsingin kaupunki, kulttuurin ja vapaa-ajan toimiala