Data volume in DNA's mobile communications network reaches another new record level
The telecommunications analysis and consulting company Tefficient has found that DNA customers have the highest mobile data usage per subscription in the world. This is said In Tefficients latest report on data volume, released today.
During the first half of 2017, the subscription-specific data volumes at DNA averaged at 14.7 gigabytes (GB) per subscription per month. Data usage continues to rise for DNA subscription, as the figure increased to 16.5 gigabytes for the third quarter of 2017. The second place is held by Austrian company 3 (Drei) with usage of 14.3 gigabytes per subscription and month in the first half of 2017.

In its analysis, Tefficient highlights the unlimited data plans provided by DNA subscriptions as a significant factor in the continuing increase of customers' data usage.

"Most of our customers consider smooth data transfer as an essential and self-evident feature of their mobile subscription. Naturally, we have acknowledged this in the planning of our services," says Cedric Kamtsan, Vice President, Handset Business of DNA's Consumer Business.

In DNA consumer subscription, the cost of data is not dependent on volume but on maximum speed, and a significant portion of customers have opted for a 4G grade maximum speed for their subscription.

"Our customers have made the switch from 3G to faster 4G subscriptions, and nearly 100% of new phones are indeed 4G phones. The switch to 4G network services is simple and straightforward for customers, as our 4G network covers more than 99% of Finns and allows users to reach the potential of their phones to the fullest," Kamtsan continues.

DNA also offers several subscription options with unlimited data plans for corporate customers.

Both DNA's maximum 4G speeds and realized customer subscription 4G speeds have increased over the course of 2017, despite the fact that data usage volumes have continued to rise. This is the result of the significant expansions carried out by DNA in 2017 for its 4G network.

Tefficient is an international telecommunications research firm, providing analysis, benchmarking and consulting services. The latest Tefficient report is found here: http://tefficient.com/spotting-the-operators-capable-of-monetising-the-data-usage-growth/


Further information for the media:
Cedric Kamtsan, Vice President, Handset Business, DNA Plc, tel. +358 (0)44 906 2377, cedric.kamtsan@dna.fi
DNA Corporate Communications, tel. +358 (0)44 044 8000, communications@dna.fi
Tietoja julkaisijasta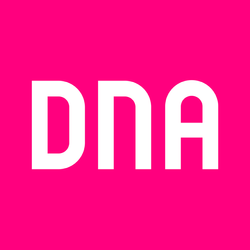 DNA Oyj
PL 10
01044 DNA
http://www.dna.fi
DNA Plc is a Finnish telecommunications group providing high-quality voice, data and TV services for communication, entertainment and working. DNA is Finland's largest cable operator and the leading pay TV provider in both cable and terrestrial networks. For DNA, the key area for growth in corporate business is the new way of working, independent of time and place, facilitated by smart terminal devices, diverse communications services and rapid connections. In 2016, DNA recorded net sales of EUR 859 million and an operating profit of EUR 91 million. DNA has more than 3.8 million subscriptions in its fixed and mobile communications networks. The Group also includes DNA Store, Finland's largest retail chain selling mobile phones. DNA shares are listed on Nasdaq Helsinki Ltd. For further information, visit www.dna.fi or follow us on Twitter @DNA_fi, @DNA_Business and @DNA_Palvelu and Facebook.