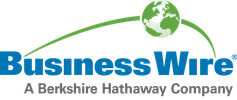 Digi Communications N.V. announces the publishing of Report of legal acts concluded by DIGI Communications N.V. in accordance with Romanian Law no. 24/2017 and Rule no. 1/2006 of CNVM (...)
Digi Communications N.V. announces the publishing of Report of legal acts concluded by DIGI Communications N.V. in accordance with Romanian Law no. 24/2017 and Rule no. 1/2006 of CNVM and the Independent Limited Assurance Report on the information included in the current reports issued by the Company in accordance with requirements of Law 24/2017 (Article 82) and Regulation no. 1/2006
Digi Communications N.V. ("Digi" or the "Company") announces that on January 26, 2018 the Company submitted the Independent Limited Assurance Report on the information included in the current reports issued by the Company in accordance with requirements of Law 24/2017 (Article 82) and Regulation no. 1/2006 for H2 2017 to the Romanian Stock Exchange ("BVB"). The Report is also available on the Company's website.
For details regarding the reports, please access the official websites designated of Digi: www.digi-communications.ro (Investor Relations Section).
About Digi Communications NV
Digi is the parent holding company of RCS & RDS, a leading provider of pay TV and telecommunications services in Romania and Hungary. In addition, RCS & RDS provides mobile services as an MVNO to the large Romanian communities living in Spain and Italy.
View source version on businesswire.com: http://www.businesswire.com/news/home/20180130005807/en/
Contact information
For Digi Communications NV
Serghei Bulgac
Phone no: +4031 400 4444
ipo.relations@digi-communications.ro
Tietoja julkaisijasta
Business Wire
http://www.businesswire.com
For more than 50 years, Business Wire has been the global leader in press release distribution and regulatory disclosure.